In our upcoming release, planned for November 30th, we're looking forward to bringing you yet another instalment of user experience improvements to your QorusDocs Assignments.
Up until now, when you worked with assignments, you could insert comments in the 'Comments' box in plain text only.
With this new release, we've introduced a toolbar that allows you to add formatting to your comments, so you can better communicate with people you're collaborating with and make it easier for everyone to get on the same page.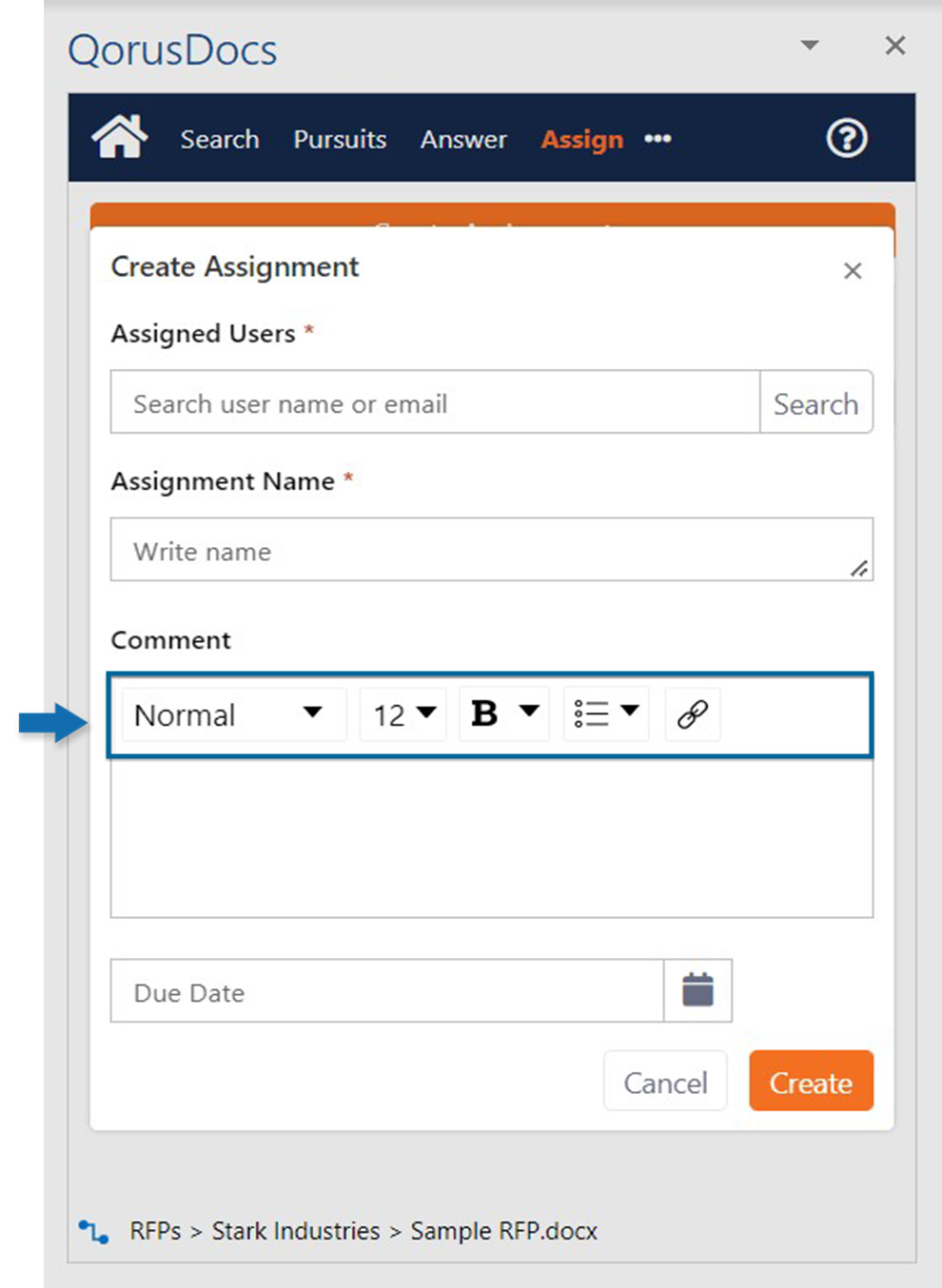 Here's what you can do:
Change the font style and size
Apply bold, italics, underline, and more to your text
Insert a bulleted or numbered list
Insert clickable hyperlinks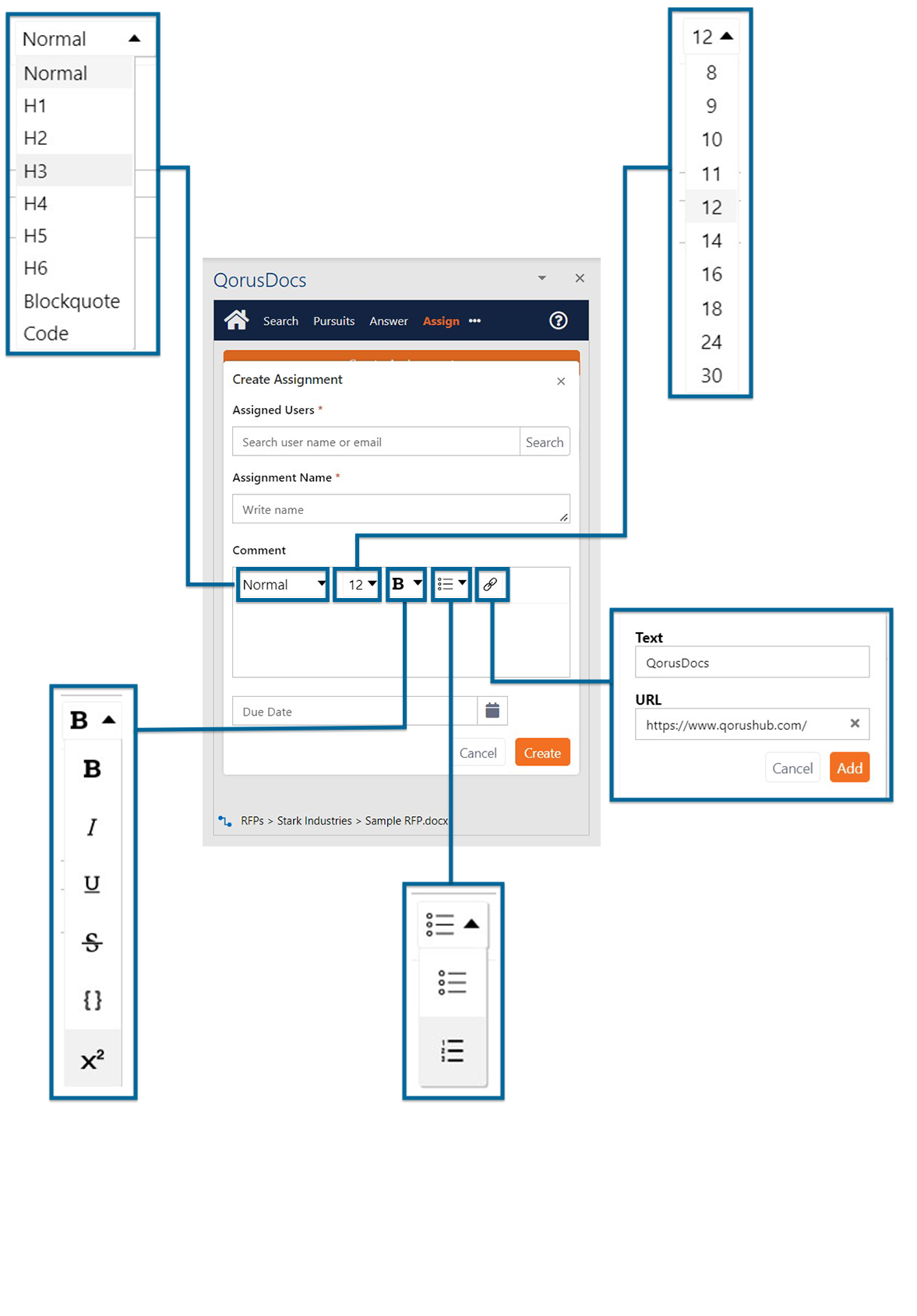 This works with new assignments you create, as well as assignments you edit, and assignments where you choose to leave a comment by clicking on the comment chat bubble icon.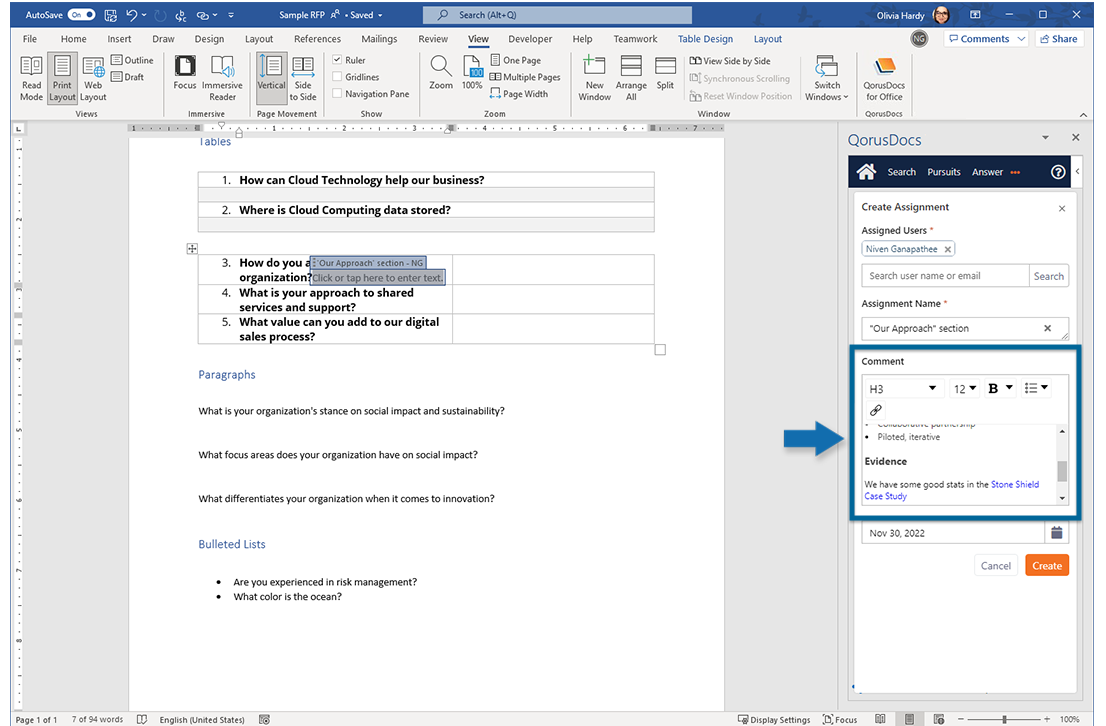 In assignment email notifications, your comments will also be displayed as rich text: