The latest Qorus release went live today, and while our main focus has been bug squashing and a lot of 'under-the-hood' work in preparation for some exciting new features coming soon (watch this space!), we have added a brand new way for you to work with your connected content, that is sure to make life a lot easier for those who work with projects: the new 'Copy to' content action.
You can now use the 'Copy to' content action to collect files directly from the Search results pane or by accessing any one of the Home pane shortcuts, and then copy them to a Save location of your choice.
| | |
| --- | --- |
| | If you're not sure what we mean by Save location, click here to go to visit this FAQ article, where you can learn the difference between a Search Location and a Save Location. |
Here's how it works:
Click on the 'More' menu of the file you'd like to copy, and then click on 'Copy to':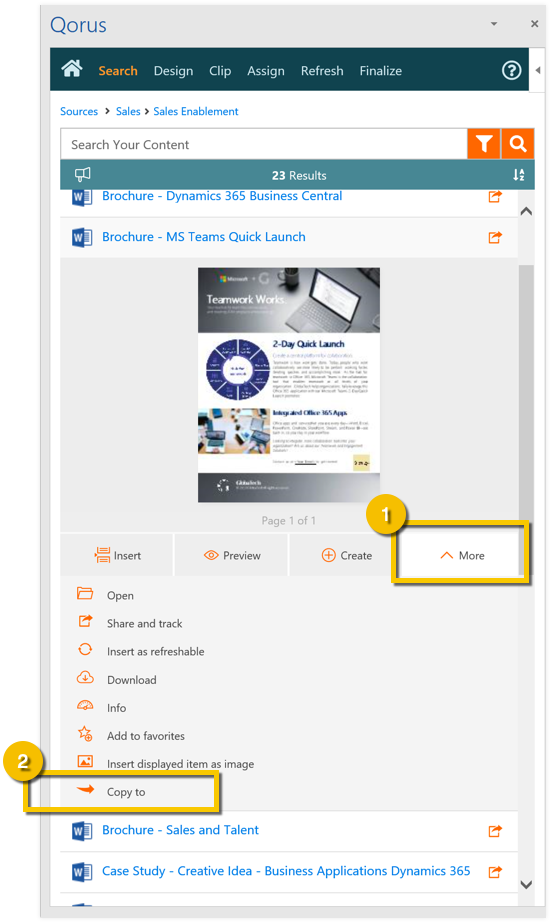 This collects the file that you want to copy, and you'll see a new section appear at the bottom of your Qorus Add-in or in Hub Central: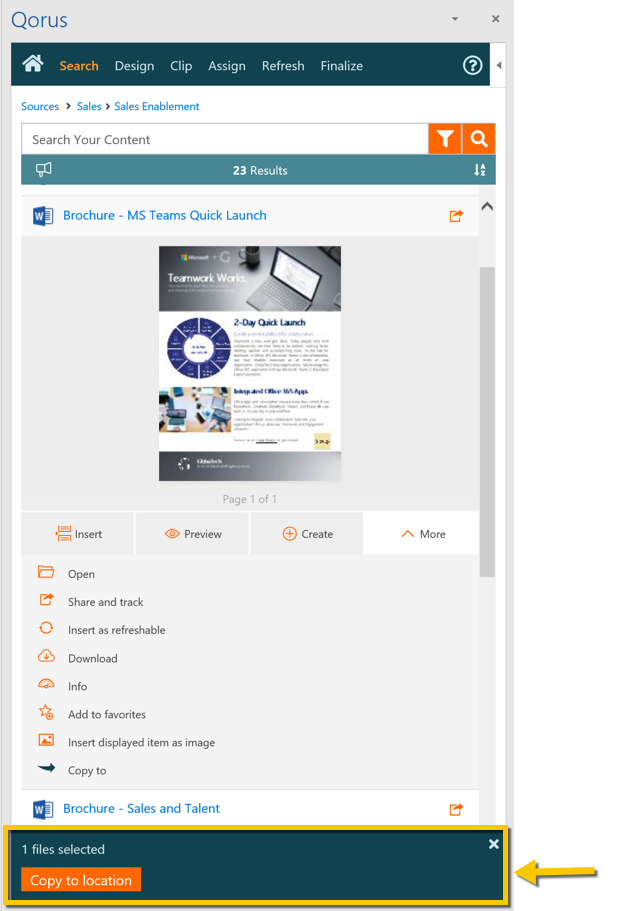 If there are more documents you'd like to copy, you can continue to use Qorus to locate them, and once you have what you need, click on 'More' and then on 'Copy to' (in the same way as above).
When you do that, notice how the file count changes. In the screenshot below, there are three files that have been collected and can now be copied to another destination: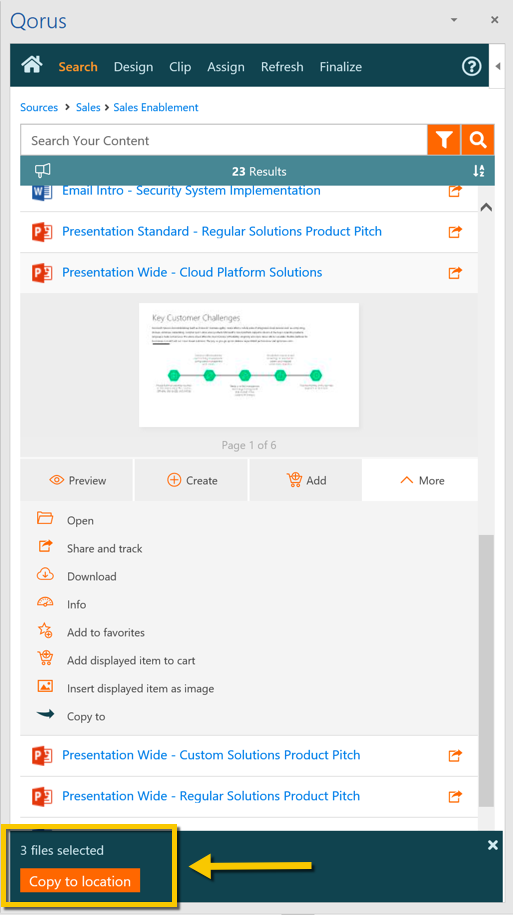 Clicking on 'Copy to location' will cause a new window to pop up, allowing you to choose where you'd like to copy your files to: