The latest Qorus release is here! And with it, you can expect a whole bunch of improvements in Hub Central, all designed to make it easier for you to work with your favorite connected content in your web browser. 
Here's what's new and what's changed in this release: 
The Home Pane is now available in Hub Central
If like so many other Qorus users, you love the 'Home' pane we introduced a few months ago to the Qorus Content Hub add-ins, then you'll be pleased to know that the 'Home' pane is now available in Hub Central too. 
Now, you can easily access your favorite searches, recently used content, campaigns, and more, from Hub Central.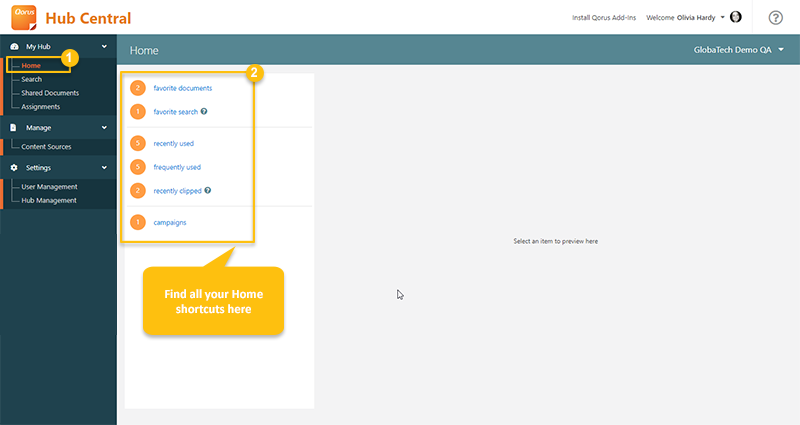 A much improved Preview experience in Hub Central
Quite a few things have changed here. 
The first noteworthy change is that the Preview no longer opens in a pop-up window in Hub Central. Whenever you click on the 'Preview' button (or on the thumbnail image) for any document, you'll now see the Preview on the right side of your screen.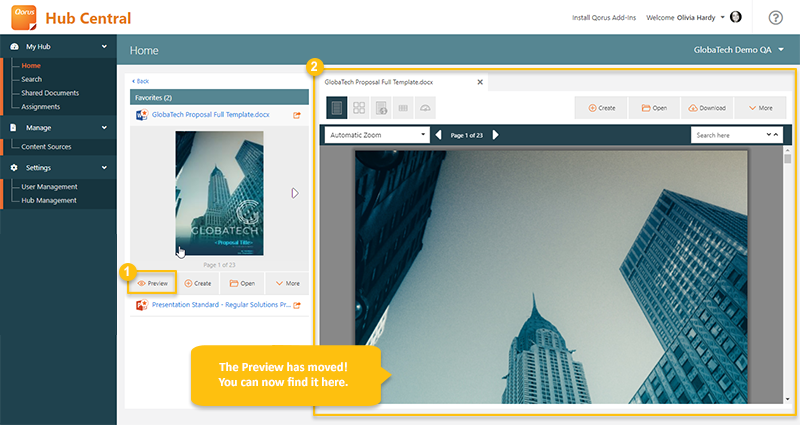 The next noteworthy change is that the previews you have initiated, now persist and remain available on the right side of your screen - even if you click on a different menu item on the left nav, like 'Search' (see below). 
This makes it easy to preview a file, do something else, and then come back to it later. The preview will remain available for the duration of your login session in Hub Central, or until you close the preview.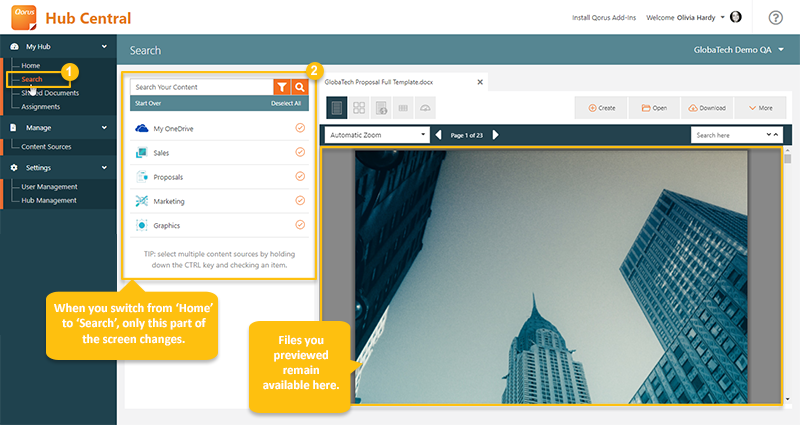 Then the third big change to Hub Central previews, is that you can now have several file previews open at the same time. 
Each time you choose to preview a new file, we'll open the preview in a new tab like this: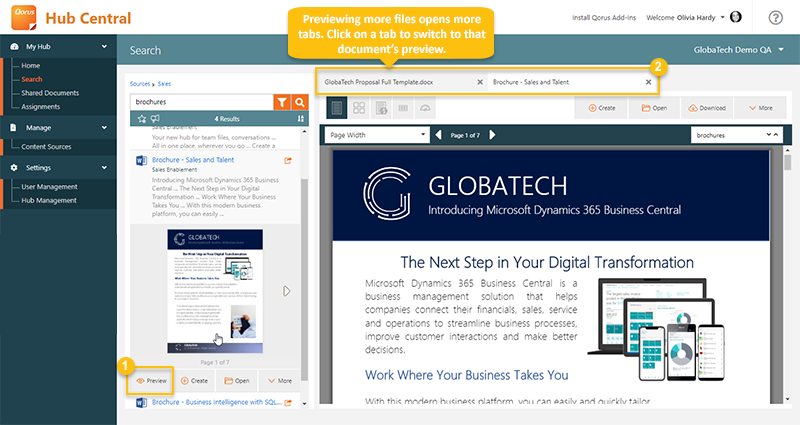 New button for viewing document information
In the Qorus Content Hub Add-ins, and in Hub Central, there's a new button available for when you want to have a look at the document properties. 
We get these properties from the place where the file is stored and managed. For instance, you might see information similar to this if you are viewing the properties of a document stored and managed in a SharePoint Online Library: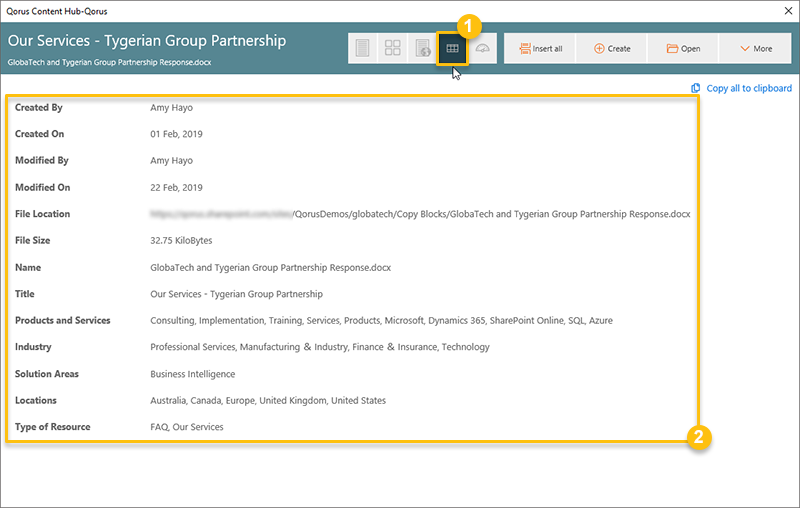 Note: In the screenshot above 'Products and Services', 'Industry' , 'Solution Areas', 'Locations', 'Type of Resource' are all Managed Metadata columns found in the library where this document is stored.