The latest Qorus release is here! And this one is all about implementing some of the feedback we've received from our user community, and helping you get more done in less time. 
New shortcuts on the Qorus Add-in Home Pane
The first thing you'll probably notice are the two new shortcuts on the Home pane in your Qorus Add-ins: 
Recently used: Click to access the files you've most recently used while working with Qorus
Frequently used: Click to access the files you use the most often with Qorus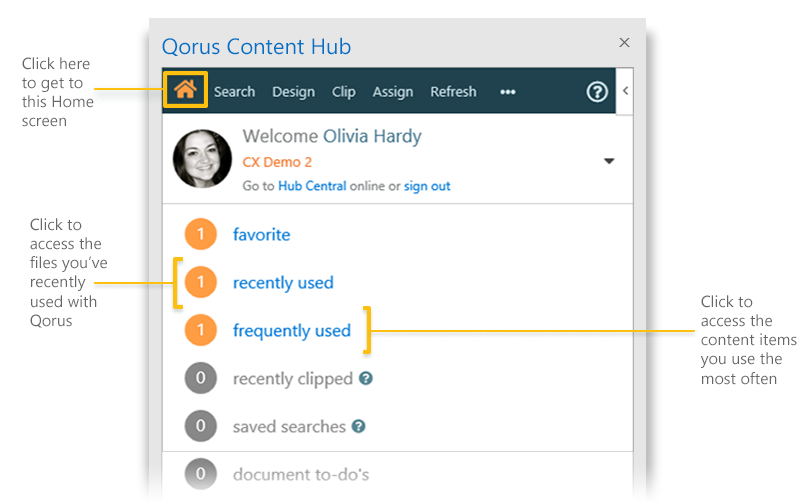 Preview improvements
Now you can look forward to a new zoom feature, high fidelity previews, and well, more preview and less menu!
When you launch the Preview, the most obvious change is that the left nav has been moved to the top of the screen, giving you more screen real estate and space to work with. 
The preview modes available are now: 
The Page Preview
This replaces the 'Full Page' preview, and allows you to browse through the pages of your document. You'll find the new Zoom in this preview mode, and you can look forward to higher fidelity previews that more accurately represent the contents of the file.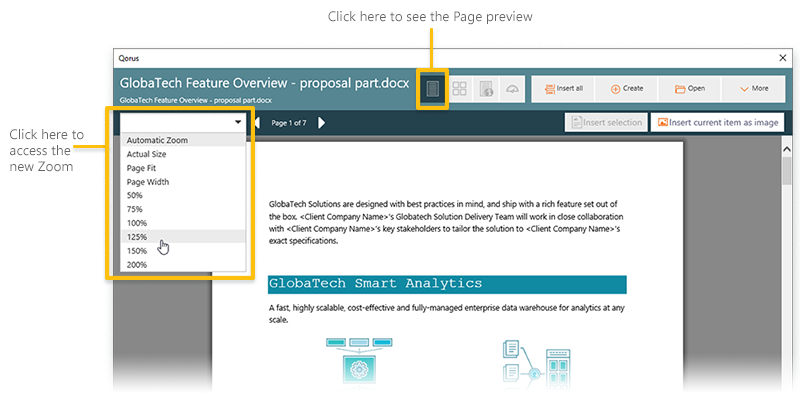 The Gallery Preview
No major changes here - except that the Gallery preview button is available on the top of the screen, rather than in the left nav. 
In this preview mode, you can select one or more pages, or slides, and insert them into other files you're working in as images. Plus, if you're previewing a PowerPoint presentation,  you can select slides and add them to your cart - to be later assembled into a new presentation.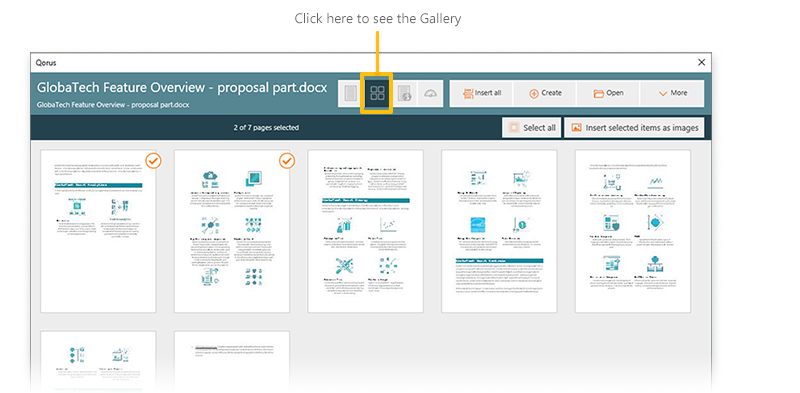 The Web Preview
This preview mode replaces the 'Selectable' preview. It is interactive, and allows you to select text or parts of a document, and then insert your selection into other files you're working in. 
This is not the preview with the highest fidelity and it may not be an accurate representation of how the file actually looks. It is however the preview mode that allows you to search within the body of documents, and very easily select content parts to re-use.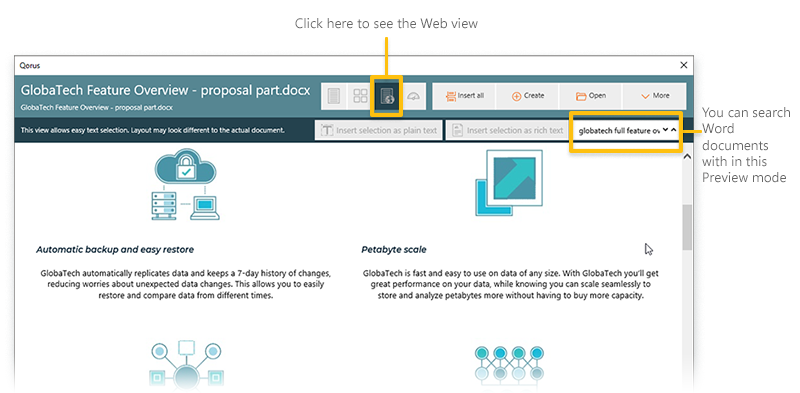 | | |
| --- | --- |
|   | Want to see more information about the file? Click on the 'info' icon to get out of the Preview and see the content properties, as well as the Content Usage insights. |