We've listened to your feedback and are thrilled to announce a feature designed to streamline your user experience. QorusDocs Admins and Designers now have the power to make your form navigation smoother and more intuitive by choosing to hide any fields that don't require your input.
What does this mean for you? Well, if you set a Smart Field to "hidden", it simply won't show up in the Pursuit Edit/Create form, the Smart Field tab in the Pursuit workspace, or on document creation. (Just a quick note, it will still appear on the Pursuit Type Create/Edit and the Design tab in the Add-In for Admins and Designers). Plus, this setting will be dutifully logged in Odata for your convenience.
Here's how to access this new feature: Simply go to Manage > Smart Fields, and then click on an existing Smart Field in your hub or create a new one. Here we've clicked on an existing Smart Field: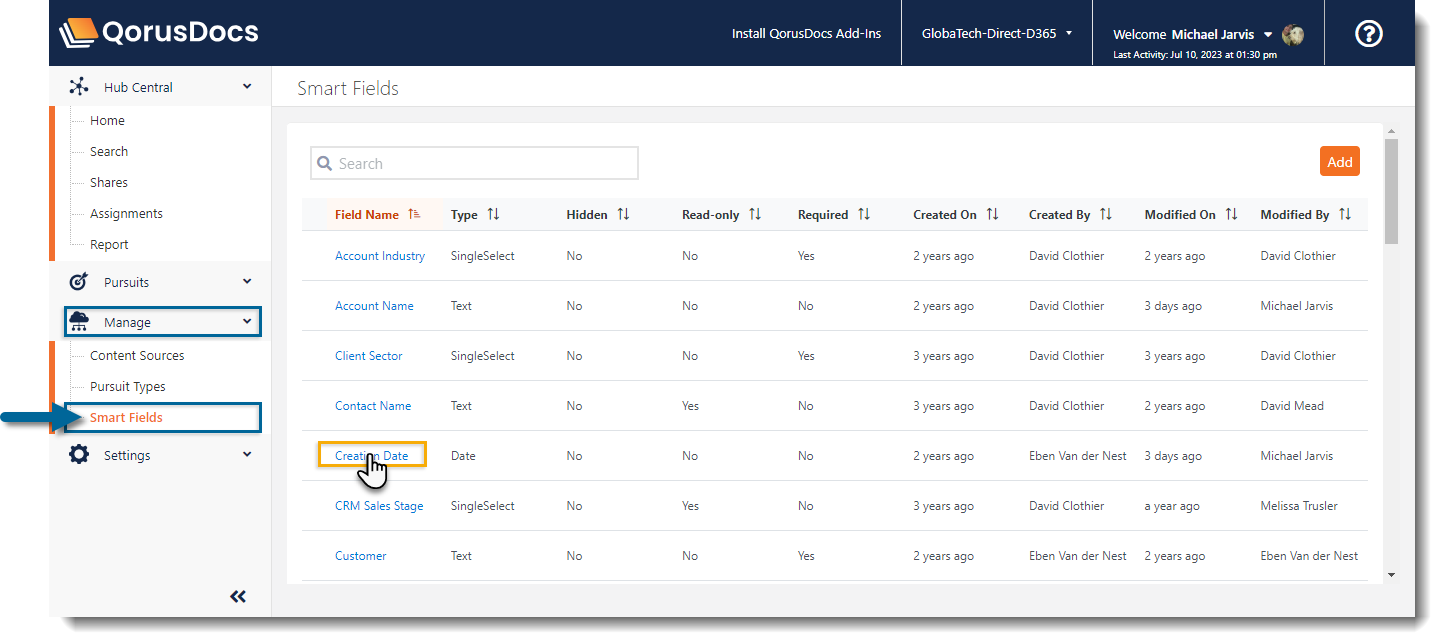 Next, you'll find a new "Hidden" checkbox. Initially, it will be unchecked, but feel free to make use of it as it suits your needs: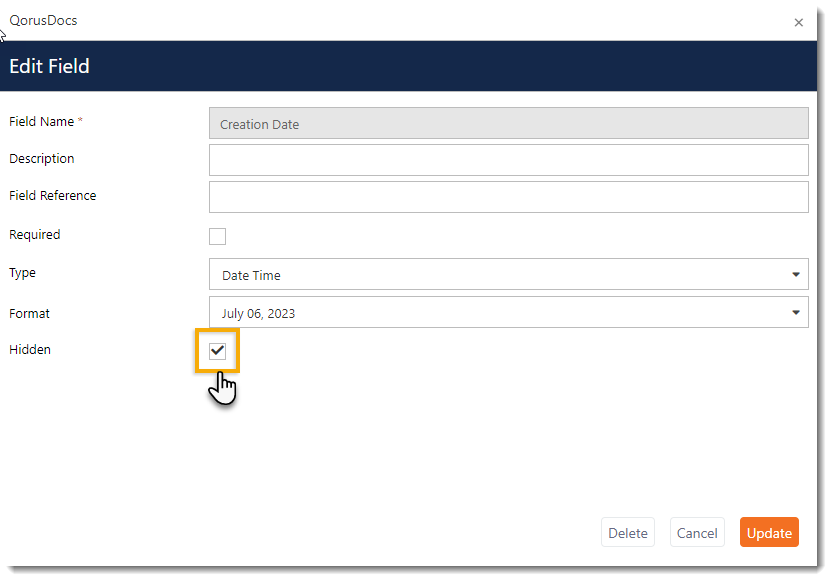 You will also notice that in the Smart Field grid there will be a "Hidden" column, where the value will either be set to "Yes" or "No", so you can see at a glance if this option has been checked or not: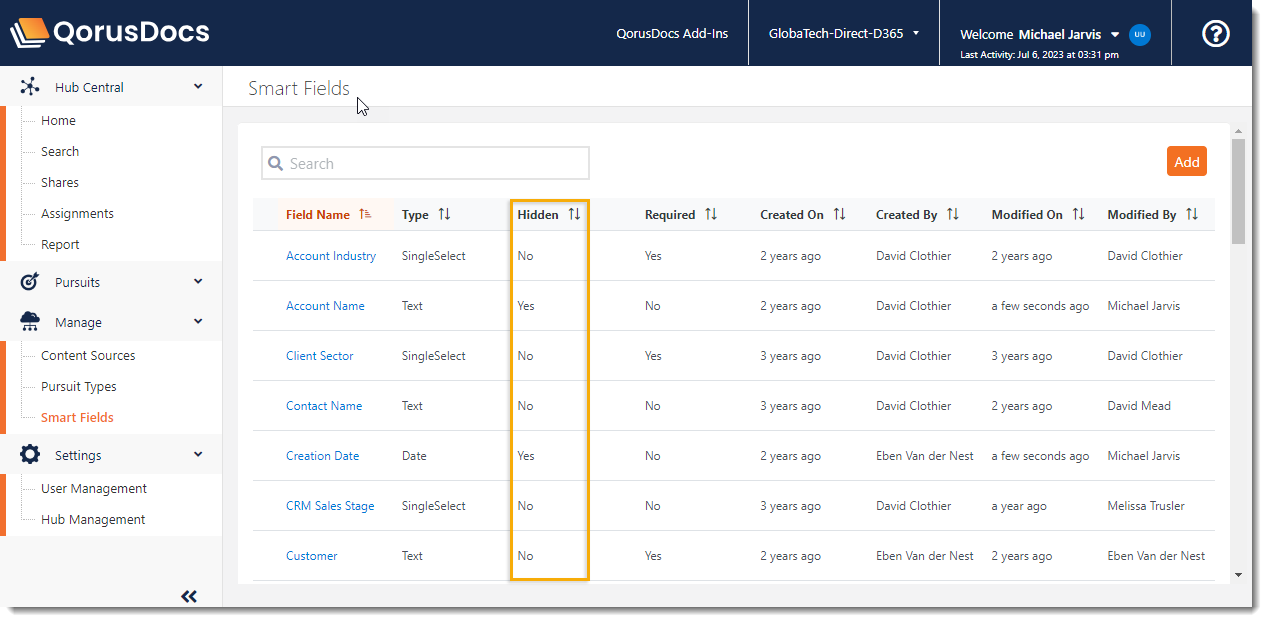 However, we've got a couple of points to note:
This Smart Field setting can't be overridden on the Pursuit Type level. For instance, if you want a Smart Field to be hidden on one Pursuit Type and not another, you'll need to use different Smart Fields for each of those Pursuit Types, hiding the one you don't want to show.

This setting is versatile and can be used for all Smart Field Types, with the exception of Dynamic Content and Pursuit Standard Fields.