This applies to:

Available with the following QorusDocs Editions:

Enterprise

Premium

Essential

Free
One of the benefits of using QorusDocs Pursuits to streamline your RFP process and proposal creation is that you get to keep everything together in one central location, that can be instantly shared with everyone you need to collaborate with.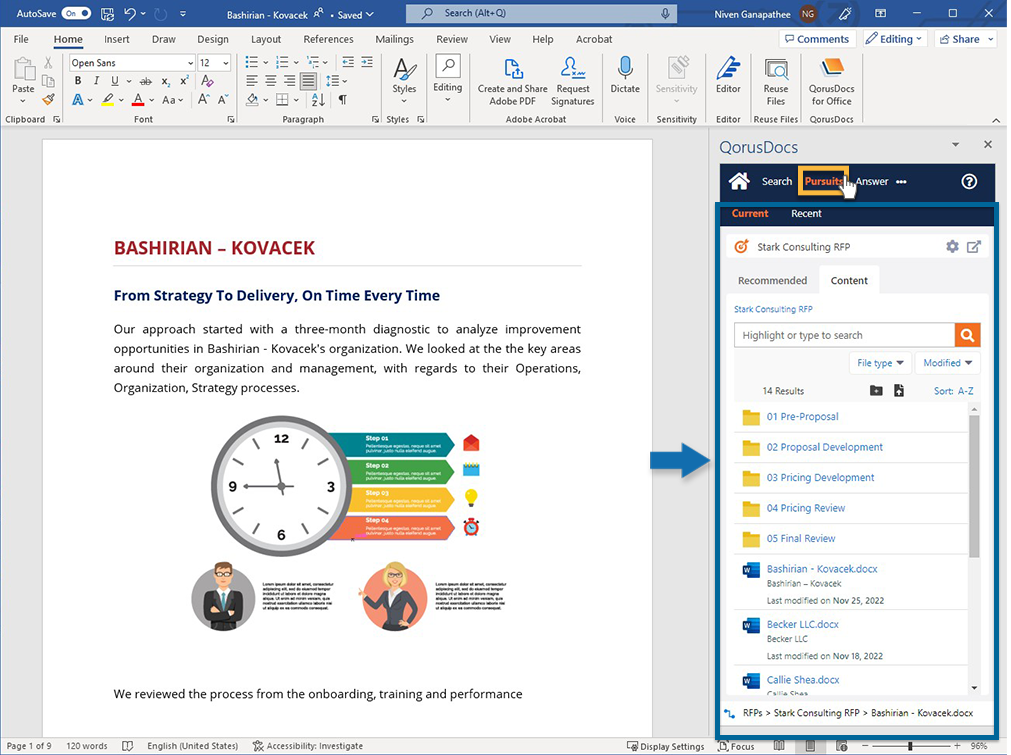 In this article, we'll explain how to:
1. Add documents to your Pursuit workspace
You can upload documents to your Pursuit workspace with a simple file upload, by clicking on the upload button: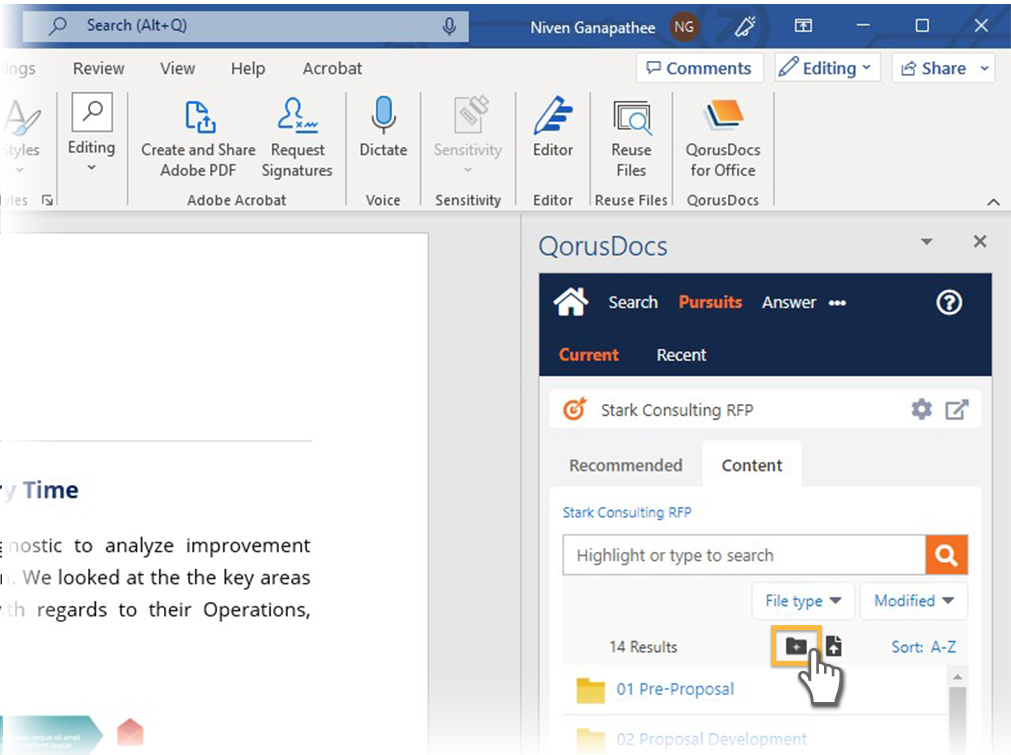 This includes the documents and questionnaires you've received from the client, your RFP response or proposal, any pitch decks, supporting documentation, attachments and more.
You can also add new content to your Pursuit workspace by using the 'Copy to' action in the search results or in the recommended content pane. This is very useful for adding content from your connected Microsoft 365 places that you'd like to submit along with your RFP response or proposal, like case studies, brochures, and other supporting documents.
You can also create new personalized documents and pitch decks using your branded QorusDocs smart templates and save them to your Pursuit workspace. This is very useful when you want to for example respond to an RFP in your own beautifully formatted RFP response template.
2. Access the documents in your Pursuit workspace using the QorusDocs Add-ins
When you open any document listed under 'Content' in your Pursuit workspace in Microsoft Office (Word, Excel, or PowerPoint), you can use the QorusDocs Add-in to access all the other content related to the Pursuit you're working on, as well as all the recommended content for that Pursuit.
To do that, click on 'Pursuit' in the top nav of the QorusDocs Add-in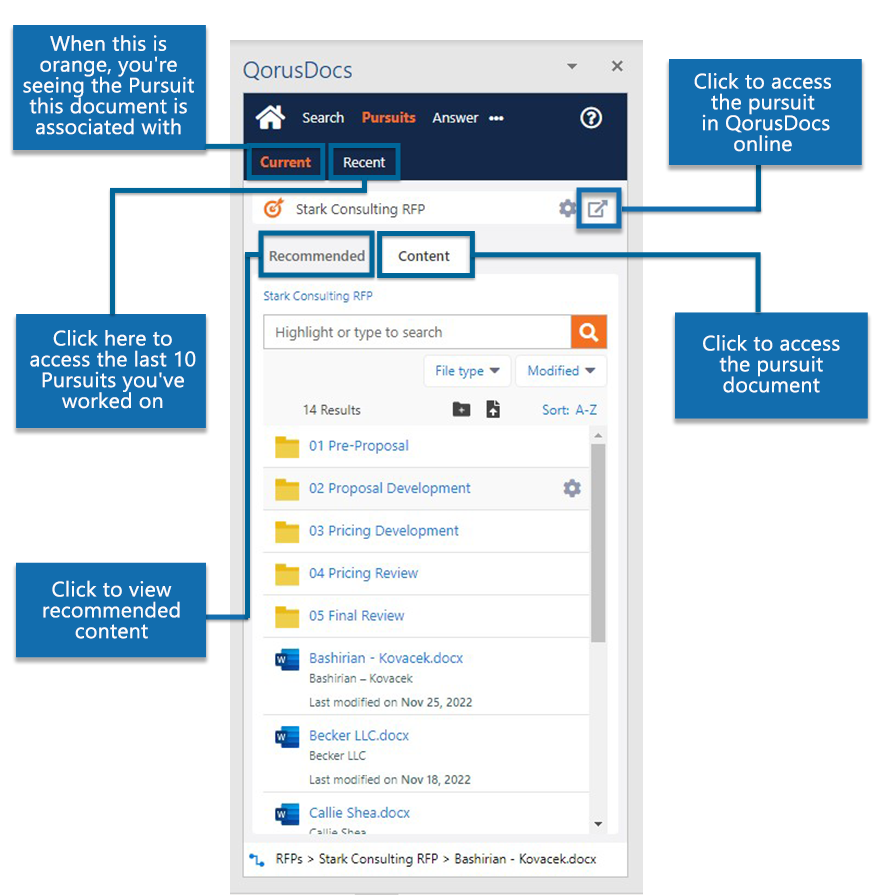 And there you go. You can now access, browse, search, and use all your Pursuit Content.
You can, for example, preview the RFP document you received from the client and insert their questions into your RFP response template directly from the Preview window.
You'll also be able to access the Recommended content by clicking on, well, 'Recommended', see the name of the Pursuit you're working on at the bottom of the QorusDocs Add-in, and access the Pursuit workspace in QorusDocs online.