This article guides you through all the steps you need to take to copy a file into a Pursuit.
To add content to the Pursuit Content tab, click on the 'Copy to' button. Find it in the set of action buttons under each file in your search results.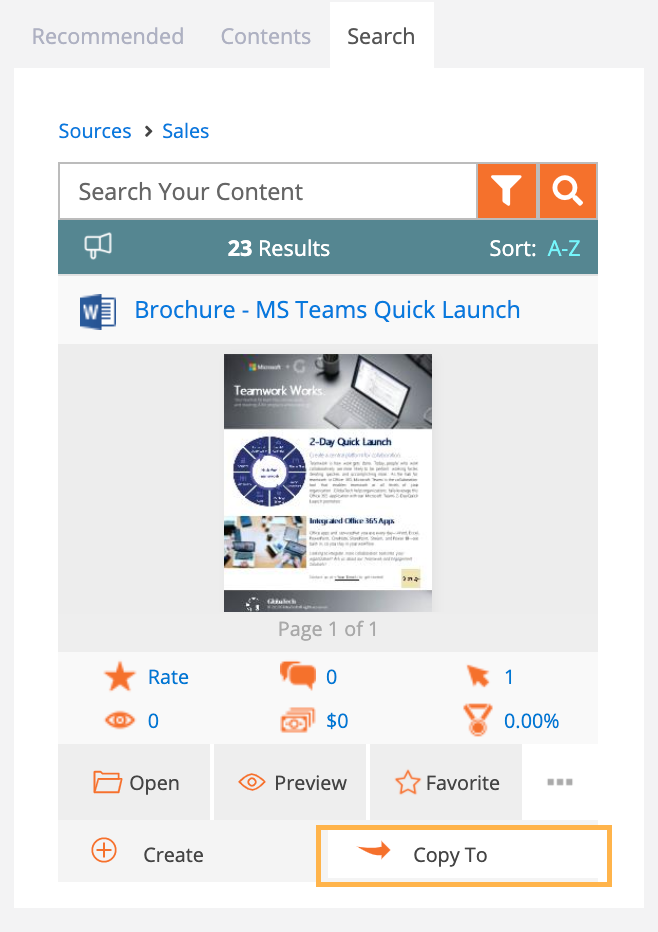 In the panel above the search box you will be presented with the option to copy the file into a location or into a Pursuit. Choose Pursuit.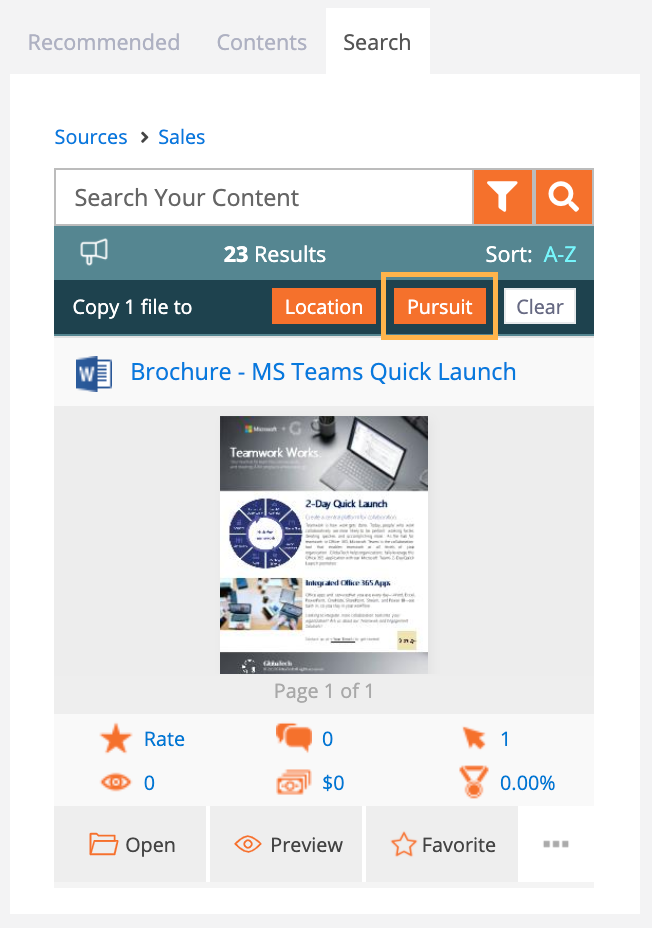 This opens a new window, where you can choose from the 10 most recently used Pursuits in the dropdown (1) or click the 'Search for Pursuit' button to open a new search window where you can search the complete Pursuit database available to you.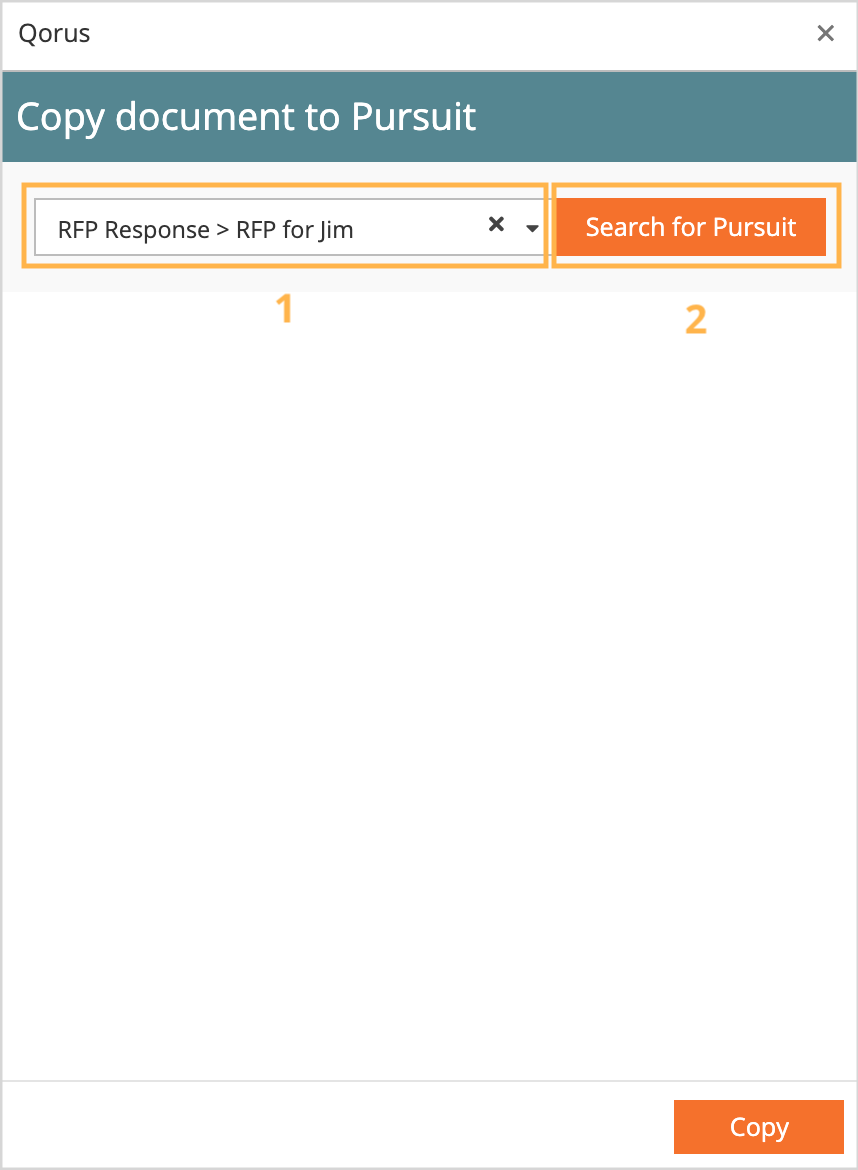 A new window opens where you can see the list of your Pursuit types. If you know the name of your Pursuit you can immediately type into the search box and search for Pursuit or you can click on the Pursuit Type below to narrow down the search.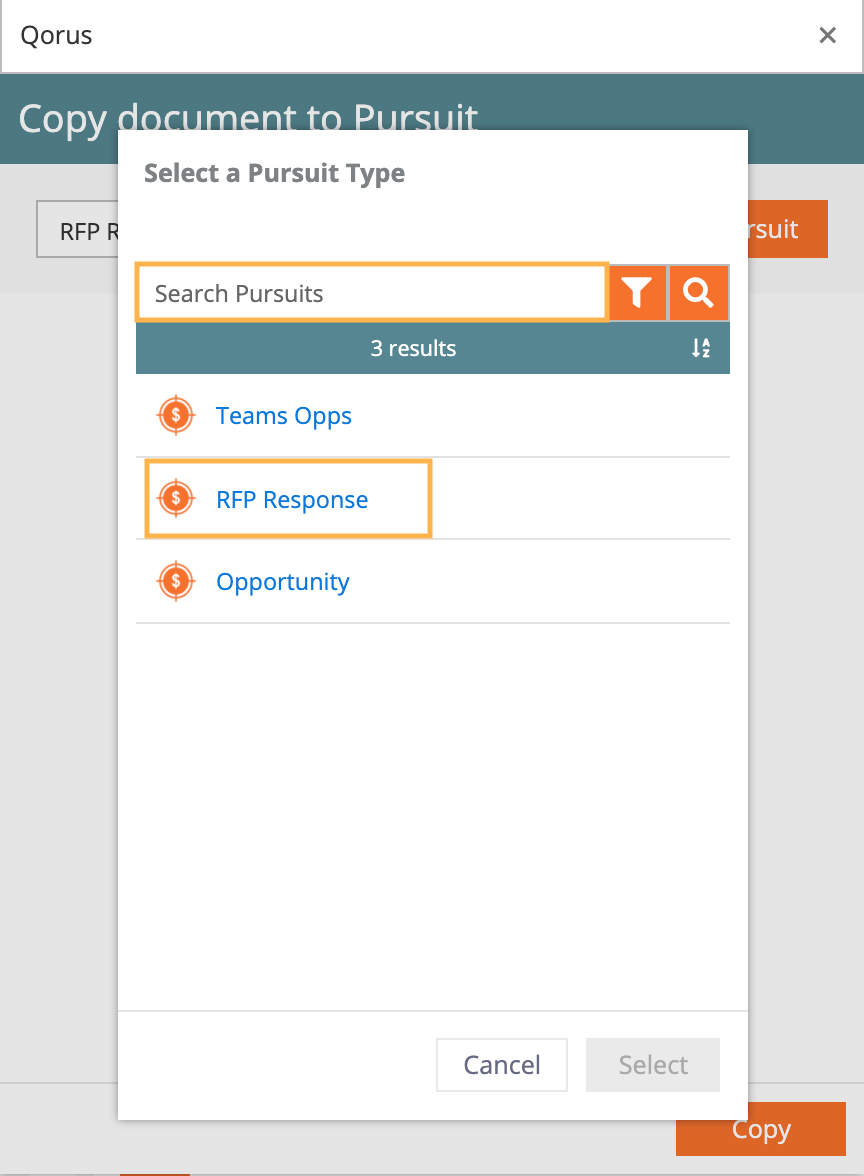 Once you click into a Pursuit type you will see the list of all open Pursuits. Clicking on the title (1) of the Pursuit will expand the row below and show more information about the Pursuit. To view Pursuit description, click on the 'View Description' element (2). To select the Pursuit hover over the empty circle on the right and click on it to select the Pursuit. The Pursuit is selected once you see the checkmark in it. (3) Now click the 'Select' button to confirm your selection.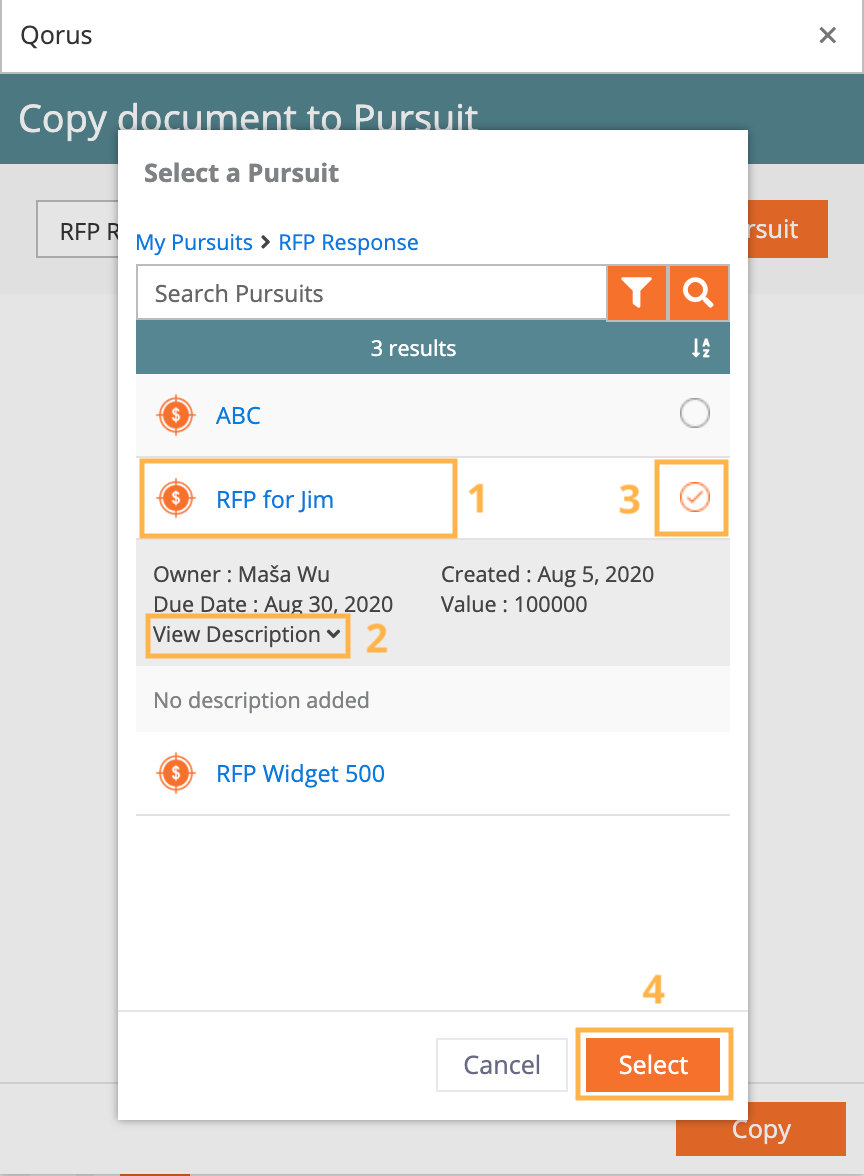 You are now back on the previous window where you need to click 'Copy' button in order to copy the file into the specified Pursuit workspace.