Within Qorus Content Hub, Pursuits are a collection of documents, team members, assignments, and information related to a proposal, RFP response, or sales opportunity. They are used to organize, track, and manage all these engagement types by keeping relevant information in the same place so that proposal and bid teams can collaborate effectively. Tracking success rates across Pursuits helps organizations identify which documents and approaches work well, as well as understanding which ones need improvements the next time round, to ensure that you can operate with maximal effectiveness. This article will walk you through how to set up Pursuits in your Hub and get started.
Before you can create a Pursuit:
In the left navigation select the type of Pursuit you would like to create. We try to personalize content for different clients; therefore, your options might look slightly different. Once you have selected the desired Pursuit Type, click the Add button in the top right corner.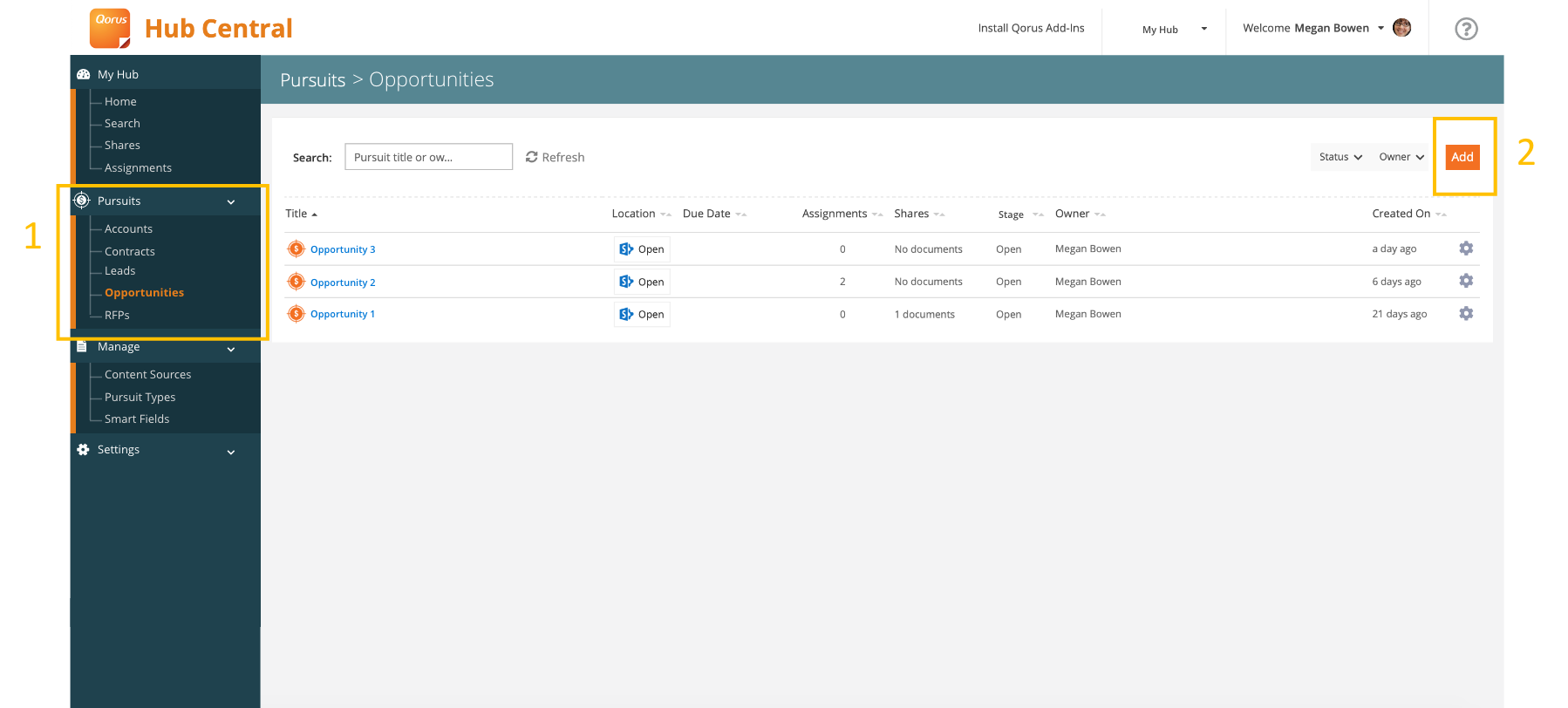 A new window appears with a breadcrumb indicating you are adding a new Pursuit. You are on the first tab where you can fill in the Standard Fields. The fields you see might be different based on the Pursuit Type setup. Any fields marked with the * are required fields and need to be filled out before you can proceed to the next step or save the Pursuit.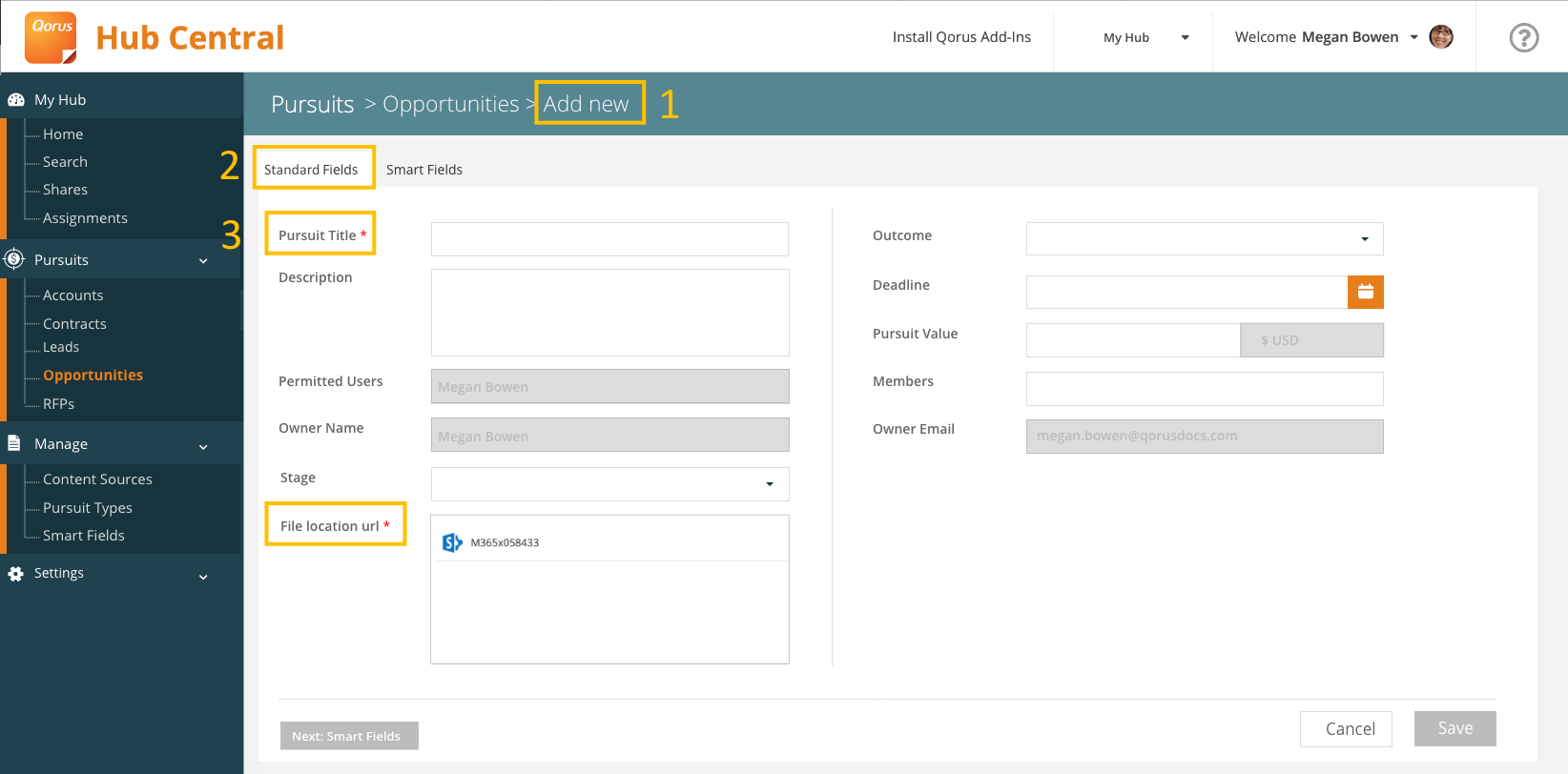 After completing the Standard Fields form you can click the Next: Smart Fields button or click the Smart Fields tab to fill out the Smart Fields form associated with your Pursuit.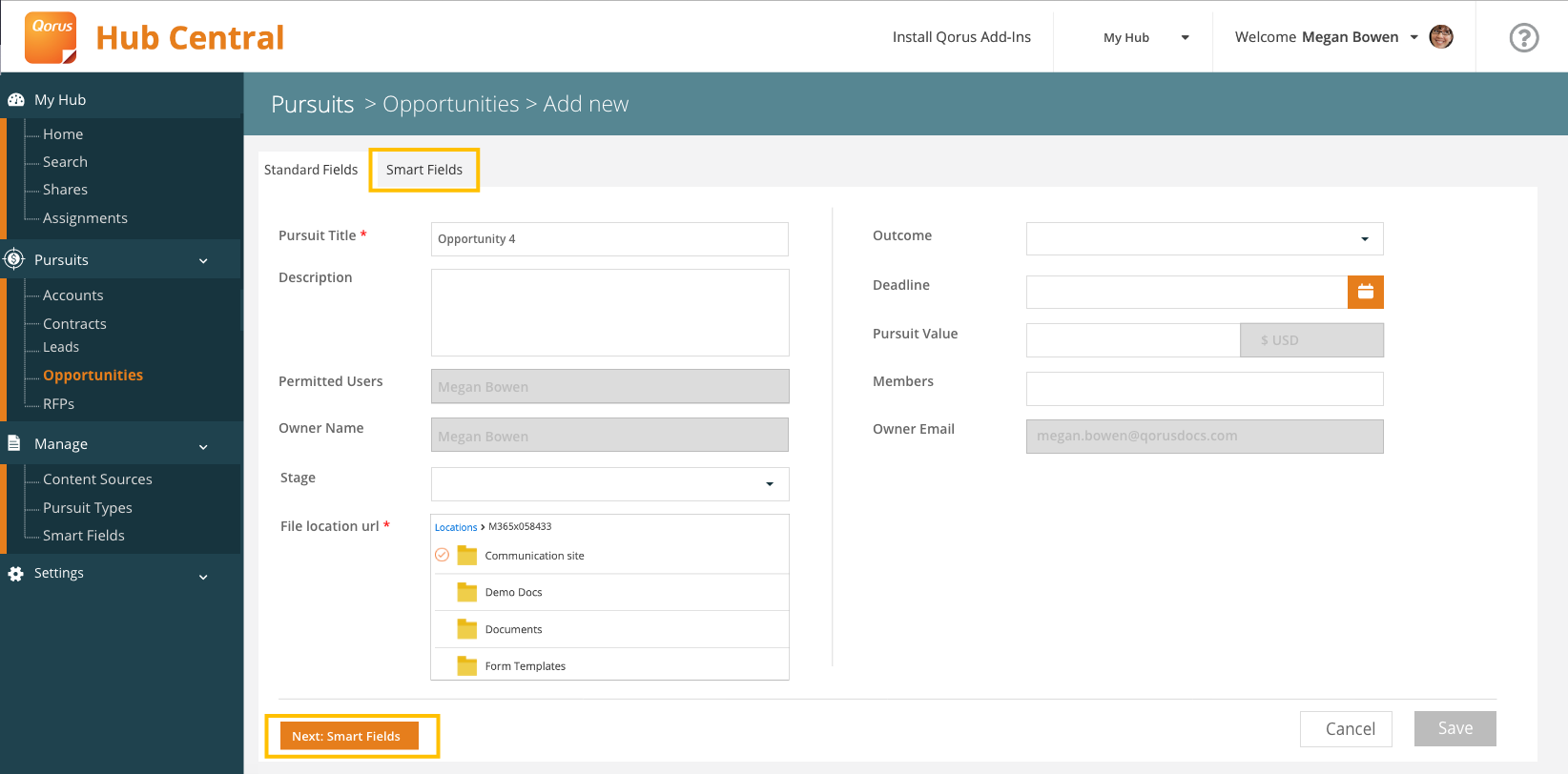 On the Smart Field tab you need to fill out all the required fields, marked with the *, before you can save and create the Pursuit.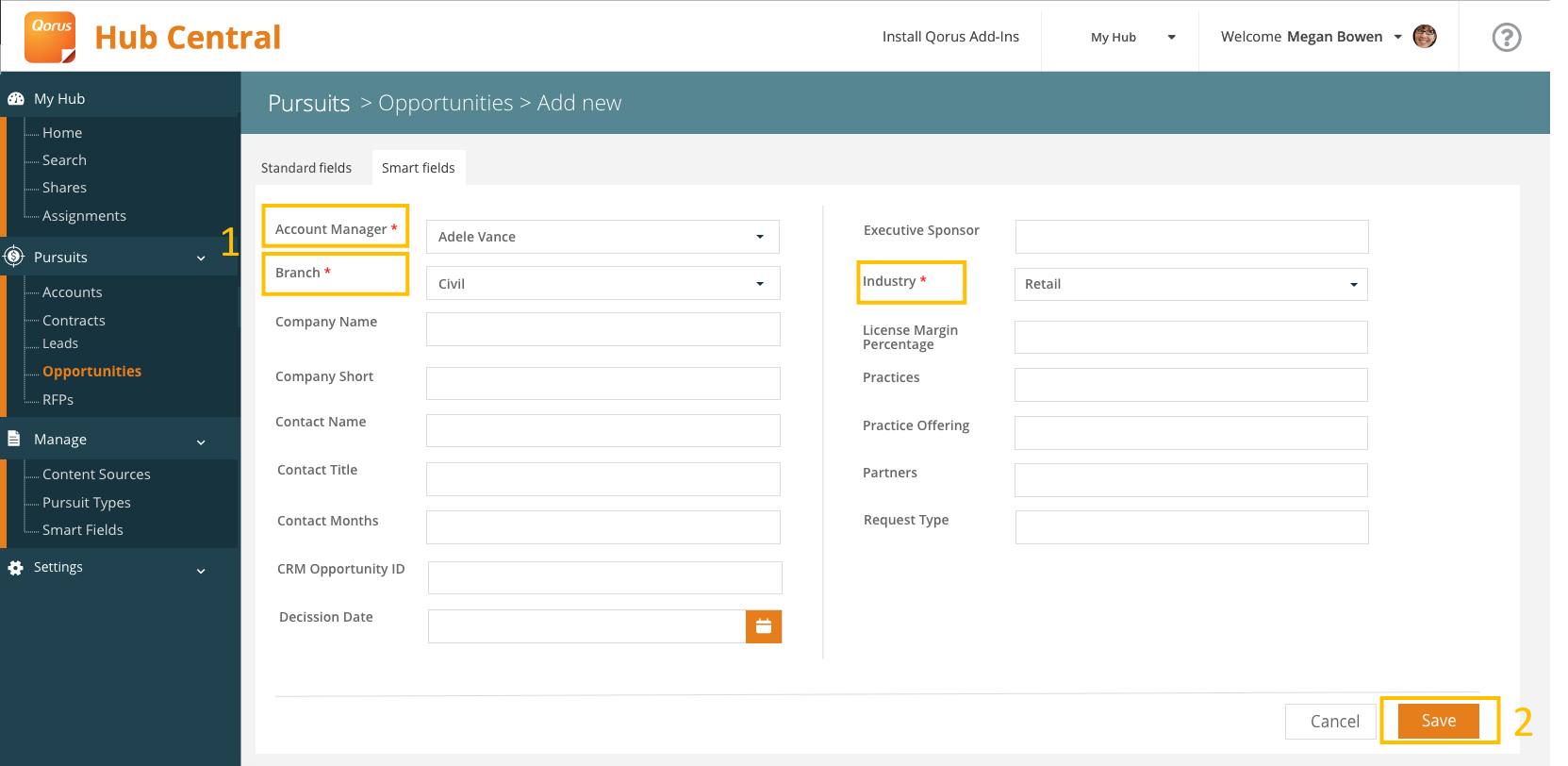 A New Pursuit has been added to your Pursuit list.