This applies to:

Available with the following QorusDocs Editions:

Enterprise

Premium

Essential

Free
In QorusDocs Online, to make your life easier when it comes to onboarding and managing large groups of users, you can turn on a setting called 'Auto-provisioning'.
Auto-provisioning allows users to automatically join your QorusDocs as Standard users, without a QorusDocs Admin having to add them first manually or approve join requests. Of course, you'll need to belong to the QorusDocs Admin role to turn auto-provisioning on.
In this article, we'll explain:
1. Where to find the Auto-provisioning settings
1. Where to find the Auto-provisioning settings
In QorusDocs Online, expand the 'Settings' menu in the left nav, and then click on 'User Management' and then on 'Settings'. This will bring you to the Auto-provisioning settings page: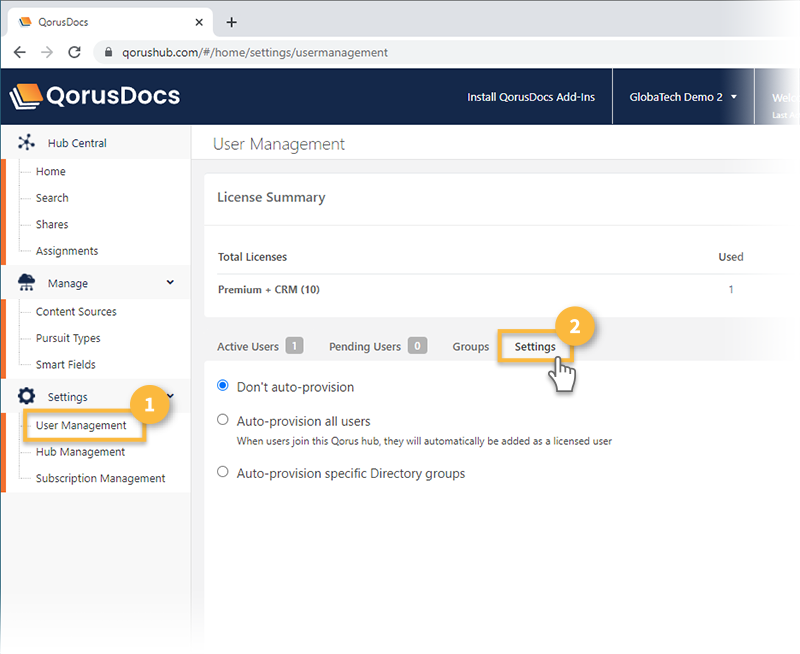 2. Auto-provisioning options:
Option 1: Don't auto-provision
This is the default option. When this is turned on, people within your organization will only be able to join your hub if a QorusDocs Admin user adds them manually, or if they request to join the hub and the Qorus Admin user approves a 'join request'.
Option 2: Auto-provision all users
If this option is turned on, any user in your organization will be able to log into your QorusDocs, without any Admin approval required.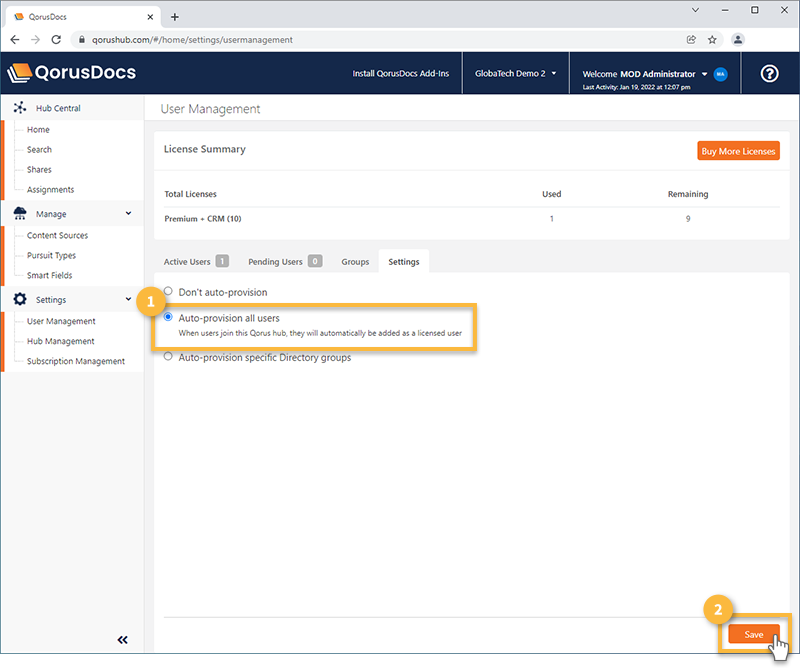 When they visit the QorusDocs login page, they will be able to log in with their Microsoft 365 credentials: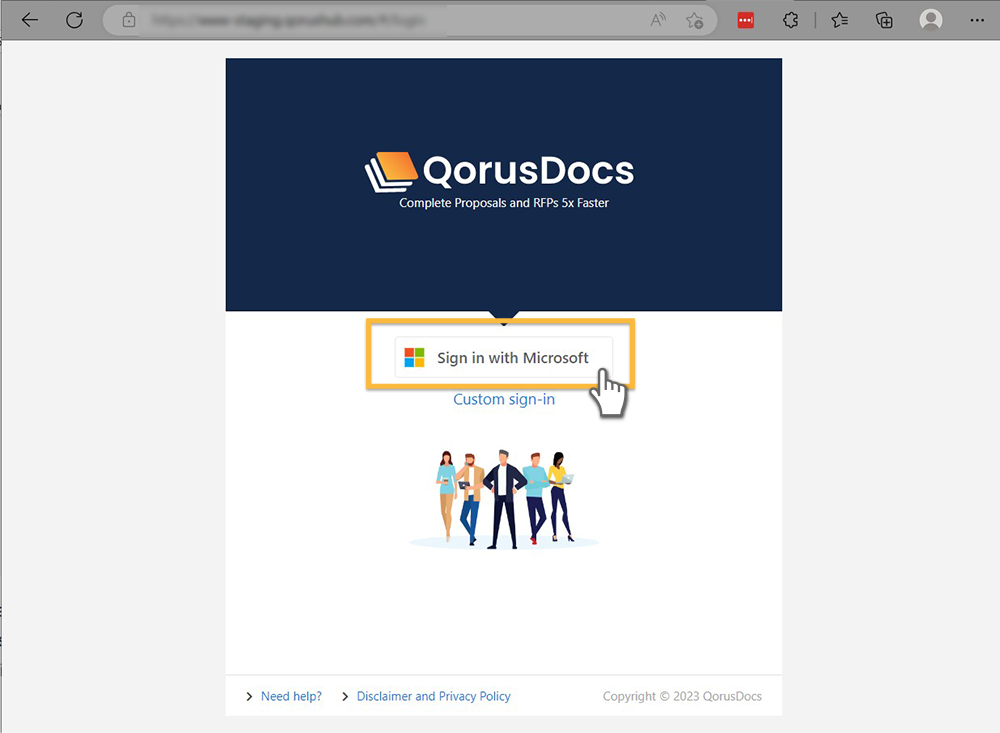 After they've been authenticated, they will be able to see any QorusDocs accounts associated with your organization and can click on 'Join' next to the hub they'd like to join: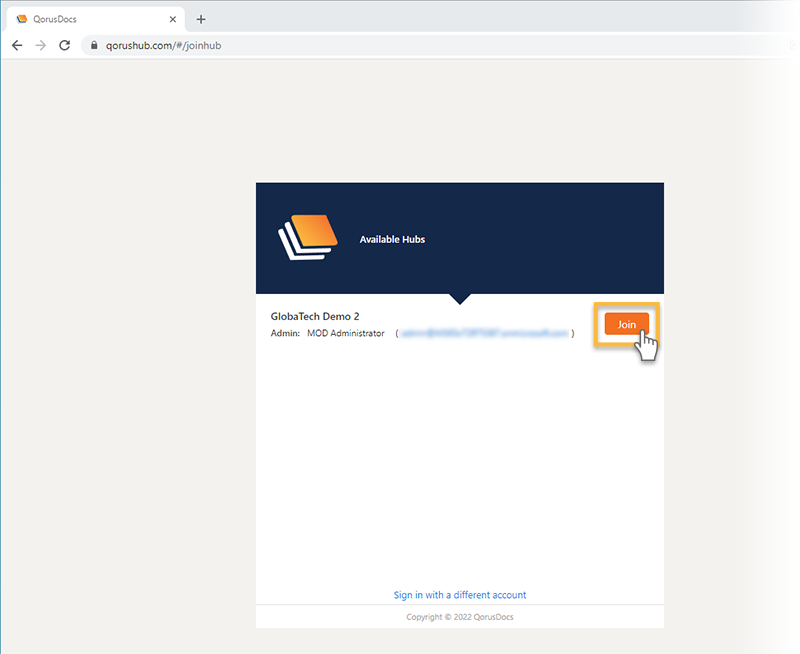 QorusDocs will automatically assign them a Standard User license (provided that there are sufficient licenses available), and they will be able to log in without any admin approval: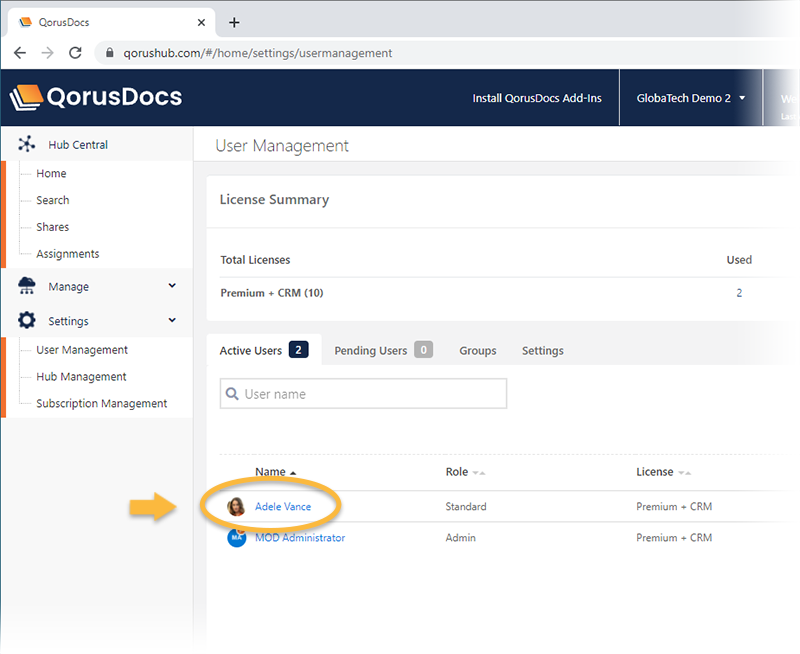 Option 3: Auto-provision specific directory groups
The above two auto-provisioning options either pre-approve anyone in your organization to automatically join your QorusDocs hub or no one at all.
The middle ground between the two is the option that allows you to specify which users can be pre-authorized to join automatically, by restricting auto-provisioning to the directory groups you specify.
To set this up, click on 'Auto-provision specific Directory groups' and then on the 'Add/Remove group' option: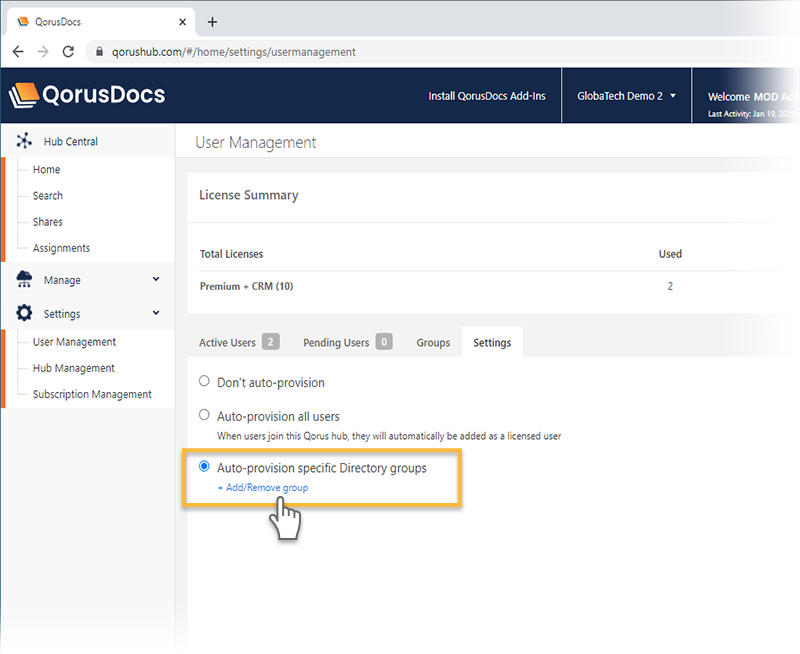 A pop-up window will be displayed next, informing you that in order to enable this feature, QorusDocs will need permission to be able to read your directory groups. If you'd like to proceed, click the 'I agree' button: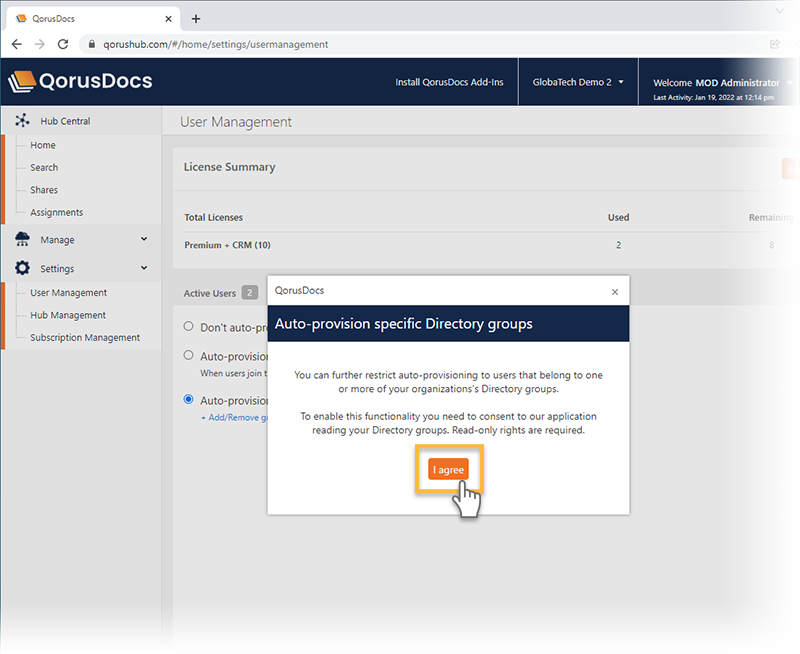 Next, you'll be required to log in to your identity provider to confirm consent. If your identity provider is Microsoft, then you might get something a bit like this:
Once you've accepted, you'll be able to search and select one or more directory groups for which you'd like to enable auto-provisioning: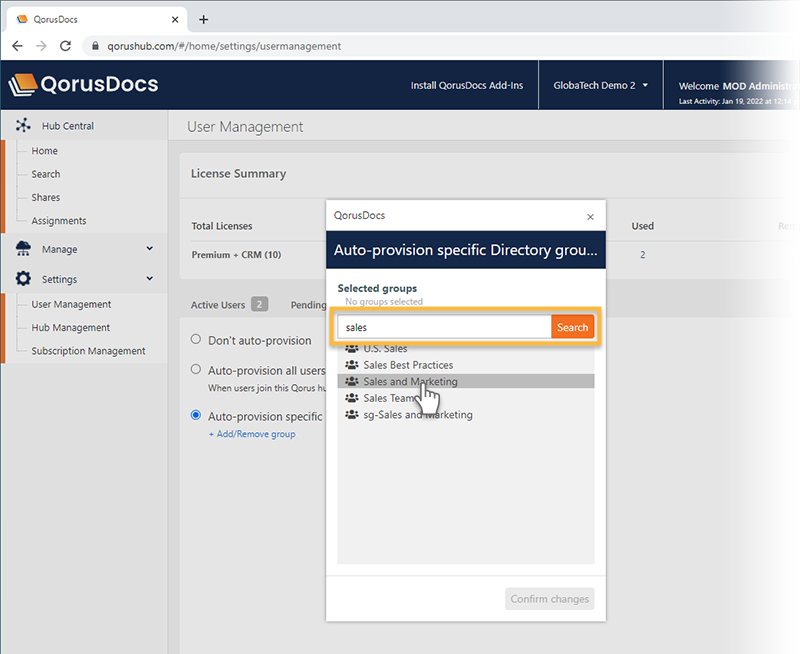 When you're done, click 'save':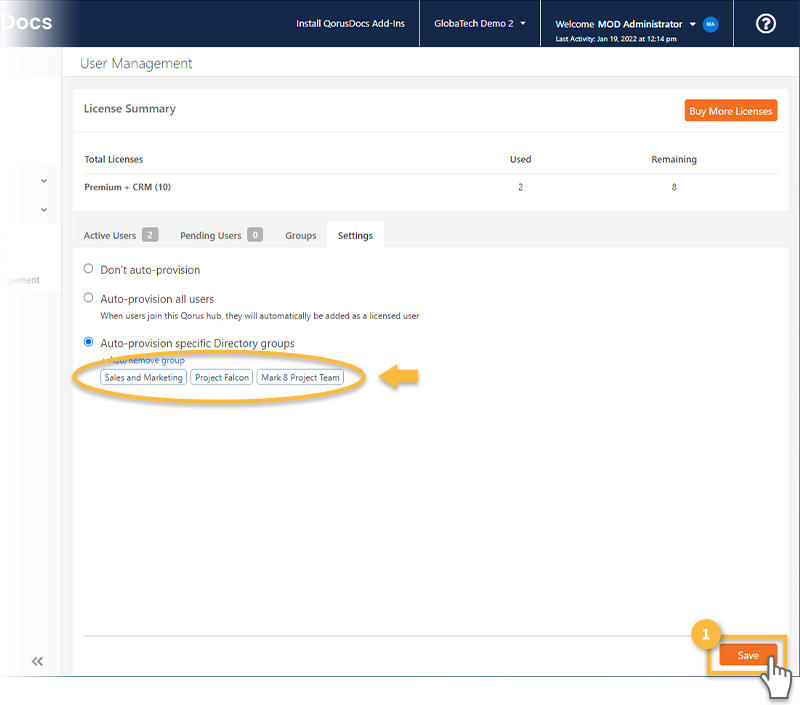 If a user belongs to one of the directory groups specified and attempts to log in to QorusDocs, then they'll be allowed to join the hub without admin approval and automatically granted a license, as described here.
If they are not part of one of the directory groups specified, and they attempt to join the hub, they will be able to request to join but will not be granted a license automatically without admin approval.