This applies to:

Available with the following QorusDocs Editions:

Enterprise

Premium

Essential

Free
If you use an identity provider, like Microsoft, and you belong to the QorusDocs Admin user role, then you can quickly add users in bulk from your identity provider's directory to QorusDocs. To learn more about custom groups in general and what you can do with them, click here.
In this article, we'll explain how to:
1.

Link a custom group to a group in your directory

To add a custom group, go to 'Settings > User Management', and then click on 'Groups' and then on 'Add New Group':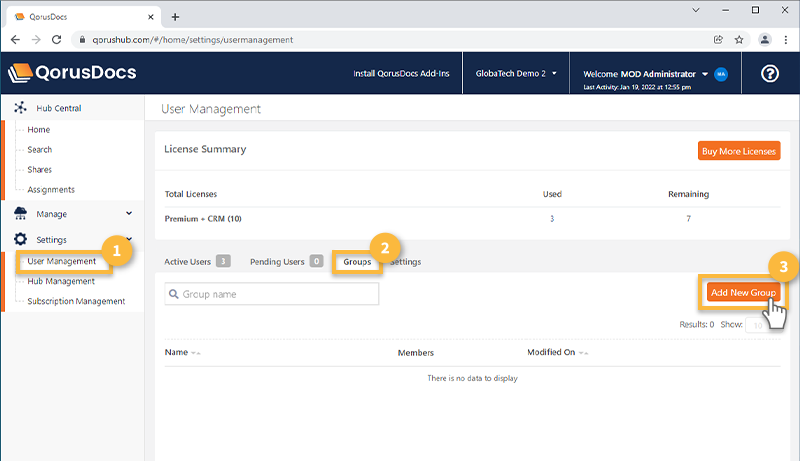 Alternatively, if the custom group you'd like to link to a directory group already exists, you can edit an existing group by clicking on the gear icon next to a group's name and then on 'edit':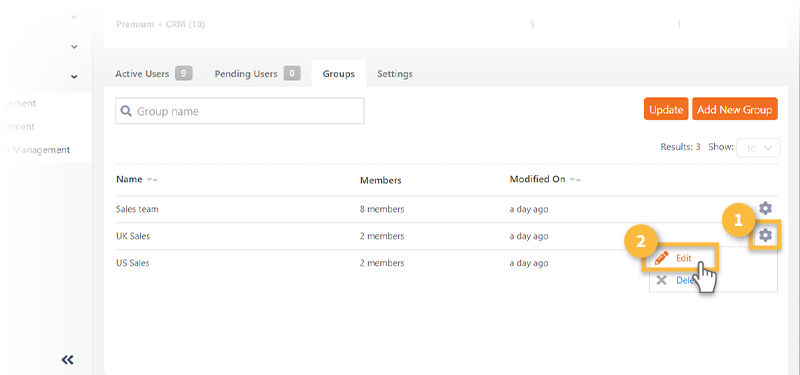 On the next screen, click on 'Add / Remove group' next to 'Link groups':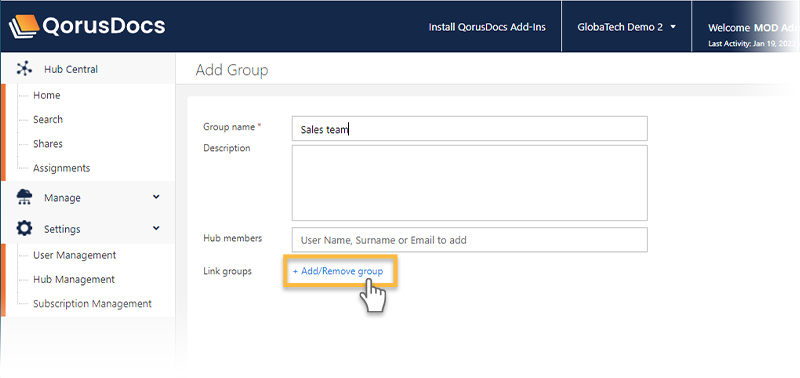 You can then search and specify the directory group(s) you'd like to link to the custom group in QorusDocs: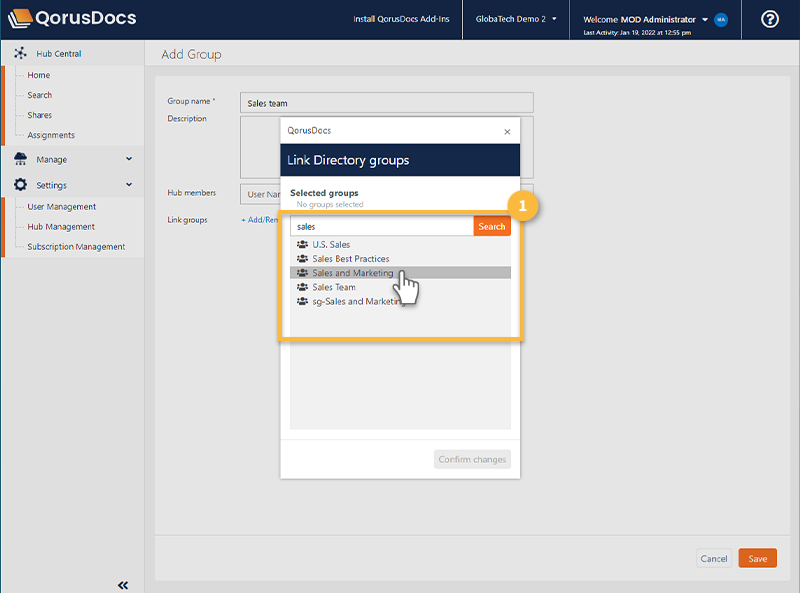 This will bulk add all the users from your selected directory group(s) and assign them a Standard user license: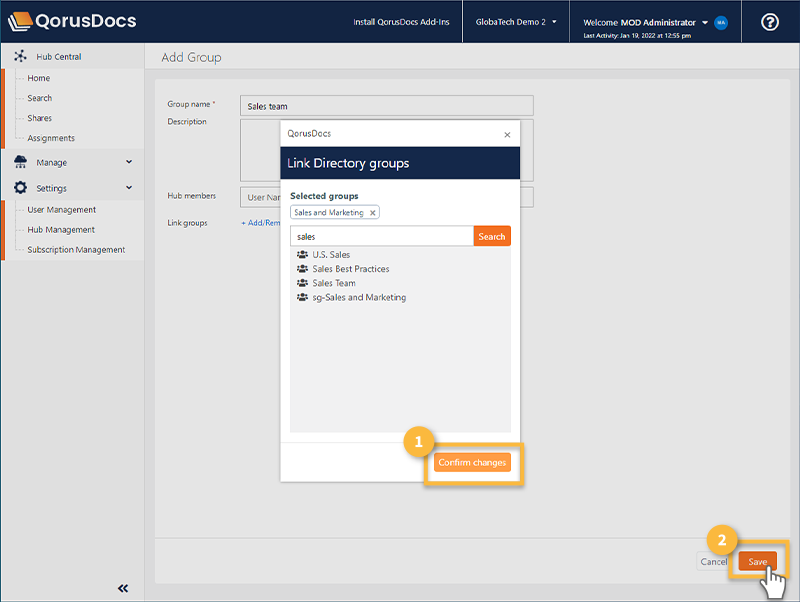 You'll be able to see them under 'Active Users' here: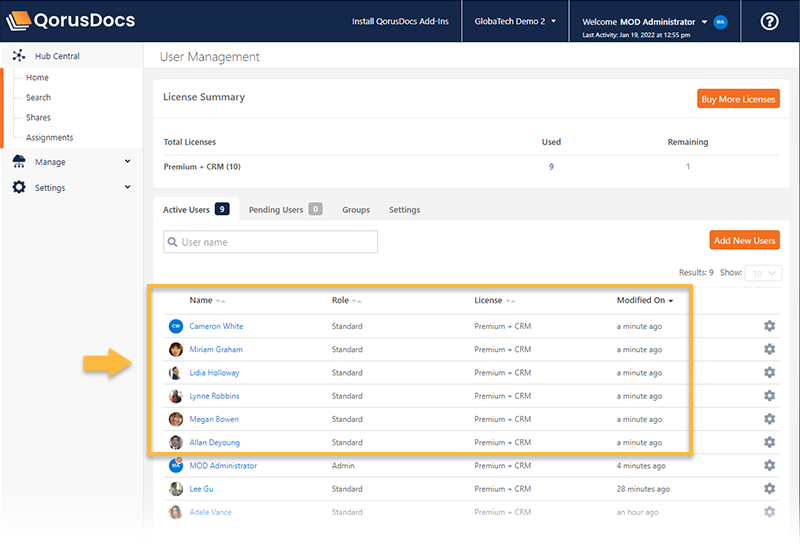 2.
Sync updates from your directory groups to your QorusDocs groups
In the current version of this feature, QorusDocs custom groups linked to directory groups are not automatically synchronized.
This means that if a user's membership to a directory group is changed in your Microsoft 365 tenant, after the QorusDocs group was created (perhaps they've changed department), they will still be associated with the QorusDocs group.
To fetch the latest changes in your directory and have these reflect in all your linked QorusDocs groups, click on 'Update' in the 'Groups' tab: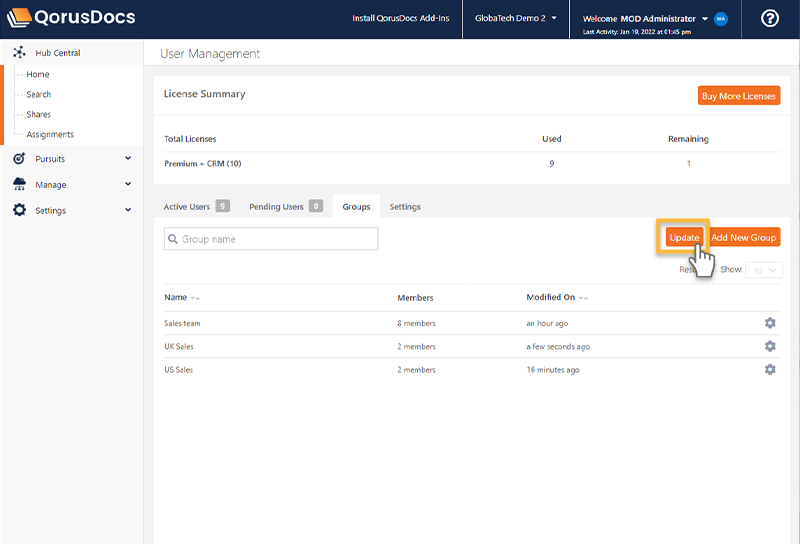 You will see a message confirming the sync was successful: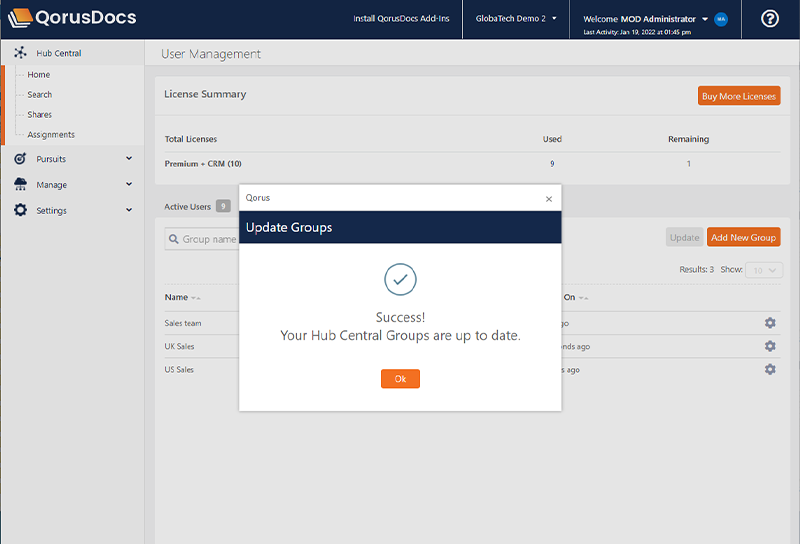 Please note that this is a one-way sync only from your directory to your QorusDocs. Changes in QorusDocs do not have any impact on your directory groups.