This applies to:

Available with the following QorusDocs Editions:

Enterprise

Premium

Essential

Free
In QorusDocs Online, you can create custom groups that mirror the way your organization is structured.
For example, you could have a custom user group called 'sales team', another called 'bid team', and another called 'management'. Users can belong to more than one custom group at a time, so for users who are part of Sales Management, you could add them to both the 'sales team' and the 'management' groups.
Custom groups in QorusDocs are used in permission settings for content sources and pursuit types. It is much simpler and quicker to grant permissions to a user group, than it is to a long list of individual users, one user at a time, for each content source and pursuit type. We cover how custom group permissions can be used to tailor the user experience here.
QorusDocs can sync your custom groups with your identity provider's directory groups – allowing you to quickly import and add users in bulk. We cover how to sync a directory group to a custom group created in QorusDocs here.
In this article, we'll explain how to:
As with everything to do with managing users, you'll need to be a QorusDocs Admin user for this.
1.
Create a custom group
In QorusDocs Online, go to Settings > User Management, and click on the 'Groups' tab. To add a new group, click on 'Add New Group':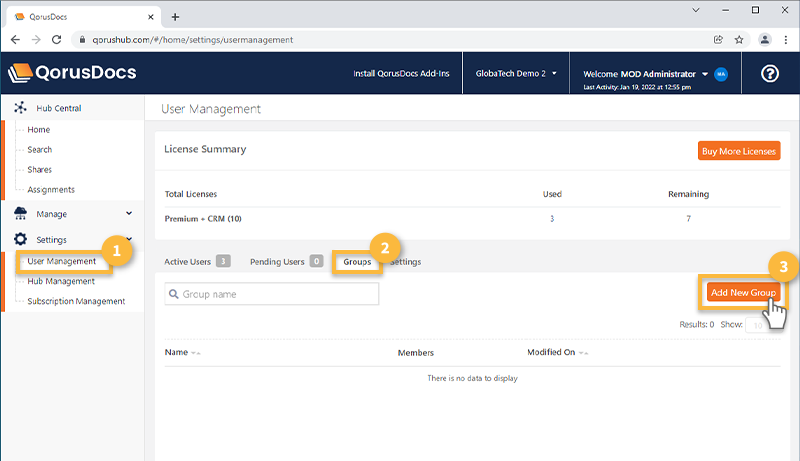 On the next screen, give the group a name and add 'Hub members' to the group by looking them up using their username, first name, or surname: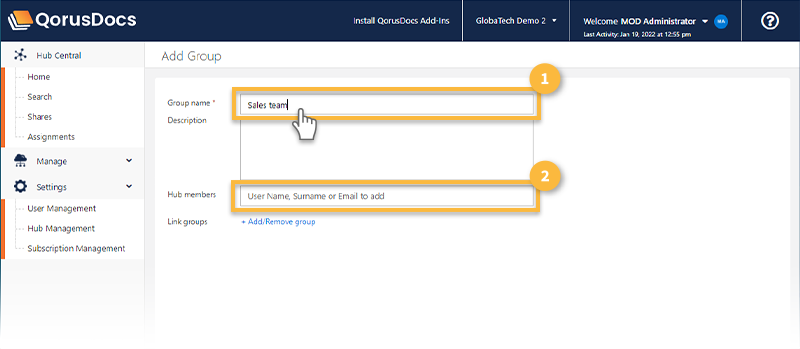 'Hub members' are people who have an active QorusDocs license, so if you can't find someone, check that you've given them a license first.
Alternatively, for organizations who log in to QorusDocs with login credentials from an identity provider (in this case Microsoft), you could use the 'Link groups' option to sync directory groups from your identity provider to QorusDocs. You can learn more about doing this here.
For now though, we'll stick to 'Hub members' only. When you've added all the active users you want to assign to the group you're creating, click 'save':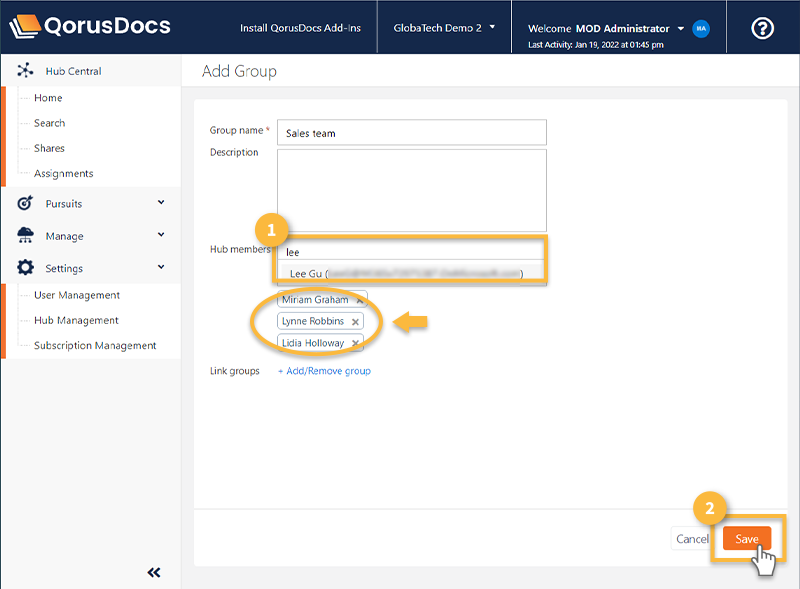 2.
View members of a group and edit the group
To view the Hub Members that are part of a user group, or to make any changes to a group, click on the gear icon next to a group's name and then on 'edit':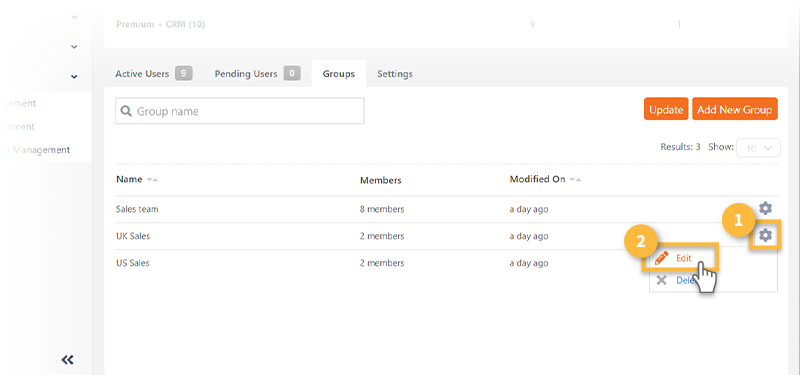 On the next screen, you can click on the small 'x' that appears next to a user's name to remove them from the group.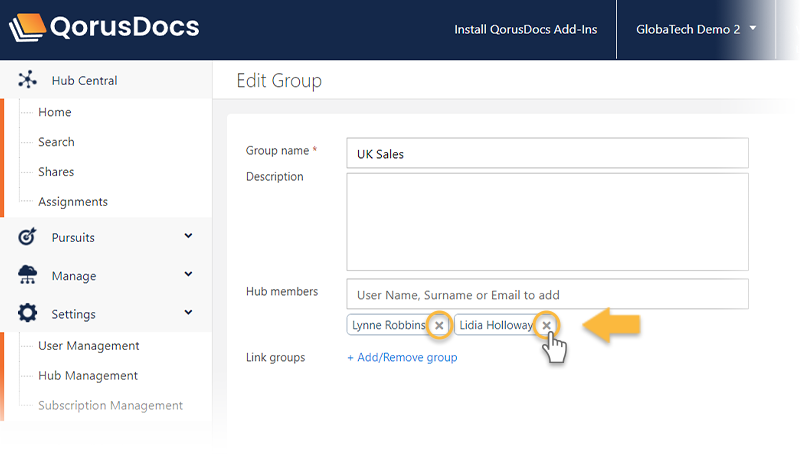 To add an active user, look them up in the 'Hub members' search box, by entering their username, first name, or email – in the same way you did when you first created the group. You can also edit the group's name and description while you're here if you need to.
When you're done, click 'save'.
3.
View and edit group membership for a user
To see which groups a specific user belongs to, go to Settings > User Management, and then to the 'Active Users' tab. Click on the gear icon next to the user's name: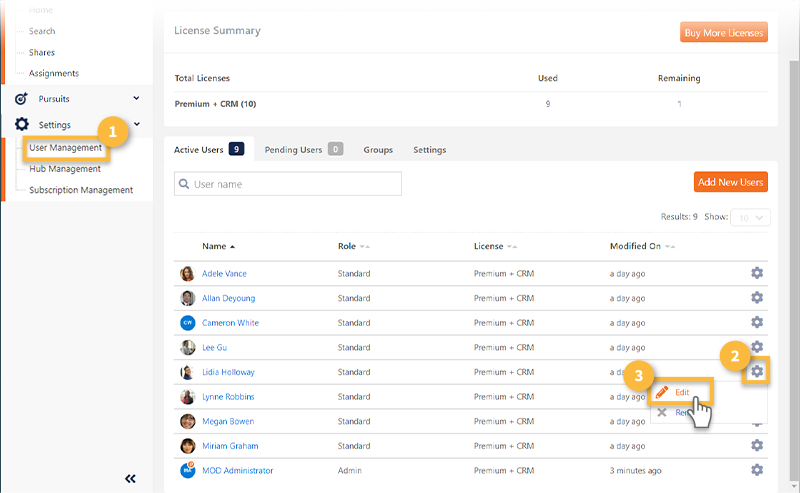 You'll be able to see and change a user's group membership(s) on the right-hand side of the screen: