This applies to:

Available with the following QorusDocs Editions:

Enterprise

Premium

Essential

Free
People who are on the same Office 365 subscription as you, but who are not users in your Qorus Content Hub, have the ability to request to join your hub.
When they do that, the person who plays the role of 'Primary Admin', is notified by a 'Join Request' email, and has the ability to approve or reject the request.
Here's how it works:
If a coworker who is an O365 user, but not a Qorus user, either attempts to log into Qorus, or attempts to sign up for a free trial - they will see a screen a bit like this one, after they've authenticated themselves using their O365 credentials: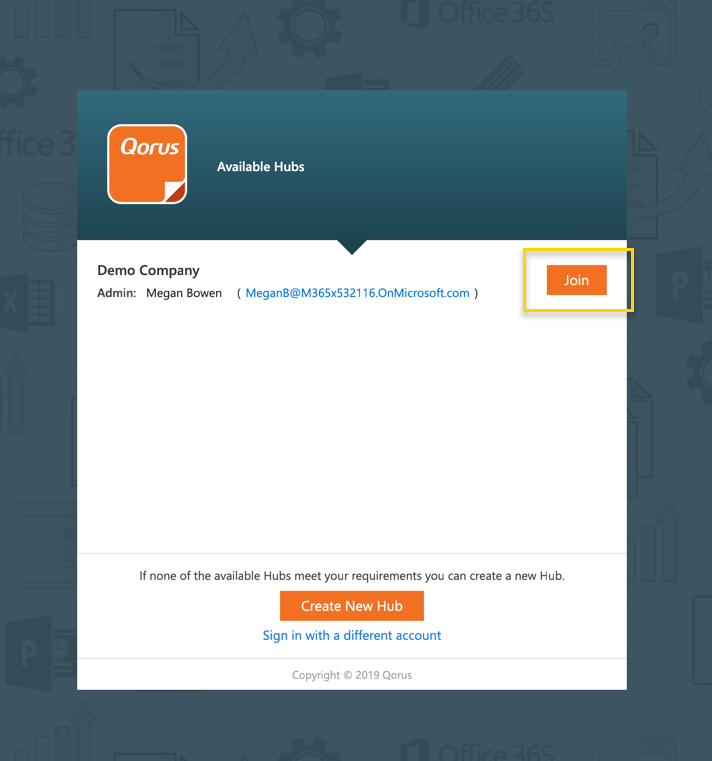 In the example in the screenshot above, this particular organization has one hub called 'Demo Company'. If that organization had multiple hubs, they would all be listed here - and next to each one, Qorus would display the name and contact information for the Primary Admin on the hub (here it's Megan Bowen), and a 'Join' button.
Note that at this point, this first time user could opt to create a new hub instead by clicking the 'Create New Hub' button towards the bottom of this screen.
After the O365 user clicks on 'Join', the Primary Admin will receive an email notification like this one, with a link to action the request: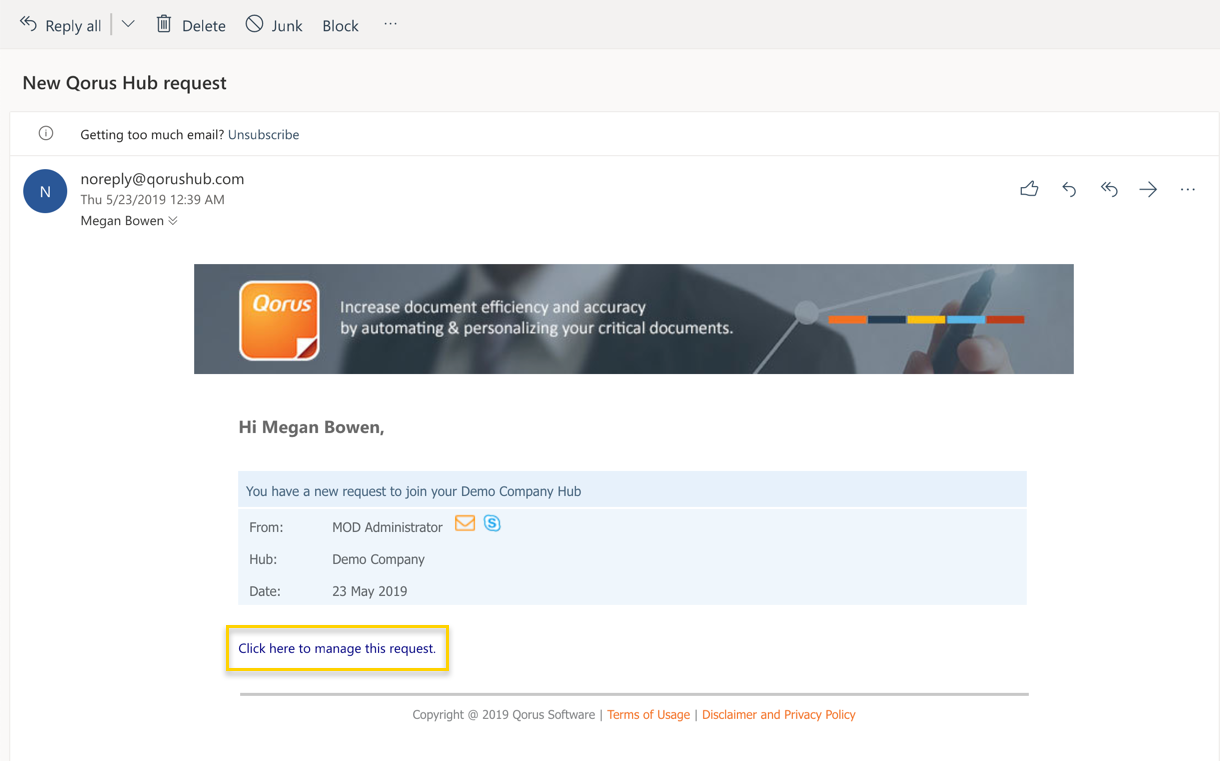 Clicking on the link in the email will take the Primary Admin to Hub Central, where they can decide whether to accept or reject the request: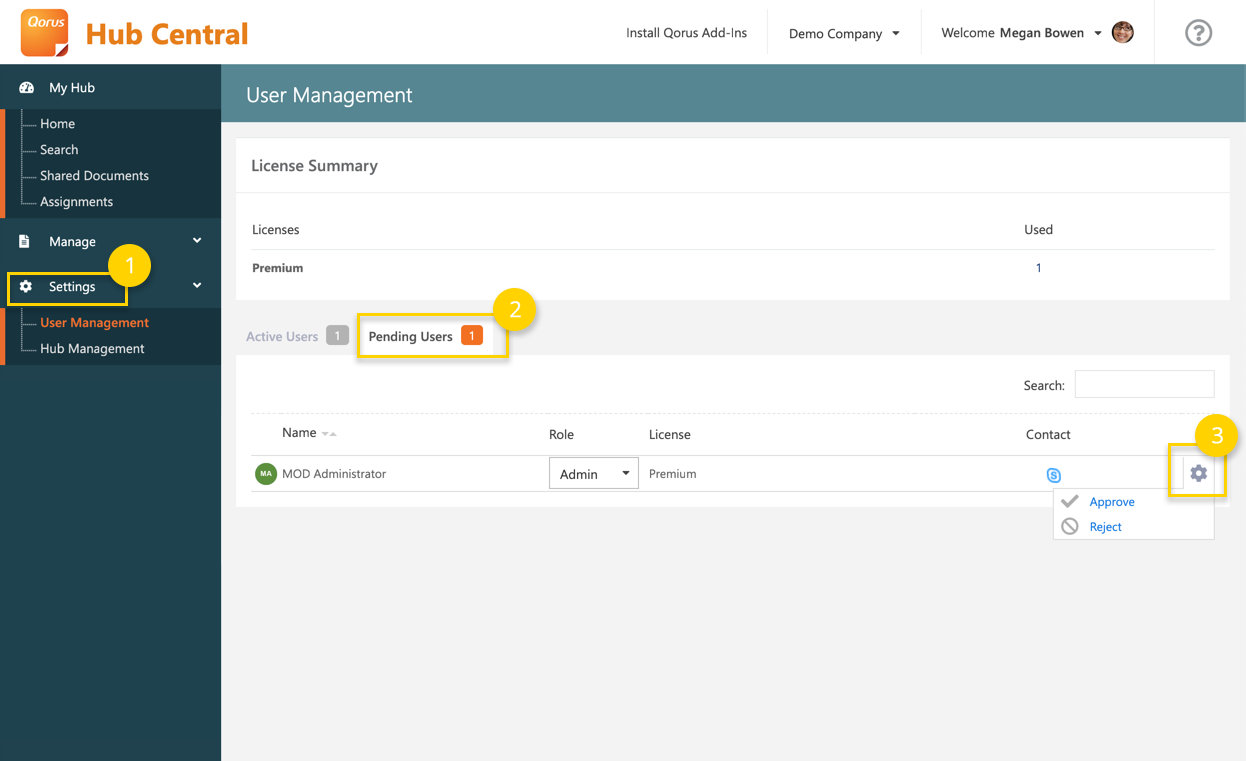 On this screen, and assuming that the request is to be approved, the Primary Admin can also pick the user role they'd like to assign this user to: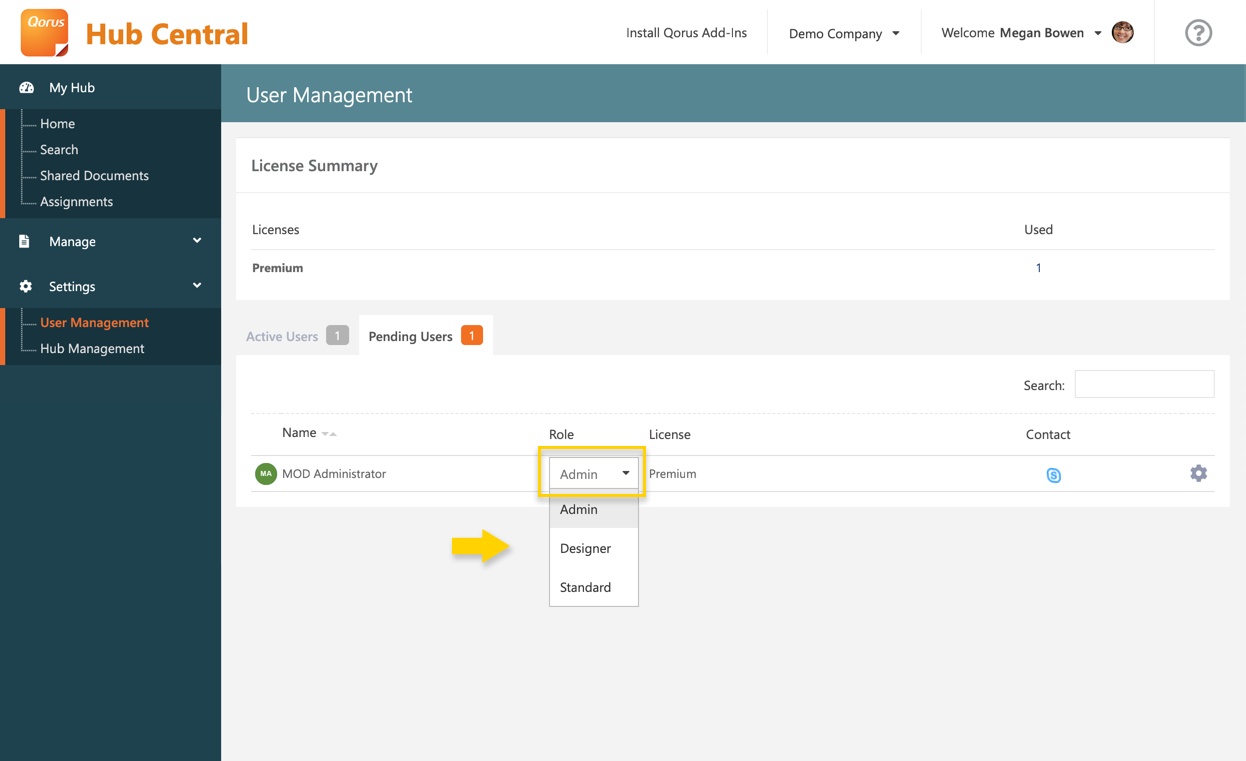 If you're wondering how to specify which of your Qorus Admins should play the role of Primary Admin, you'll find it under their user profile: