This applies to:

Available with the following QorusDocs Editions:

Enterprise

Premium

Essential

Free
This article will tell you how to set up the Qorus Content Hub for Salesforce add-in within your Salesforce instance.
Prerequisites:
An Administrator account to a Salesforce instance
A Qorus Hub with the Premium+CRM license type
Go to the Salesforce AppExchange and either search for "Qorus" or follow this direct link to get to Qorus Content Hub for Salesforce, then click the 'Get It Now' button: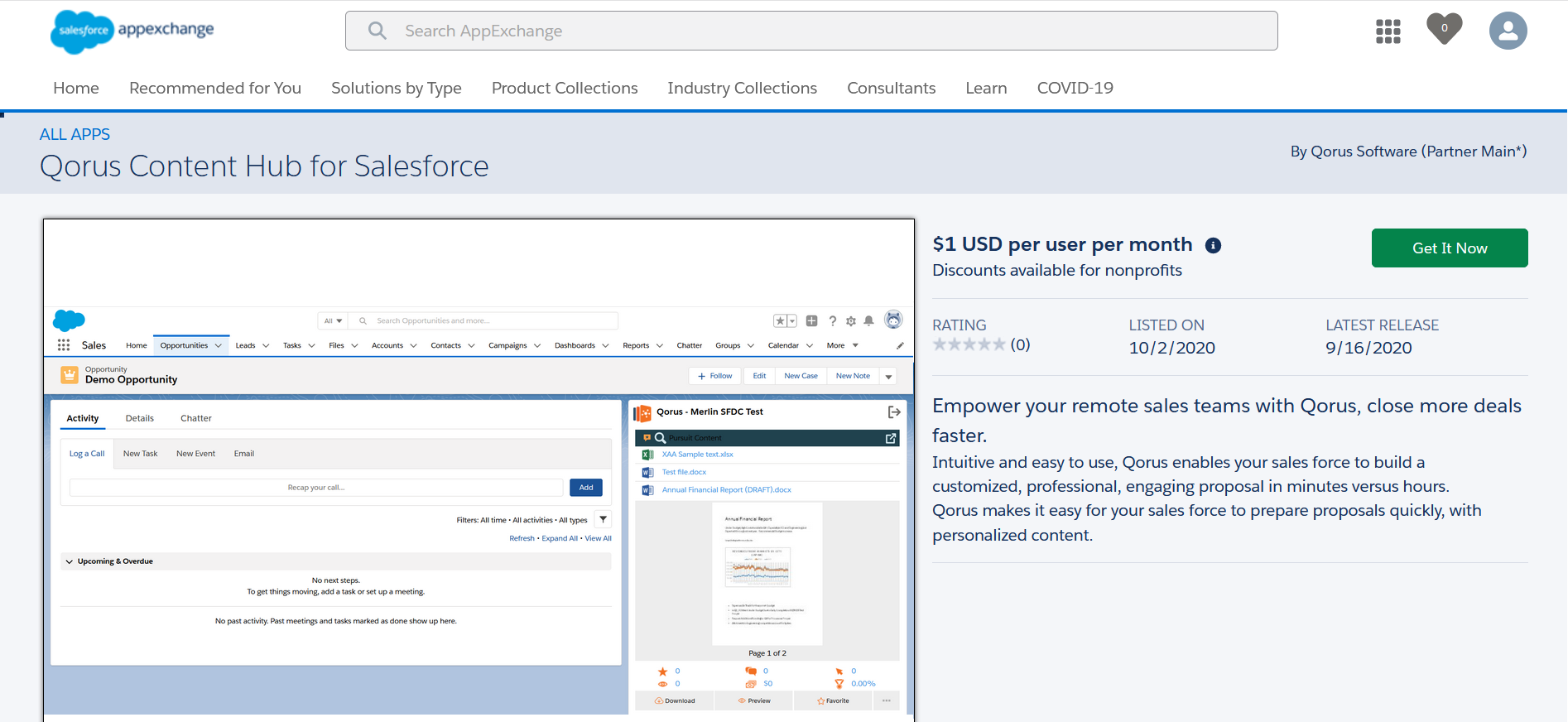 Log in to Trailblazer with your Salesforce credentials for the instance you wish to install Qorus on: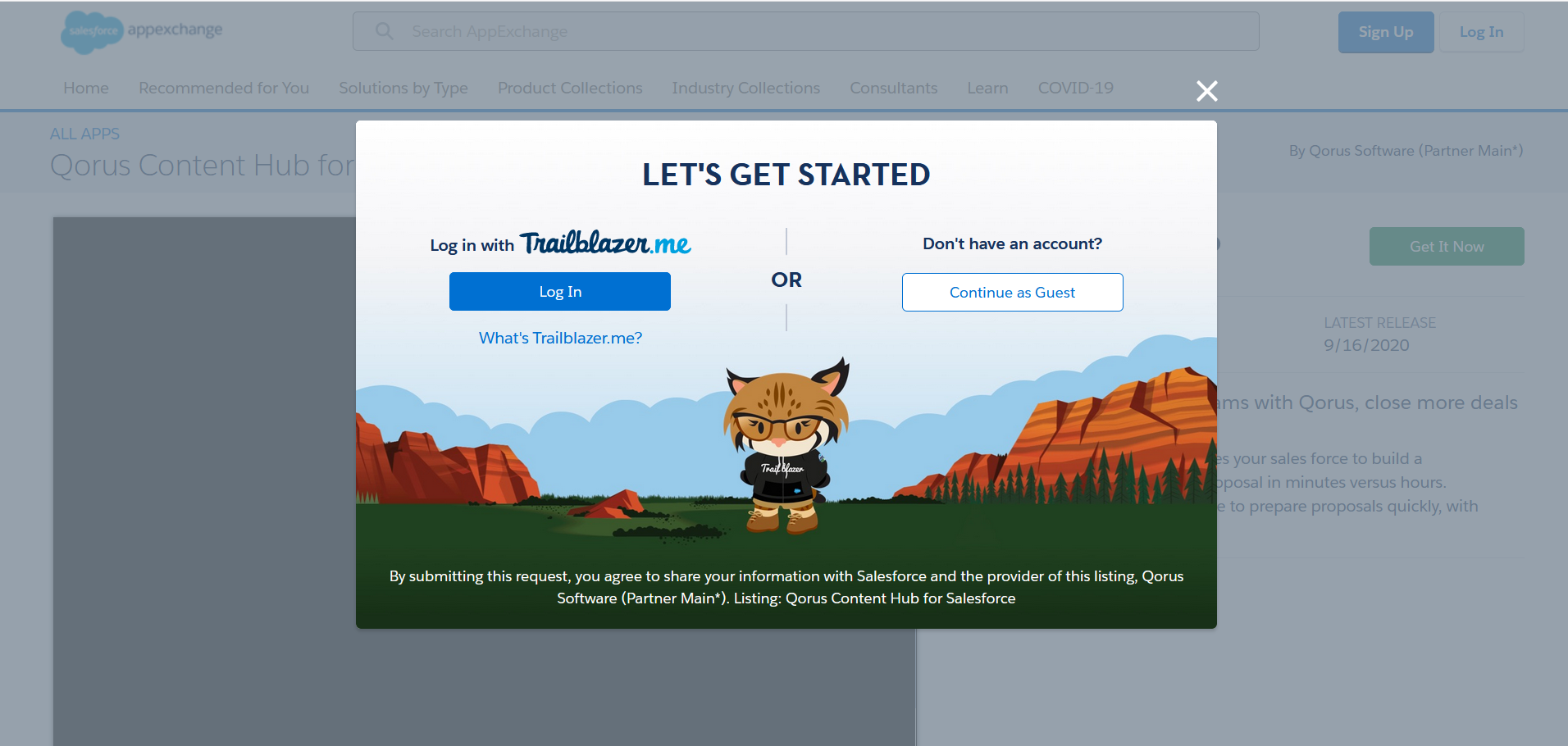 Note: you may get an alert that your Salesforce login does not work on Trailblazer: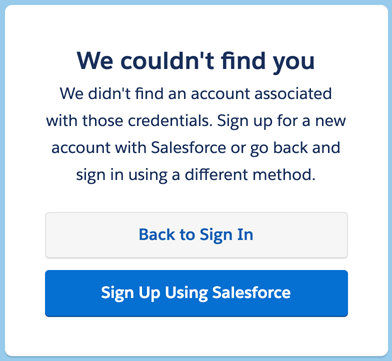 If you don't have a Trailblazer account, please sign up using the same account that you have for your Salesforce Cloud account, then click back to the AppExchange page and log in with Trailblazer to proceed.
Select the environment where you want to install Qorus and then click the appropriate button: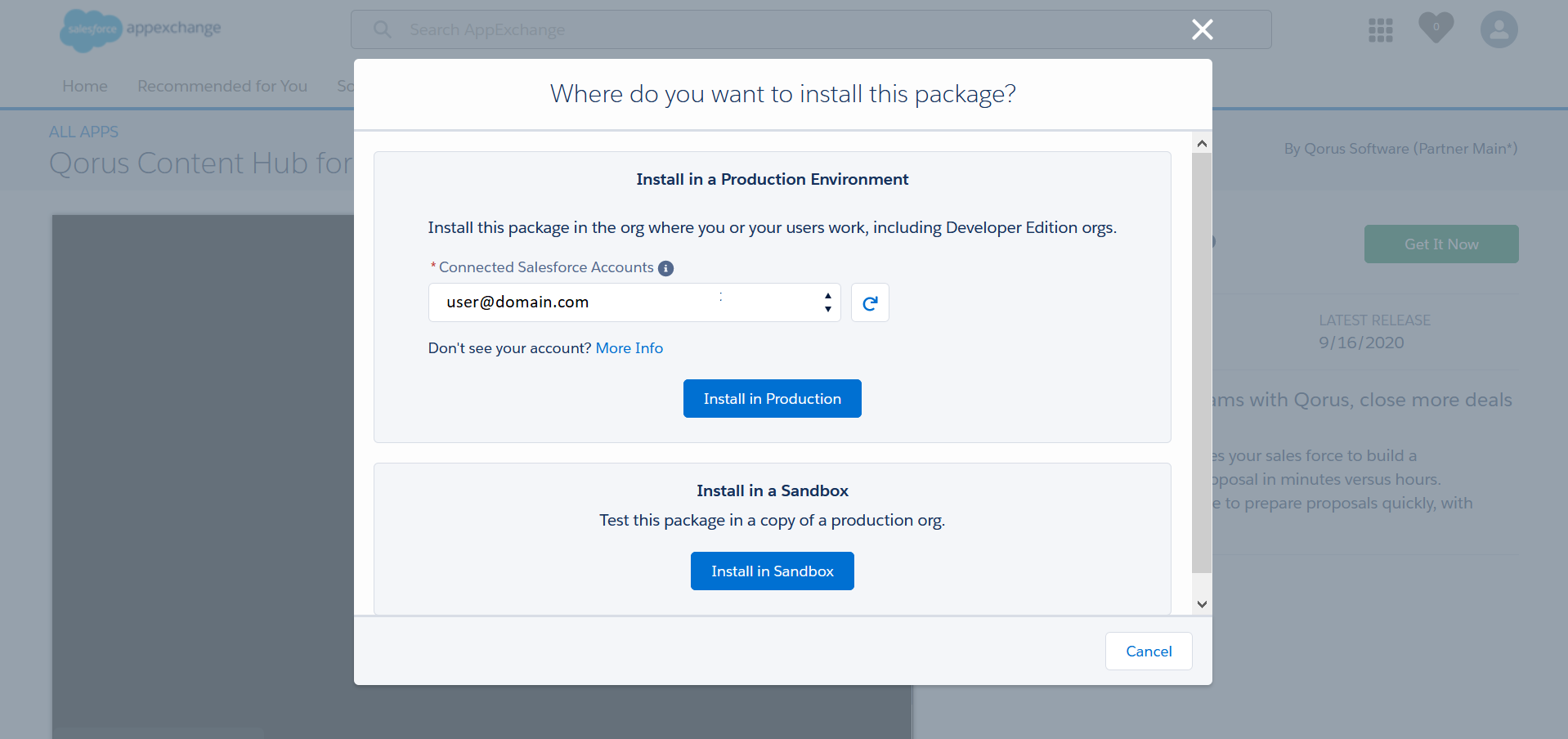 Accept the T&C checkbox and click 'Confirm," then you'll get redirected to the login screen. Enter your credentials, then you'll get taken to another screen where you can select which users to install it for:

In most environments, you'll have specific profiles who will need access. If you select that option, be sure to scroll down and define your selections, then click the 'Install' button. You'll see an interstitial approval page for the third-party links to your Content Hub account that are required for the link to work. Accept and click 'Continue:'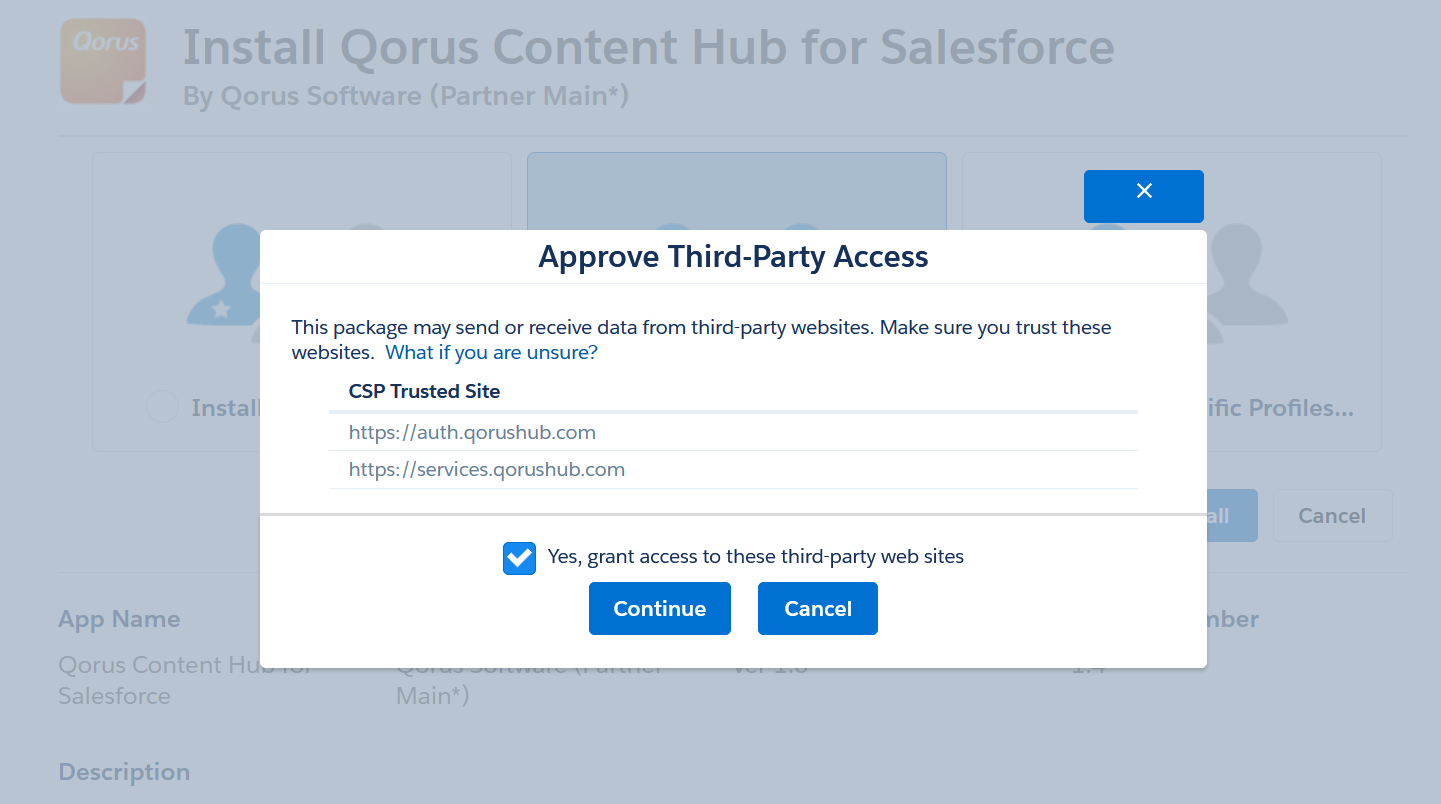 After that, you'll see a loading screen and a success message, sometimes after a few moments: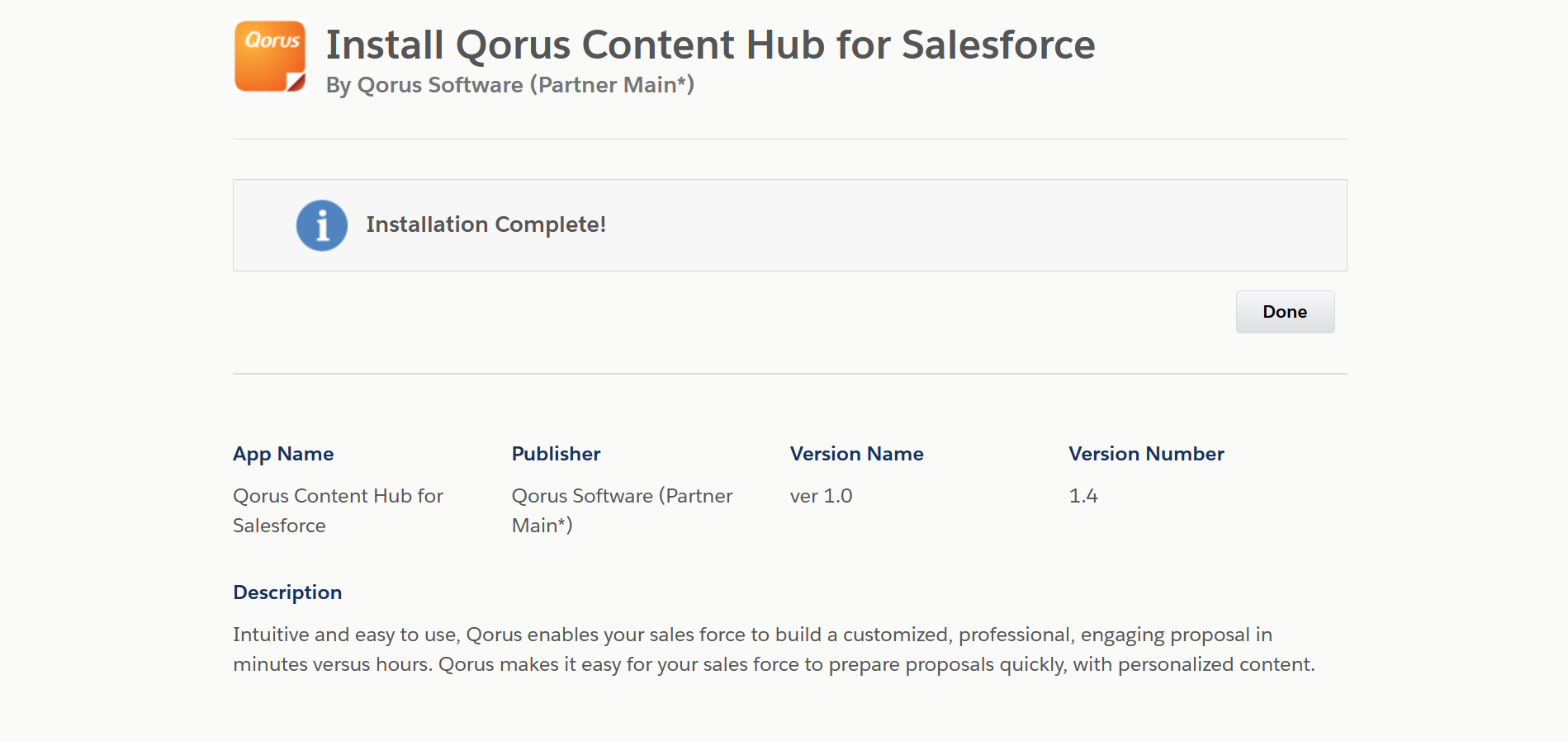 Click 'Done' and you'll be sent to the 'Installed Packages' screen withing your Salesforce instance. Now you've installed it in your instance, but still need to configure where it gets shown. Scroll down the left navigation or search for "object manager," then open the Object Manager: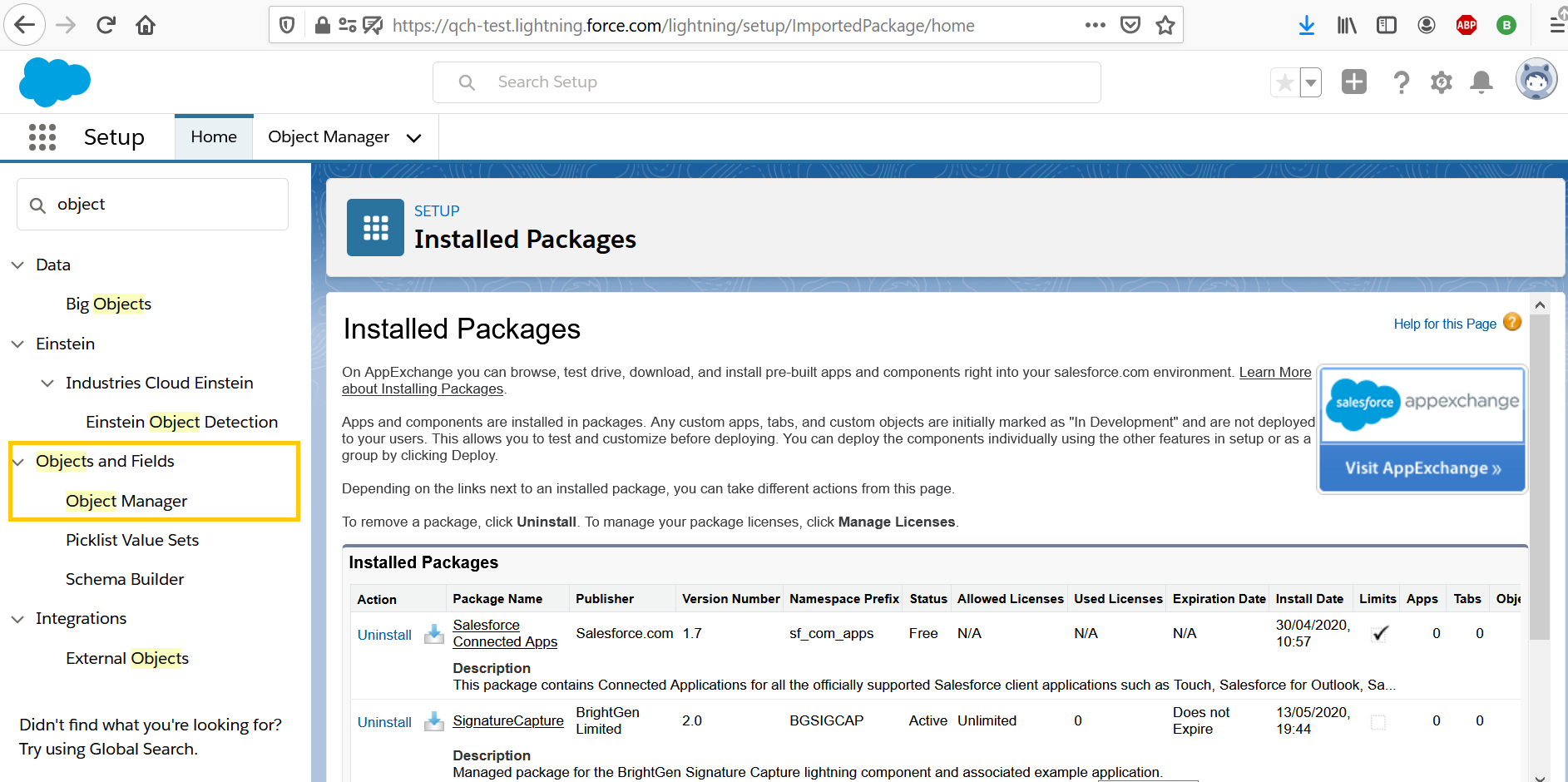 On the Object Manager, search for "opportunity" and click into the 'Opportunity' object:

Select 'Lightning Record Pages' on the left navigation and the record page you wish to add the add-in on: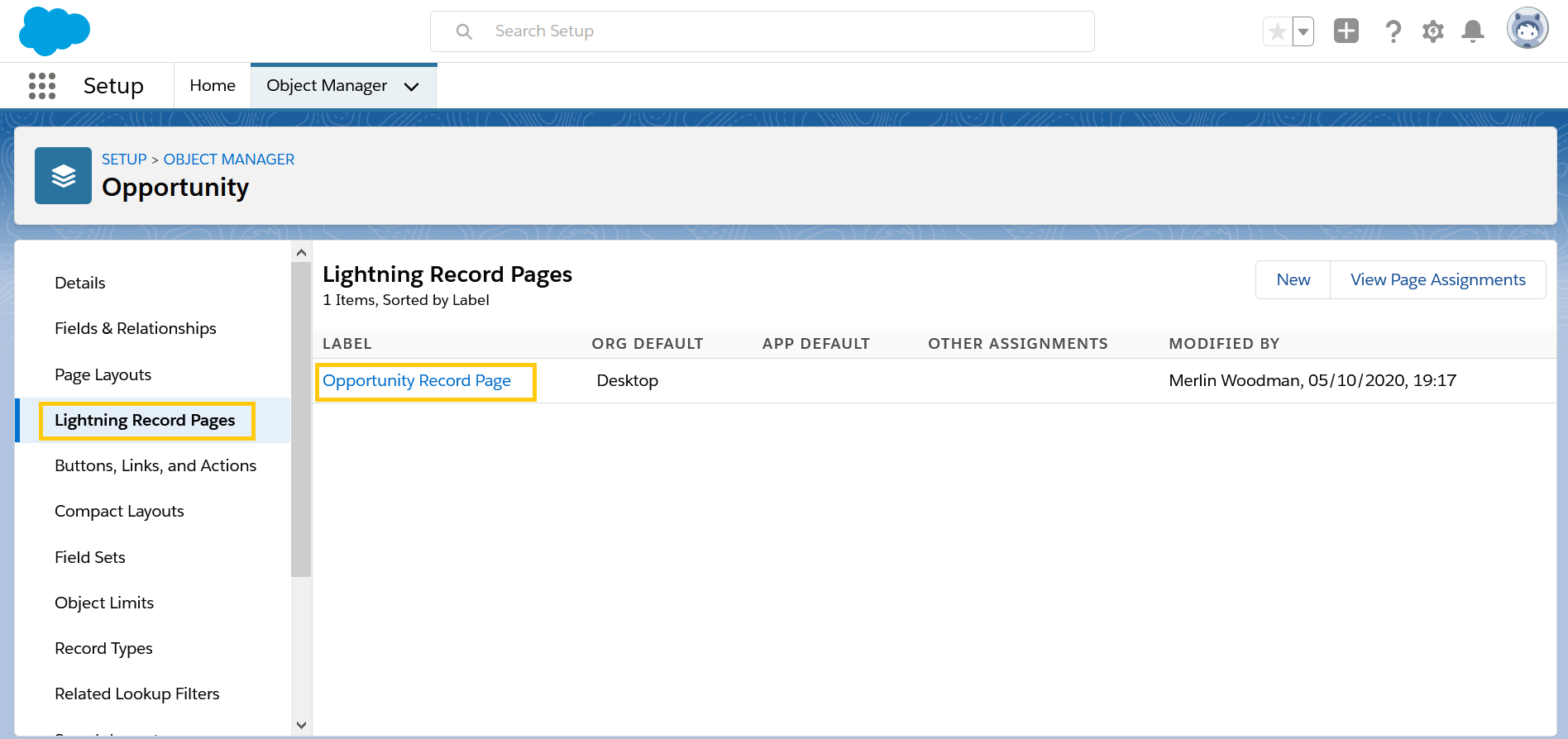 Note: the Qorus add-in is not designed to run on Salesforce Classic.
Click 'Edit' to enter the Builder, where you will see a WYSIWYG editor for the page layout. Scroll down on the left navigation or search "Qorus" until you get to 'Custom - Managed' components. Expand the list, then click 'Qorus Content Hub' and drag it to where you want to place it on the Opportunity page, then click 'Save:'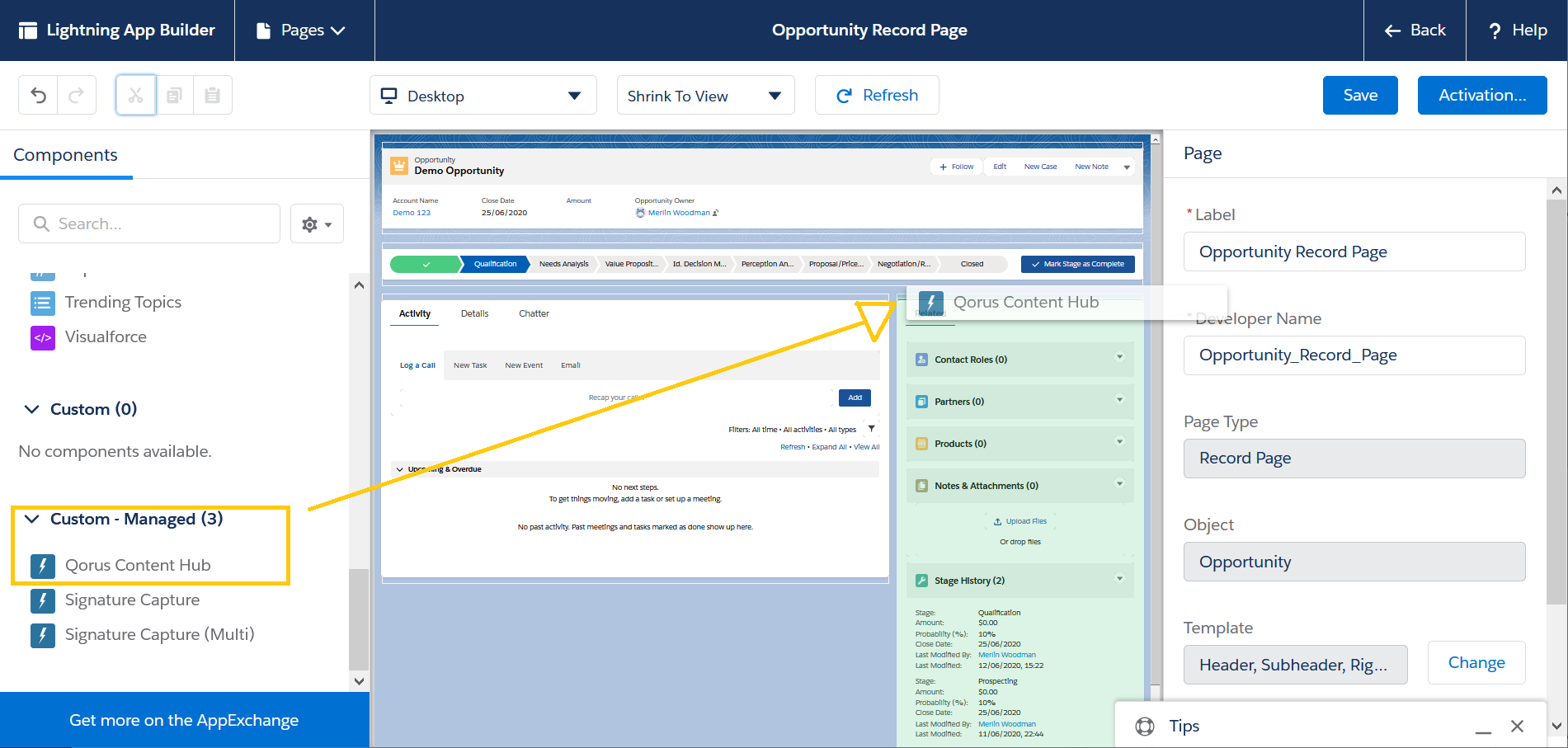 Lastly, go into an Opportunity record and makes sure the App loads correctly: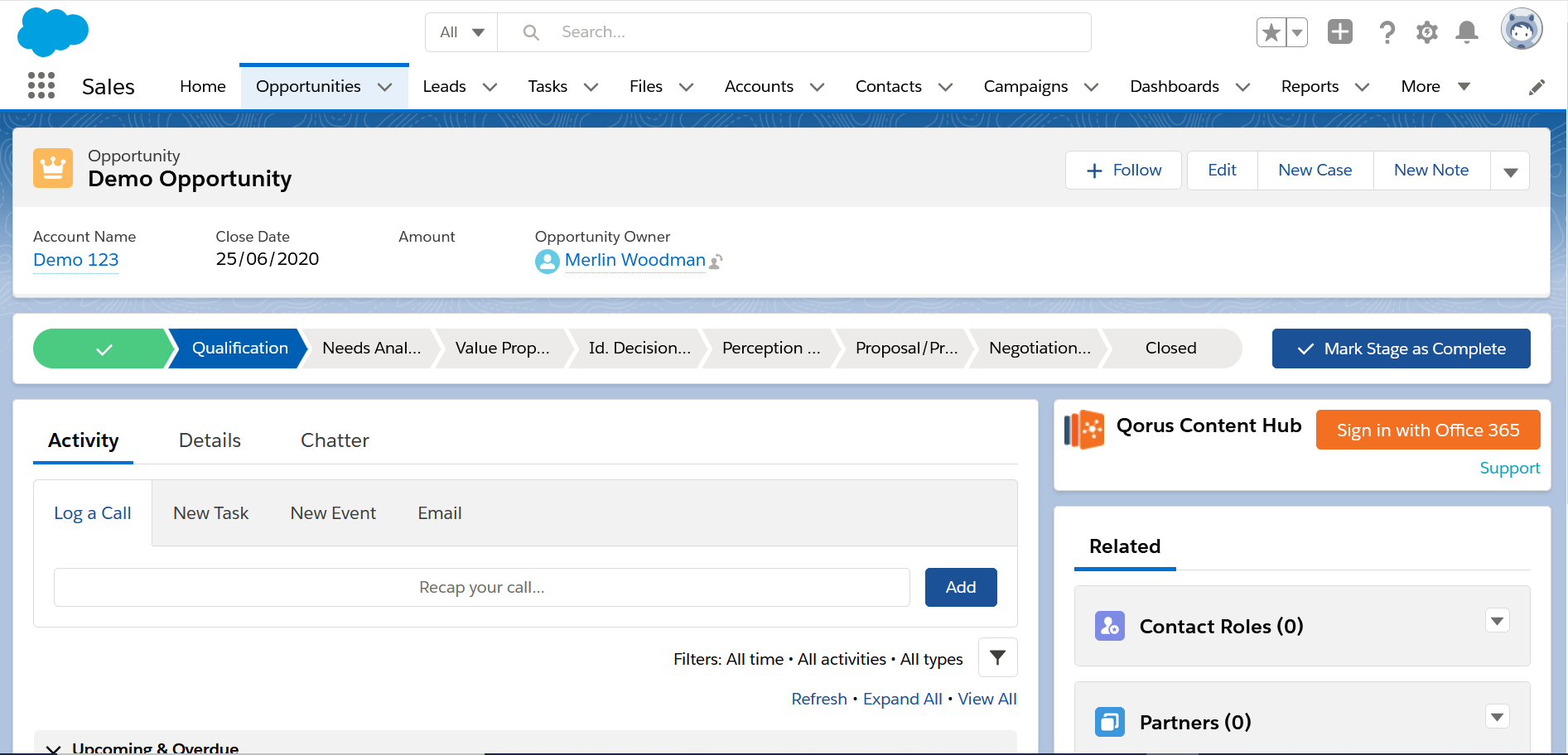 Once logged in, you should see your Hub name with Recommended Content, Search, and Pursuit links present: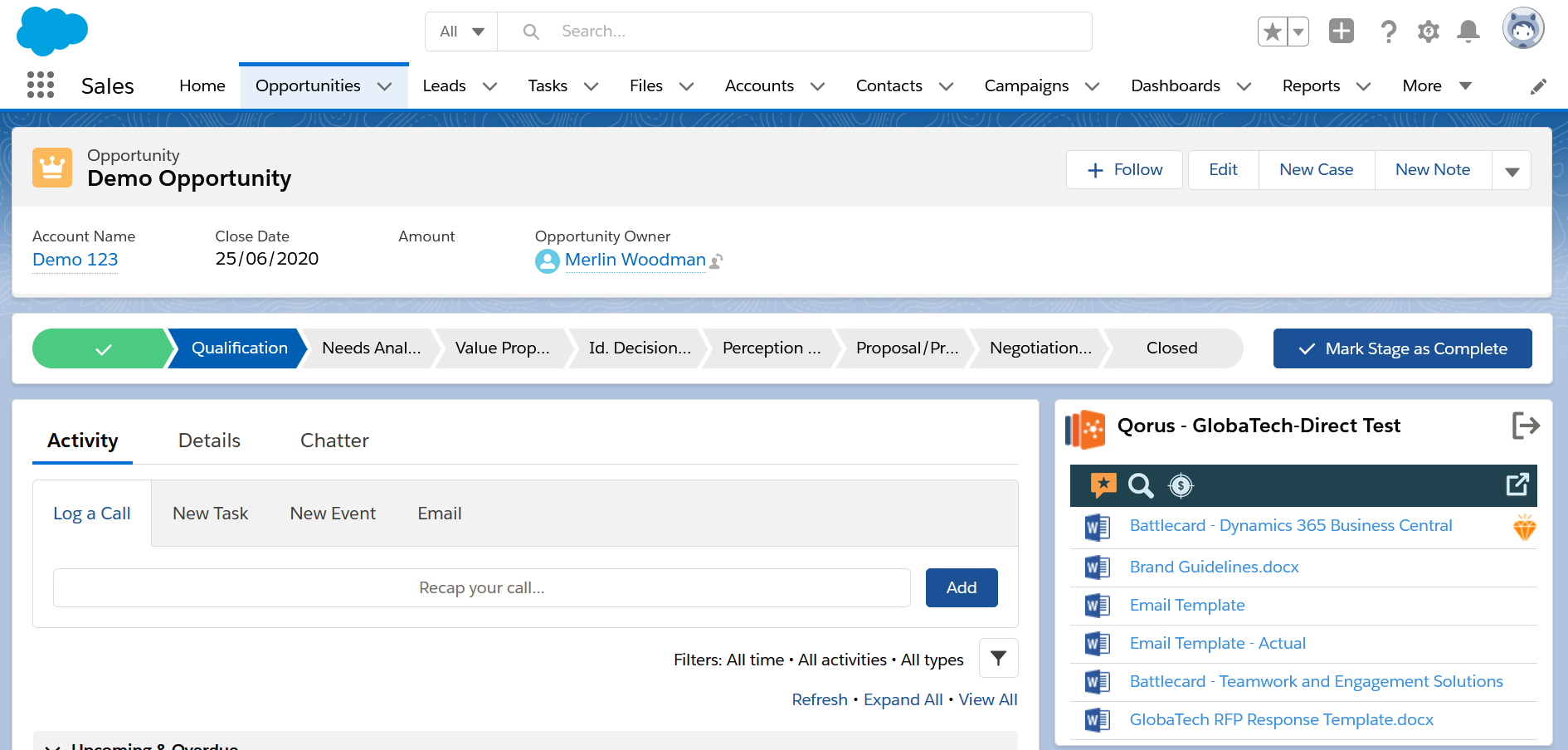 For more information on configuring Qorus to work with Salesforce, please read our article on CRM Integrations.