If you've inserted refreshable content with the Qorus Document Builder Add-in into a Word document, you may want to clean up the content controls that Qorus has introduced into your document.
Please note that removing content controls however will break the link between the inserted content in your document, and the corresponding content in the cloud, and your inserted content will no longer be refreshable. That's perfectly fine though if you plan on distributing your document, or you'd like to ensure that this is the final version of your document, and you don't want to allow any changes. 
Here are the steps to Finalize a document: 
Go to the 'Finalize' tab
Click on the 'Finalize button
1. GO TO THE FINALIZE TAB
In the top nav, click on 'Finalize'.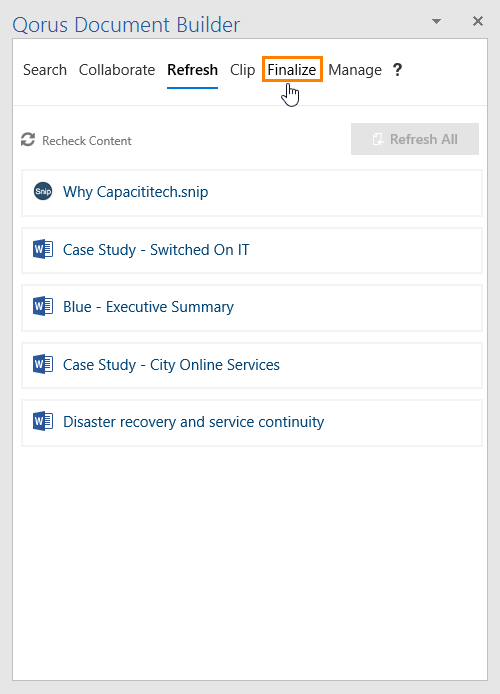 2. CLICK ON THE 'FINALIZE' BUTTON
There's just one button on this screen. Go ahead and click on 'Finalize'.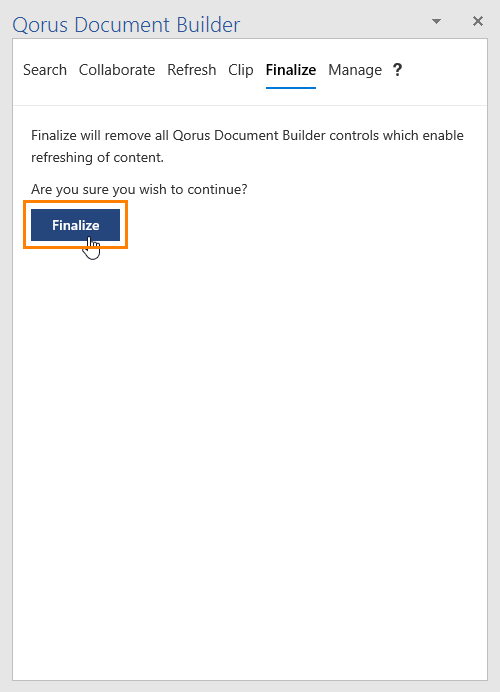 You should then see the following success message: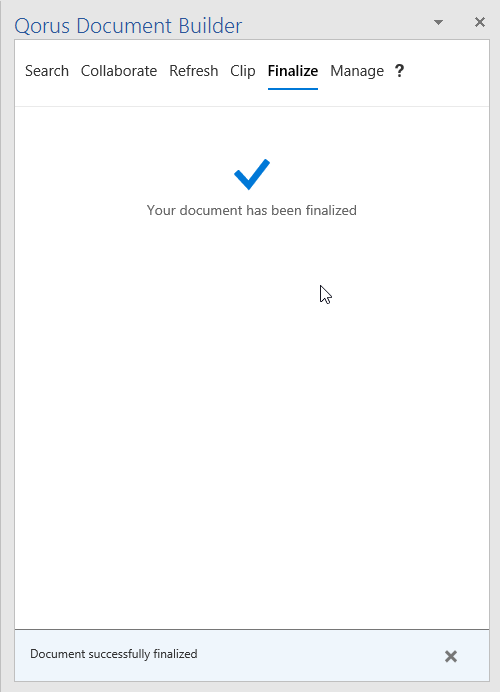 And that's all there is to it! 
Final tip to get the best of both worlds: If you're not sure about removing the ability to use the Refresh, but still need to distribute a 'cleaned up' version of the document to a customer - we'd suggest creating a new copy of your document first, then finalizing it. This way you'll have two copies, one for distribution and one that can easily be updated with any changes made to the corresponding source content in the cloud. 
WHAT'S NEXT: