The Qorus Add-ins support inserting several types of content directly into documents, presentations and emails.
Here's a table with a detailed comparison of the insert options available for each of the add-ins, by file type: 
|   | Qorus Document Builder | Qorus Email Builder | Qorus Slide Builder |
| --- | --- | --- | --- |
| Word documents | Yes | Yes, as plain text | Yes, as a text box |
| PowerPoint slides | No | No | No |
| Excel spreadsheets | No | No | No |
| Images (jpg, gif, png) | Yes | Yes | Yes |
| Text files | Yes | Yes | Yes, as a text box |
| SPO List Items | Yes | Yes, as plain text | Yes, as a text box |
| Snippets | Yes | Yes, as plain text | Yes, as a text box |
| Answers | Yes | Yes, as plain text | Yes, as a text box |
For file types that can't be inserted directly, you may be able to copy and paste content from the preview instead, and for all files, you have the ability to open the file, and copy and paste the parts you need.
Here are the steps to do a simple insert:
Locate the content you need
Click on 'Insert'
1. LOCATE THE CONTENT YOU NEED
First things first, you'll need to either run a search to find the file you're after, or use your favorites to locate it. Once you have it, click on the file name to see more information and reveal a series of actions you can perform with that particular file.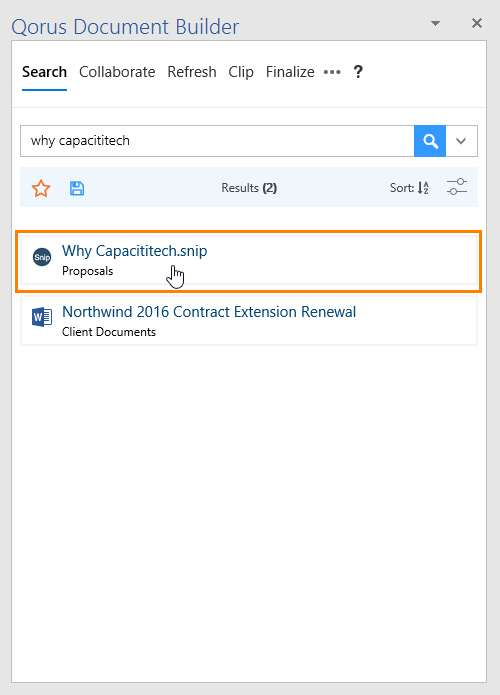 2. CLICK ON 'INSERT'
The very first button on the left is the 'insert' button. All you have to do is click on it to have the entire contents of the file inserted into your document, email or presentation.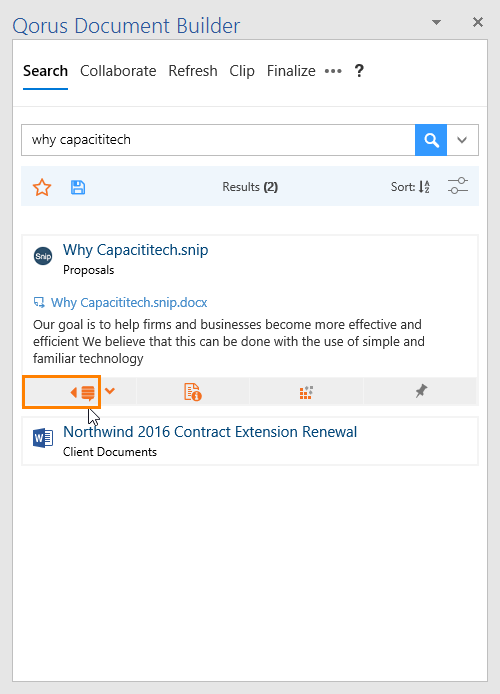 And that's it! Really simple. Following the example in the screenshots above, here's how the document, into which this snippet was inserted, looks: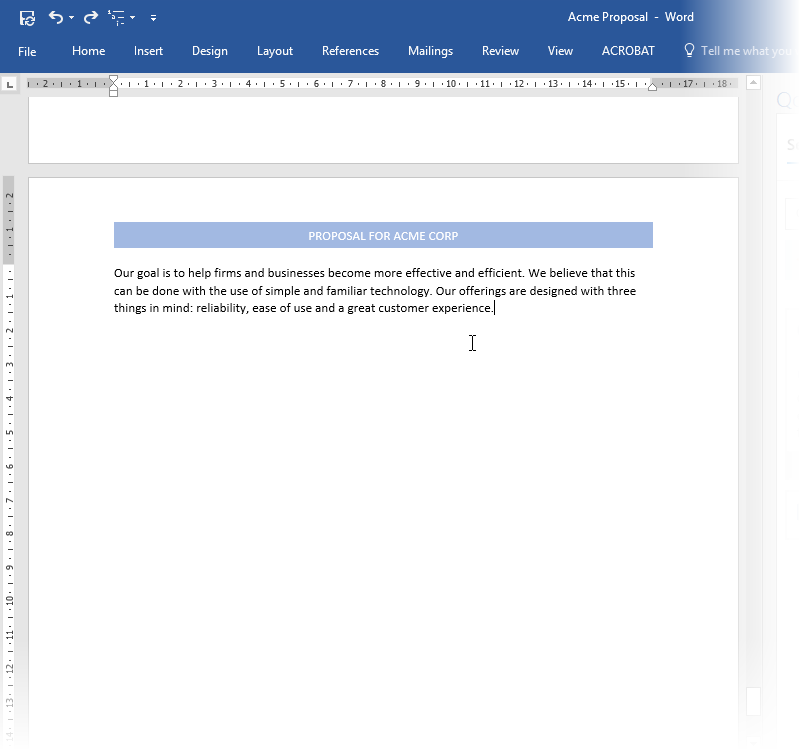 If you're using Qorus Document Builder - please read on! There's an advanced insert option available, that allows you to insert 'refreshable content'. 
To do this, click on the drop down arrow that appears next to the insert icon, and click on 'insert refreshable content', like this: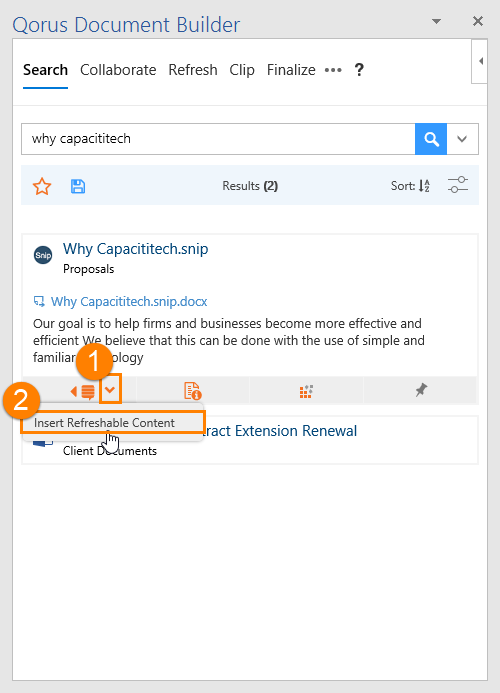 Selecting this option essentially inserts a linked copy of the file into your document, that Qorus can keep track of and for which the 'Refresh' functionality is enabled. 
After using the 'insert refreshable content' option, you'll notice that content controls will appear in your document and will be wrapped around the inserted content, a bit like this: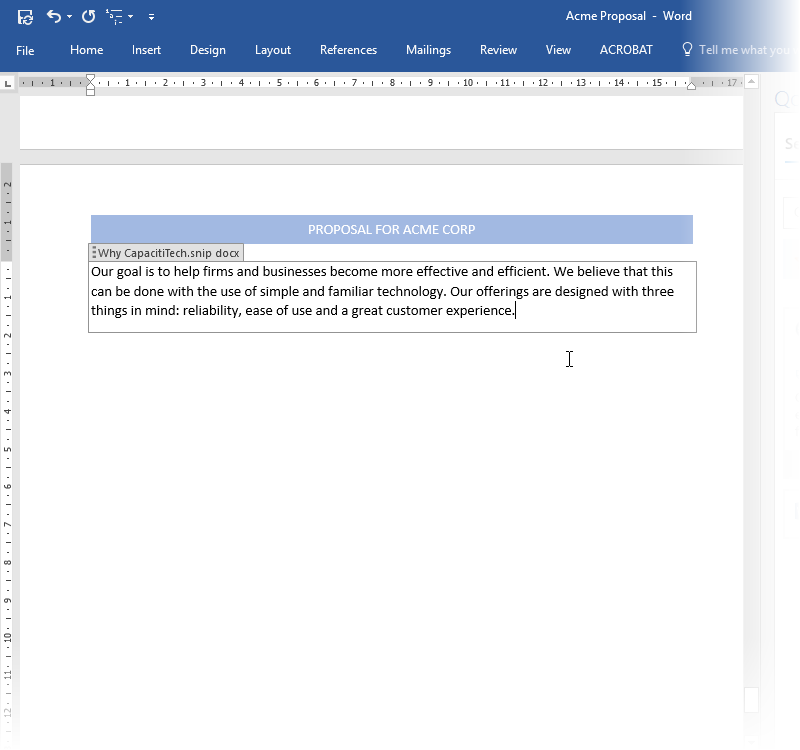 These content controls are responsible for enabling the Qorus Refresh functionality. If however you're ready to distribute your document, or you no longer need to make use of the Qorus Refresh, then you can clean up all the content controls created by Qorus when inserting refreshable content, by Finalizing your document.
WHAT'S NEXT: