The Qorus Email Builder Add-in supports attaching files, including multiple files at once, and inserting file links into emails in Outlook. 
In this article, we'll explain how to: 
Attach one or more files
Insert a link to a file in an email
1. ATTACH ONE OR MORE FILES
From the search results pane, click on the check mark icon that appears on the right of each file name to select the file.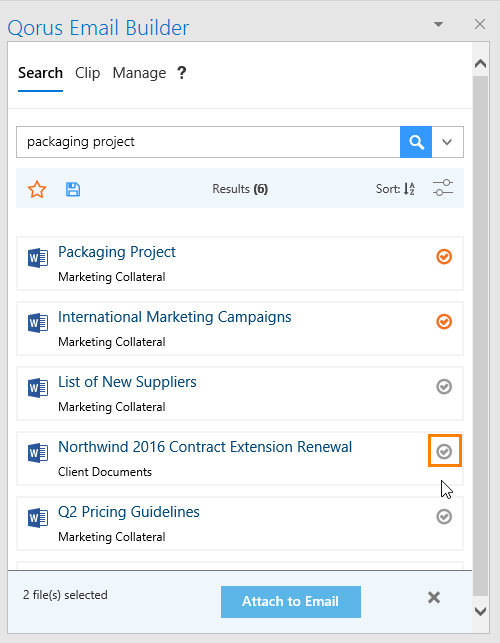 When you've selected the file(s) you need, click on 'Attach to Email'.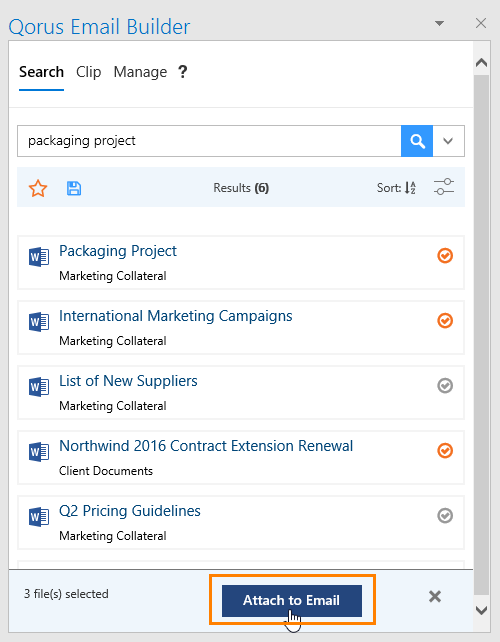 Next, Qorus will download and attach a copy of each of the files you have selected to your email: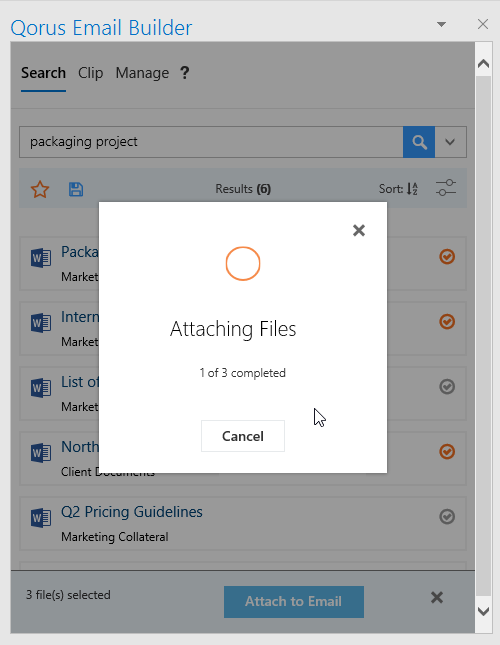 2. INSERT A LINK TO A FILE INTO AN EMAIL
First you'll need to locate the file you need, and when you've found it, then click on the file name to reveal a menu of available options.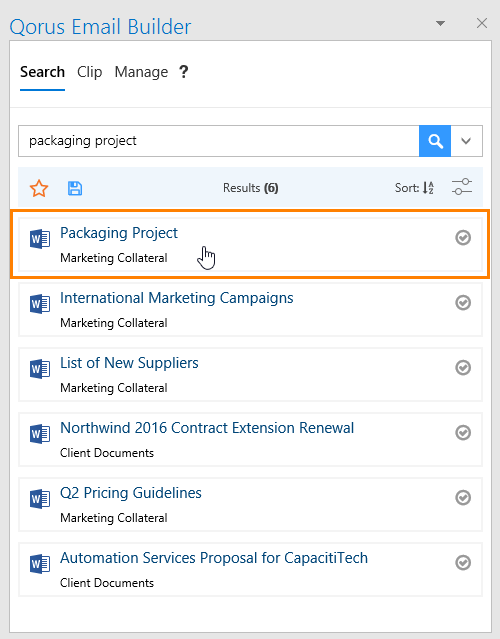 Then simply click on 'insert link' button: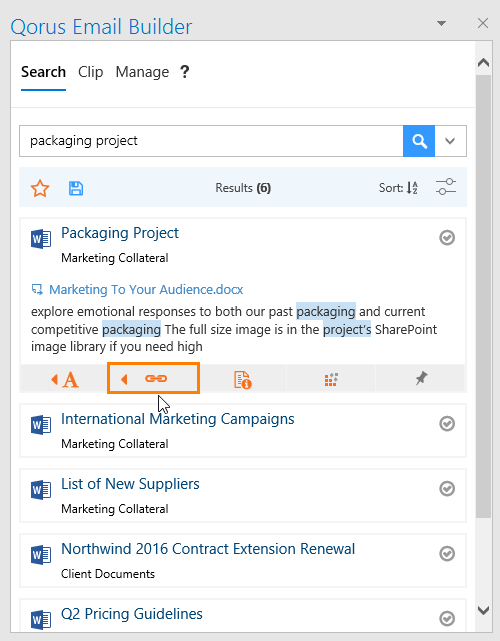 The link will look like this in your email: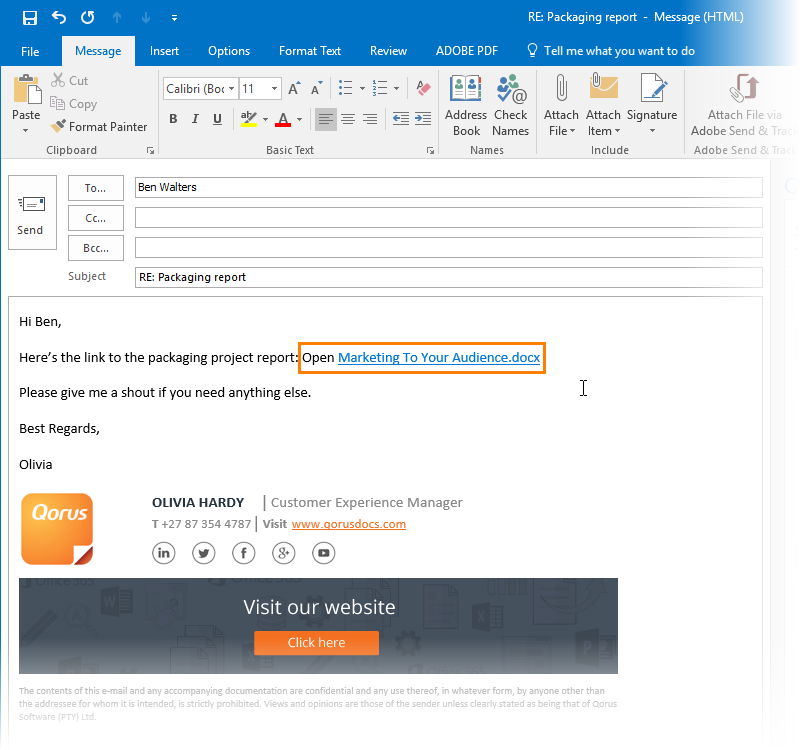 Please note that inserting a link into an email with Qorus is the same as copying and pasting the file link from your browser into the email, except it's a lot quicker and easier, and the link is nicely formatted. It does not automatically grant the recipient access to the file, and does not in any way change the permissions set in OneDrive for Business or SharePoint Online. 
WHAT'S NEXT: