The Qorus Add-in for Outlook supports attaching files, including multiple files at once, and inserting file links into emails in Outlook.
In this article, we'll explain how to:
1. Attach one or more files
From the search results pane, click on the document and navigate to the 'More' button. From here you will be presented with a drop down featuring the 'Attach' option: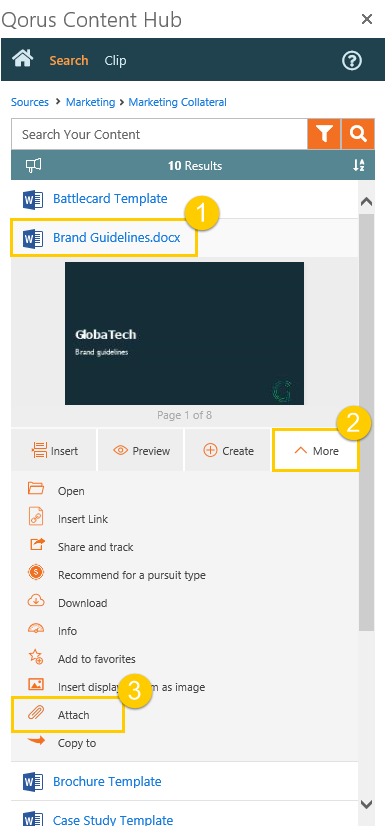 When you've selected the file(s) you need, click on 'Original' to attach the files in their original format, or 'PDF' to have Qorus first convert them to PDF and then attach them to your email, the clear option will clear your selection of attached files. Note that the attach icon greys out so you can see which files have been selected as attachments: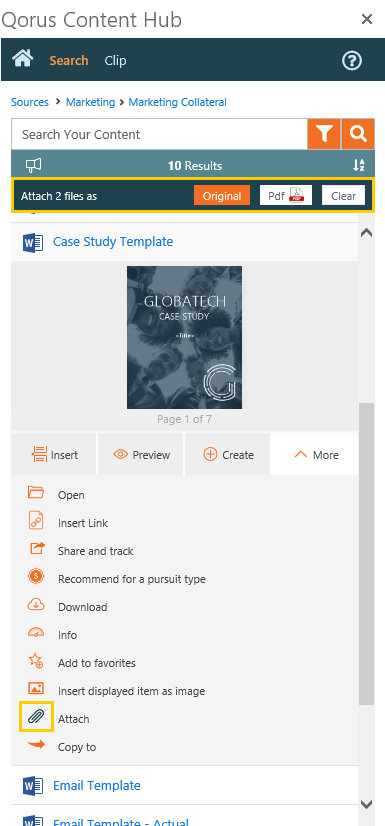 2. Insert a link to a file in an email
In the Search pane, click on a the name of a file to view more information about it, and see the content actions available for that file.
Click on the 'More' drop down menu, and then on 'Insert Link':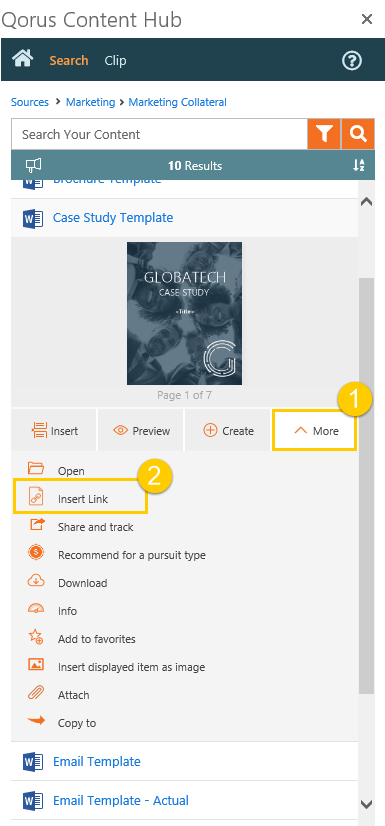 Please note:

When you insert a link using Qorus, this is the same as copying the link to the file from your browser and pasting it into your email. It does not grant the email recipient permissions to access the file.

It's always a good idea to make sure that the recipient you're sending this to already has access to it in SharePoint Online, OneDrive for Business or Microsoft Teams.