You can open any file you locate with the Qorus Add-ins, and provided you have the right file permissions to do so, you can also edit files once you've opened them. 
Here are the steps:
Locate the content you need
Click on the file name to open it
1. LOCATE THE CONTENT YOU NEED
First things first, you'll need to either run a search to find the file you're after, or use your favorites to locate it. Once you have it, click on the file name to see more information, and reveal a series of actions you can perform with that particular file.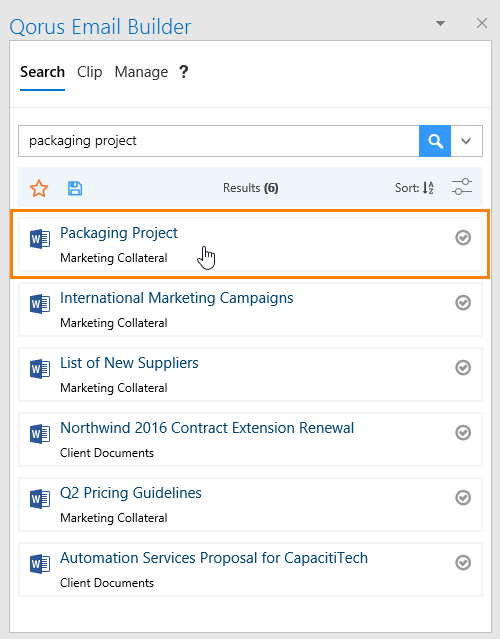 2. CLICK ON THE FILE NAME TO OPEN IT
The blue text visible immediately below the file title and location, is a hyperlinked file name. Click on it to open the file natively on your desktop. Provided you have the right permissions to do so, you can edit the file and save your changes to the cloud.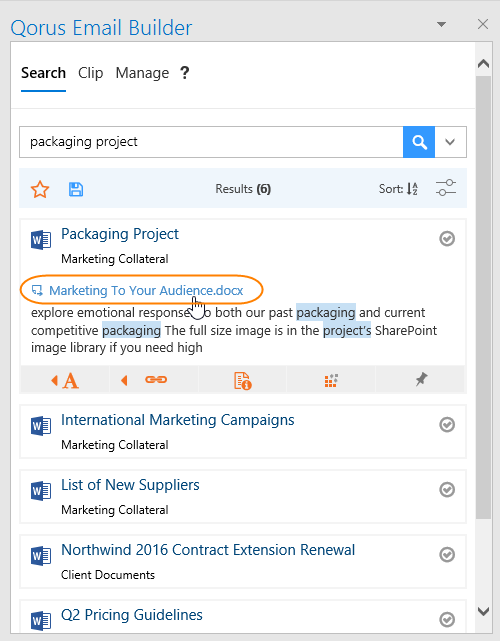 WHAT'S NEXT: