This applies to:

Available with the following QorusDocs Editions:

Enterprise

Premium

Essential

Free
| | | |
| --- | --- | --- |
| Summary: Learn how to unlock the full Help Center and access private articles on QorusDocs releases, features, and troubleshooting. | | |
---
The QorusDocs Help Center is your technical index on all the inner workings of the QorusDocs software.
This includes:
Executing on product functionality
Troubleshooting tips & tricks
Announcements on the latest releases and more!
This article discusses the on-demand Help Center, how to unlock all articles, and the topics we cover. If you are in need of support, please contact us at helpcenter@qorusdocs.com.
How to Access the Full Help Center
The Help Center has a combination of articles that are available to the public and solely to QorusDocs licensed users. You can log-in to the Help Center, and unlock all articles, directly from the QorusDocs software.
From the QorusDocs Hub or Add-ins, click the "?" button in the top-right corner:
Online Hub:


Add-in: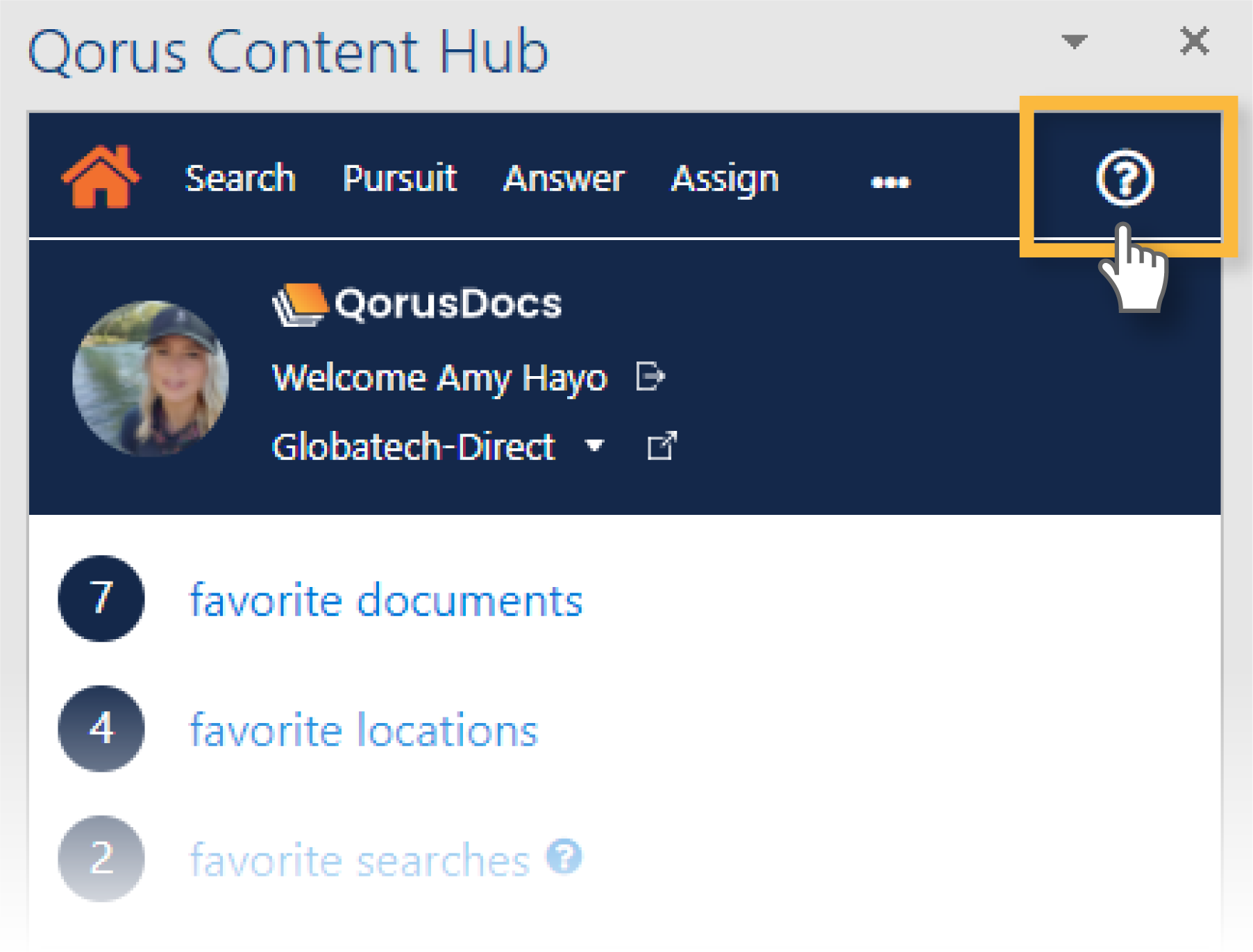 You will be presented with the following Help Window. Click on the Help Center link to access the full Help Center.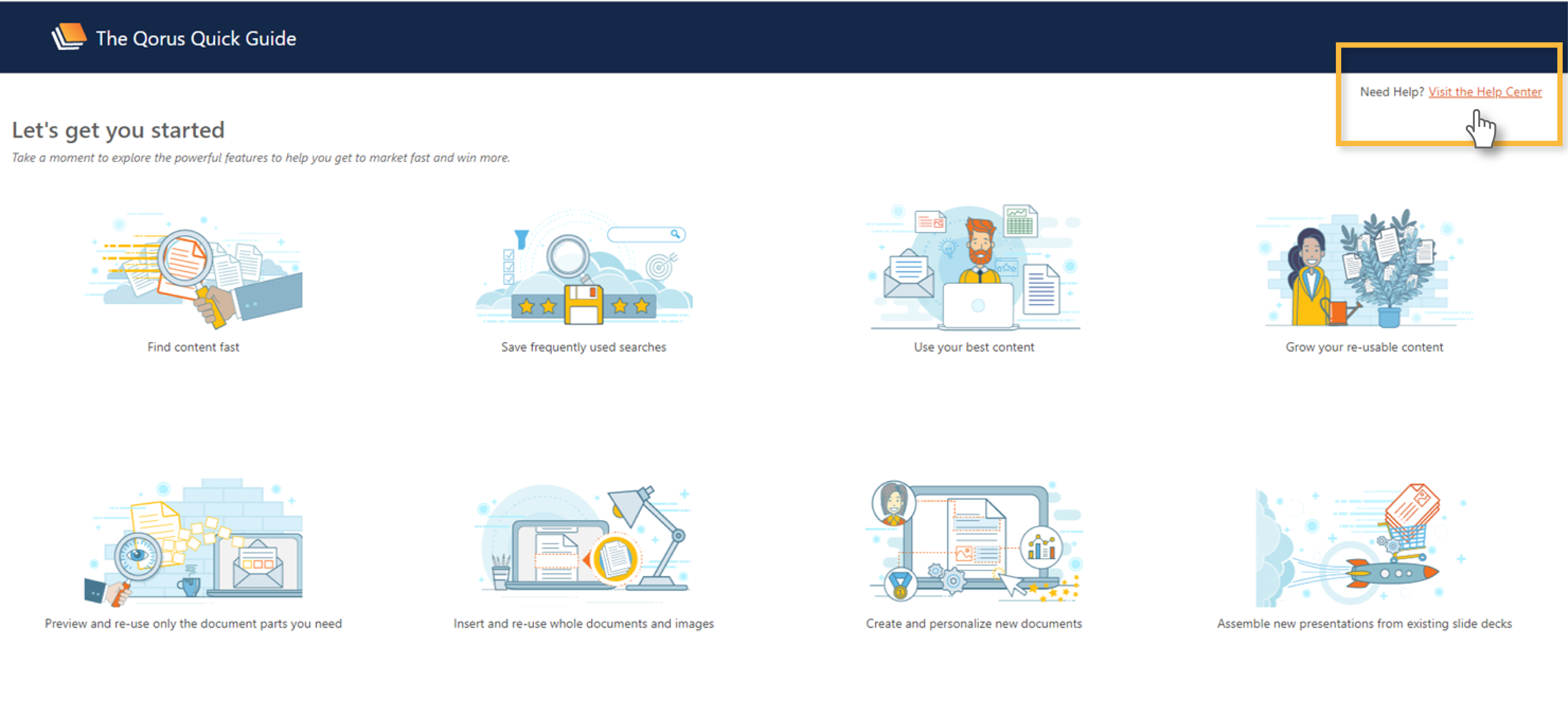 Once you are logged into the Help Center within your active browser, any Help Center link you click on within the site (or another resource), will direct you to the article. You must have the QorusDocs Help Center, powered by Zendesk, open in the same browser you are copying or clicking a Help Center link from.
Alternative Zendesk Access:
If you are not logged into your QorusDocs Hub or Add-in and you click on a locked Help Center article link, you will be presented with the following Zendesk page. Please log-in to the Help Center via the directions above, and then re-try your article link.
Otherwise, you can request a direct Zendesk log-in via our Support team.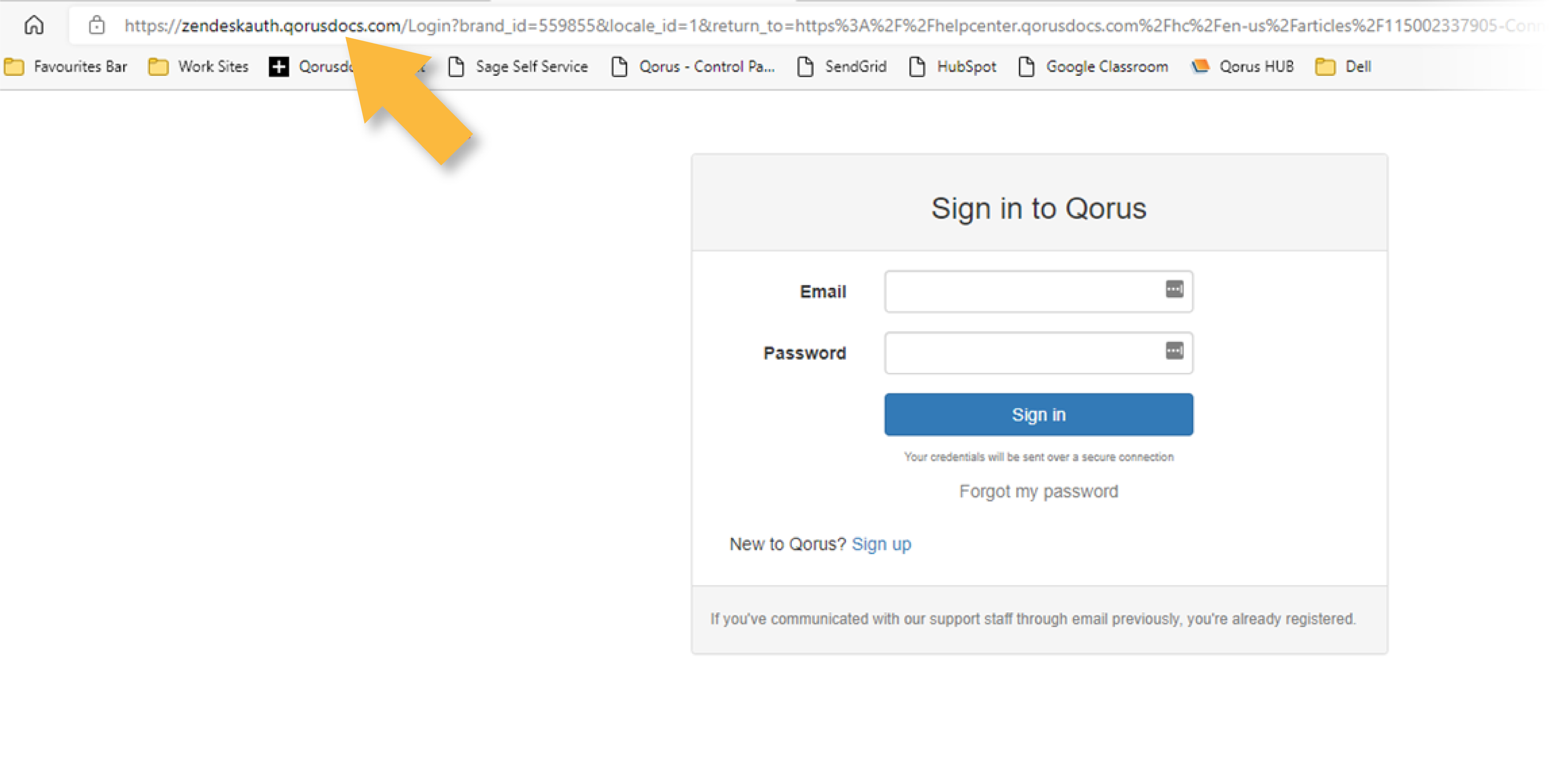 Select sign up to log a ticket with QorusDocs Support, to provide you direct access. Once your email address is authorized, you'll be able to set a password directly with Zendesk, and can use these details to log directly into the Help Center.
Please note these alternative steps are not SSO and requires you to maintain Zendesk login credentials.
Available Help Center Collections
Our Product, Implementation, Customer Success, and Support teams are continuously adding and updating our Help Center articles - to ensure you're getting the most up-to-date information.
All articles are provided in text format with supporting images, GIFs, and/or downloadable materials.

Here are the article collections available to you:
Launch Guide: Everything you need for getting started on QorusDocs, including technical requirements, installation how-to's, and what to expect during implementation
Action Your Content: How to find, browse, discover, and use your best content and templates
Streamline Collaboration: How to collaborate and use QorusDocs Auto Answer AI to rapidly get to draft
Template Designer Guide: Learn how to automate your Word and PowerPoint templates for smart, fast, and accurate personalization
Admin Guide: How to manage users, content sources, preferences, and your QorusDocs instance
Troubleshooting: Solve common issues, tips from experts, and how to contact our friendly support
Announcements: Learn about the latest QorusDocs features and improvements
Lastly, you'll see links to the QorusDocs Academy and submitting a ticket to the QorusDocs Support Team.