Qorus lets you share files by using the Share & Track function. When you locate the content that you want to share click on the 'Share and Track' button that you can find under the ellipsis.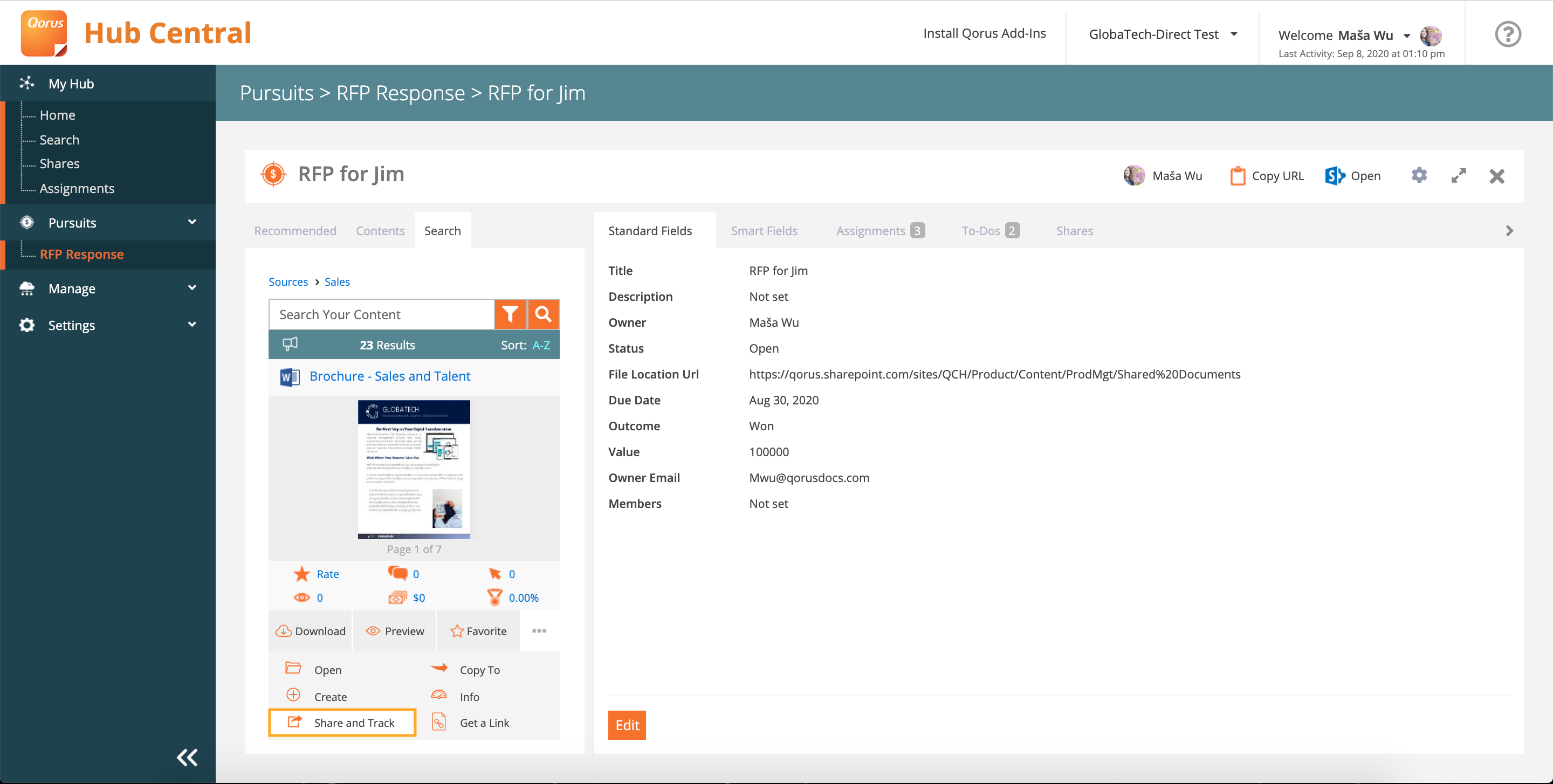 In the modal that pops up you have the option to share your file in the context of a Pursuit. To select a Pursuit can use the dropdown (1) that displays your ten most recently used Pursuits.
If you are not able to locate the Pursuit you are looking for click on the 'Search for Pursuit' button (2).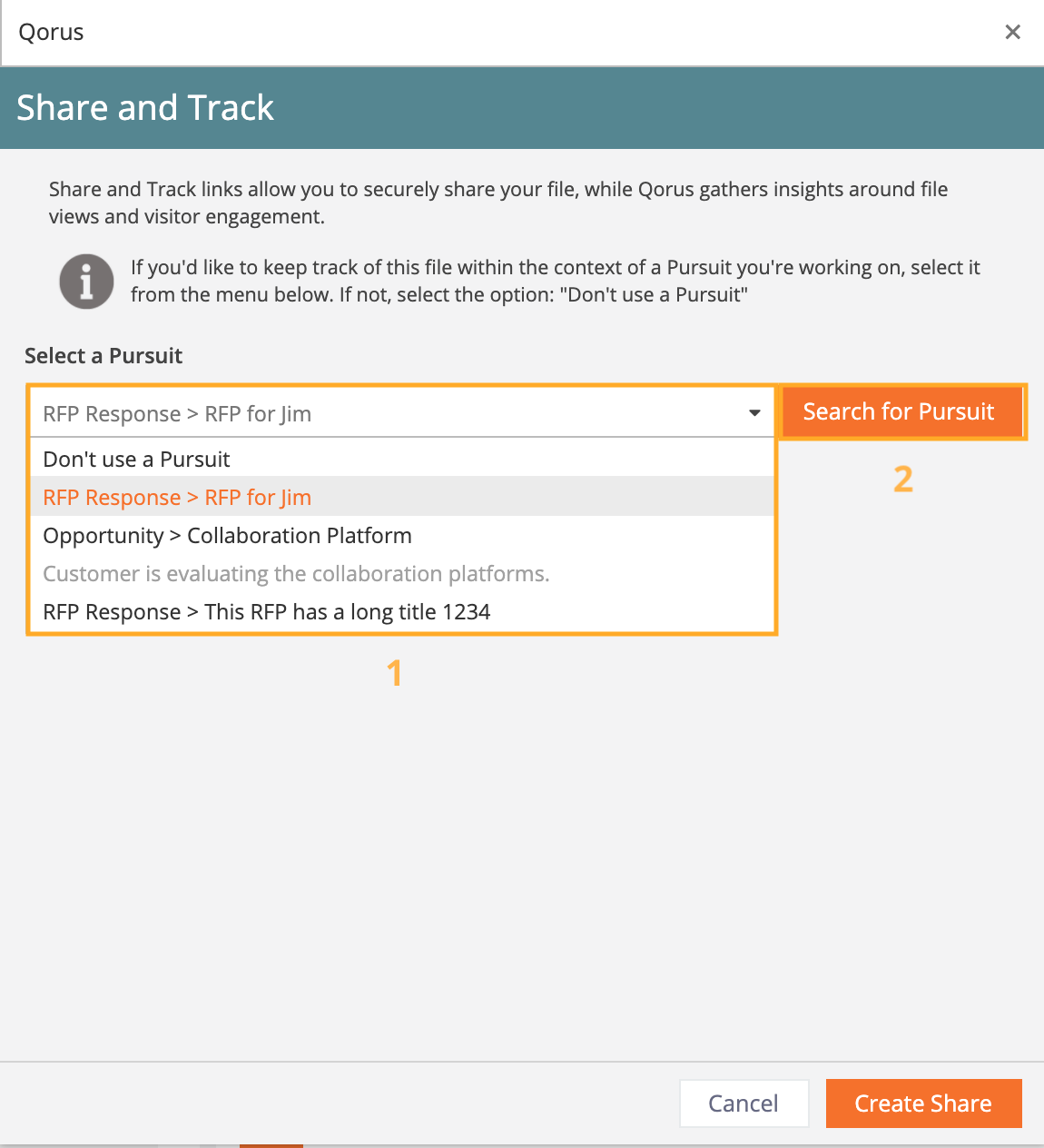 After clicking on the 'Search for Pursuit' button the new window opens. Here you can use the search box (1) to type in any Pursuit title to locate the Pursuit. You can also narrow down your search by first selecting one of the Pursuit Types from the list displayed below (2).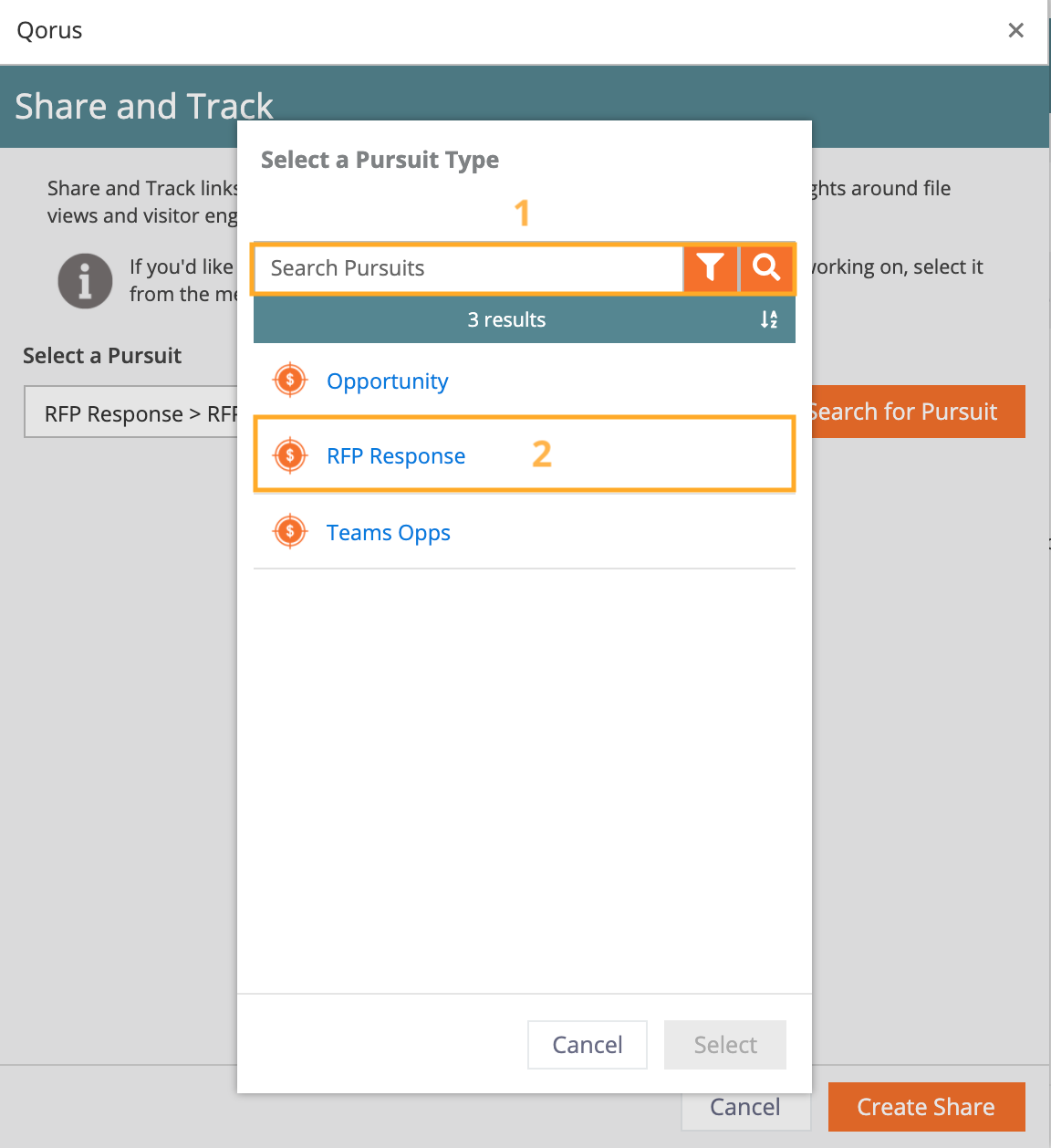 If you navigated into a Pursuit Type you will be able to see the list of Pursuit created under this type. If needed, you can always navigate back to My Pursuits screen with the list of Pursuit types by clicking on the breadcrumb link above the search bar. Clicking on the Pursuit title (1) will expand the tile and provide you with additional information about the Pursuit. To select the Pursuit click on the circle that adds the checkmark next to that Pursuit (2). Press 'Select' button (3) at the bottom of the window to confirm your selection.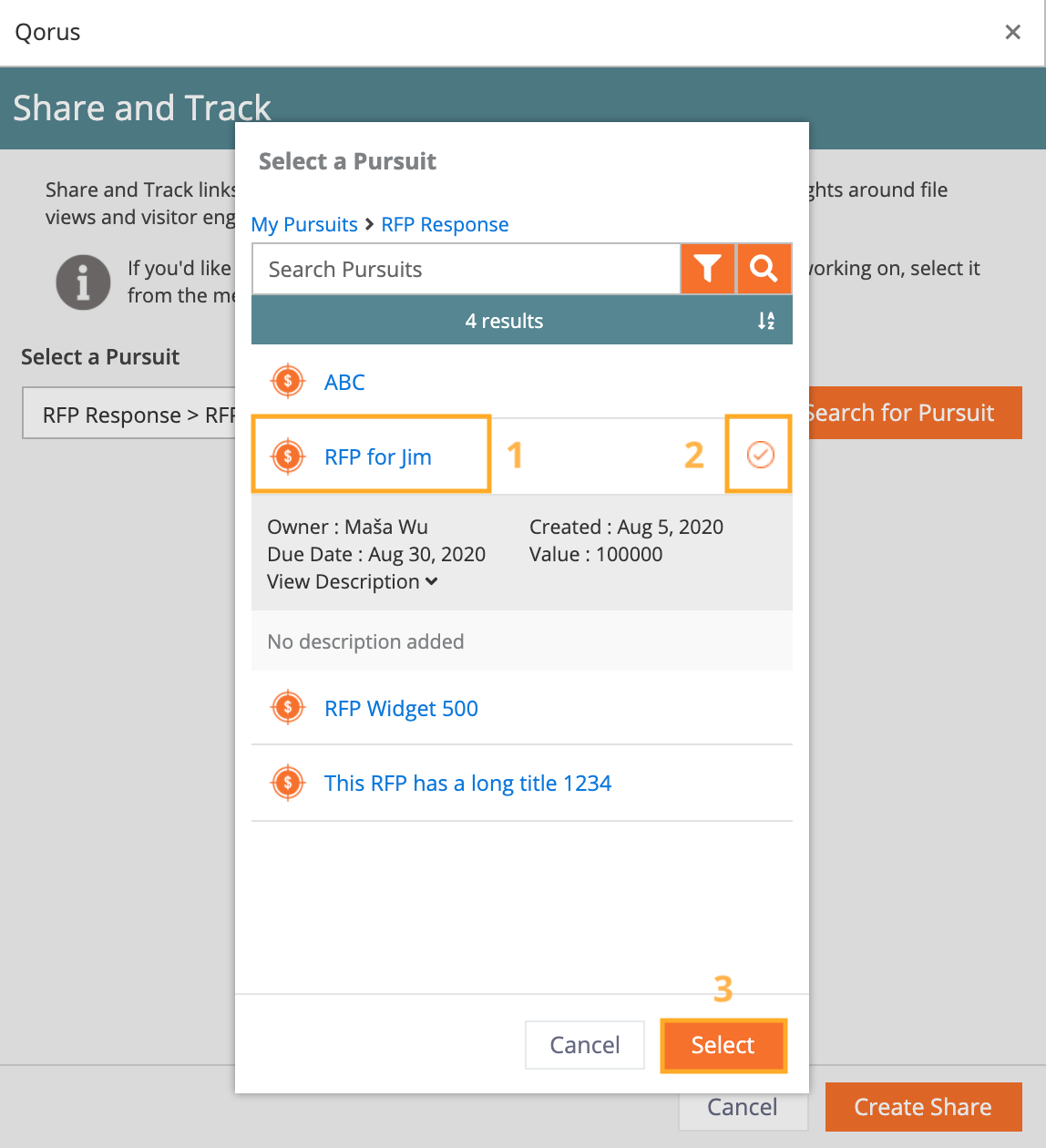 Once you have selected the desired Pursuit click the 'Create Share' button at the bottom right.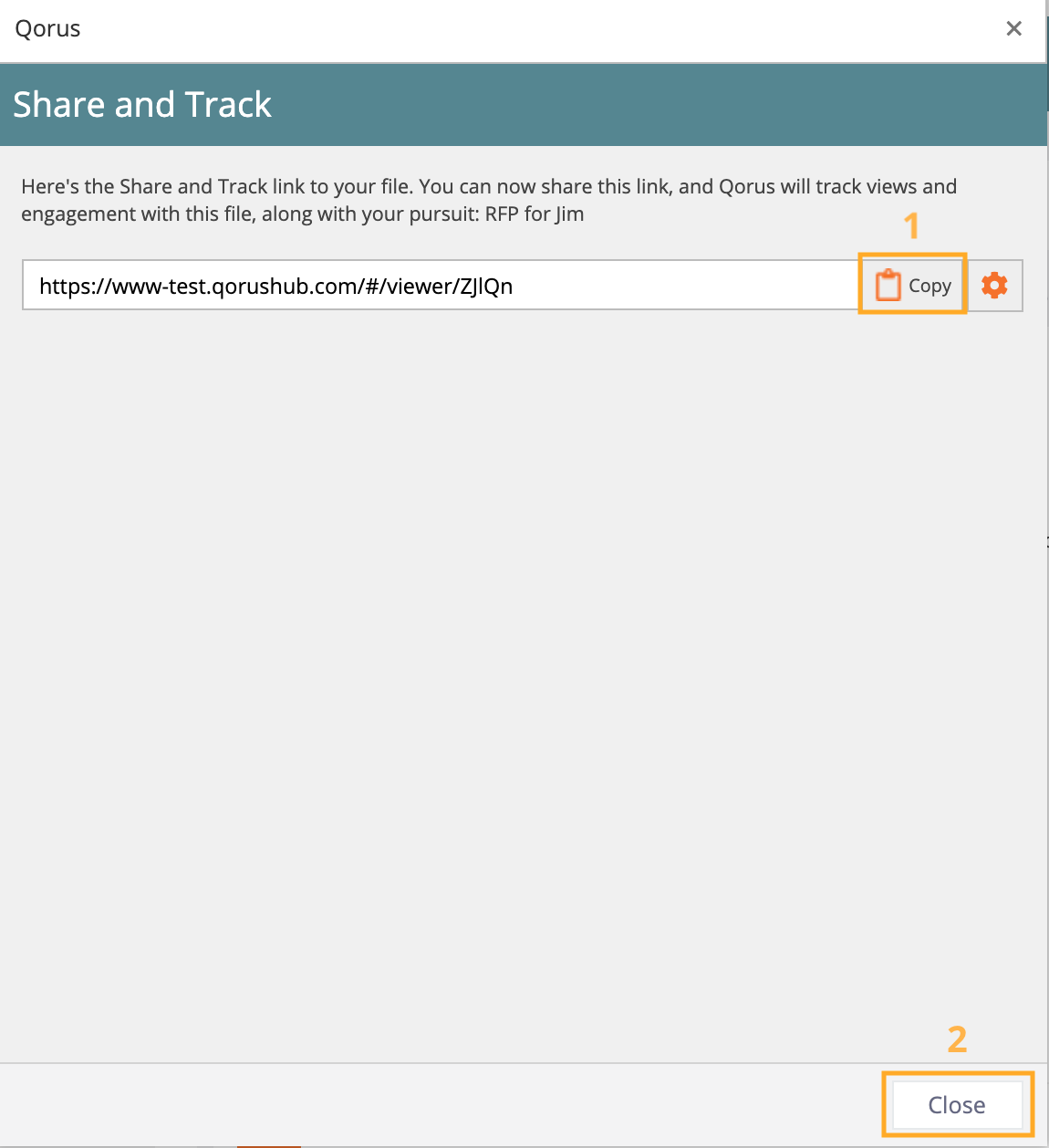 You can now copy the link (1) and share it with your customers and close (2) out of the Share and Track setup.
You should be able to view all the Shares associated with the Pursuit under the Share tab in Pursuit workspace