This applies to:

 

 

 

 

 

Available with the following QorusDocs Editions:

Enterprise

Premium

Essential

Free
Share and Track allows you to create tracked sharing links to your most valuable sales and business development documents, that you can send to people outside your organization, like clients and partners. 
When QorusDocs Share & Track links are clicked, an online document viewer is launched in the web browser, allowing recipients to view the file you've shared with them - and all while QorusDocs keeps track of how they are engaging with the file, in terms of views, readership, and downloads. 
You can use Share and Track to share Word docs, PowerPoint presentations, and PDF files.
Here we will explain how to create a tracked sharing link from within QorusDocs Hub.The steps are exactly the same in the QorusDocs Add-ins for Outlook, Word, PowerPoint, and Excel.
1. Locate the file you want to Share and Track
If you'd like to Share and Track a file that you have recently used, frequently used or that you have saved to your favorites, use one of the 'Home' pane shortcuts to easily and quickly get to it. Alternatively, you can use the 'Search' pane to search for it or to browse through your folders until you've located it. 
2.  Generate a secure tracked sharing link
Click on the name of the file, then on the 'more' menu (the three dots) and then on 'Share and Track'.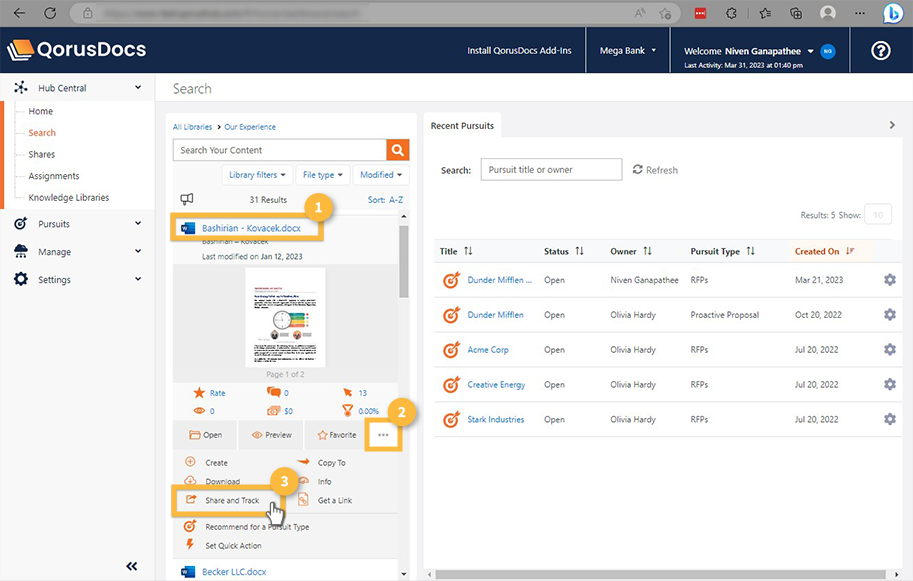 Clicking on 'Share and Track' will bring up the following pop-up window, where you can specify whether you'd like to associate the Share and Track link you're creating with a Pursuit or not.
If you choose to associate it with a Pursuit, then you'll be able to see Share and Track analytics for that file within that Pursuit's workspace.
When you're ready, click on 'Create Share':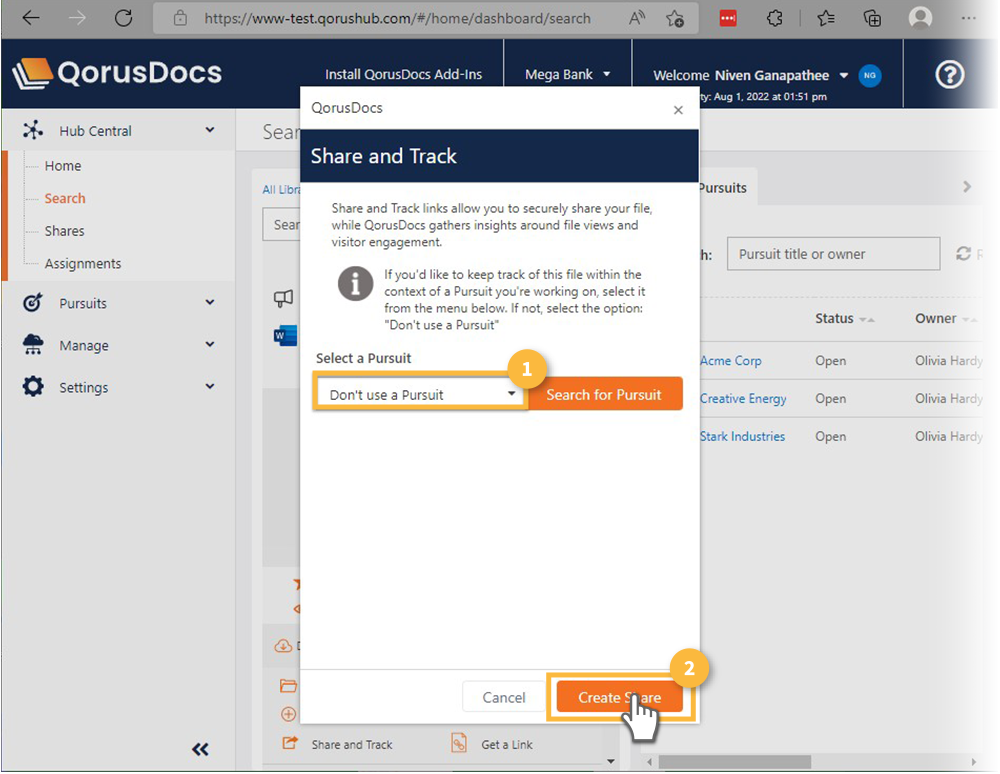 Next, the Share and Track link for the file will be displayed on screen, allowing you to copy it and paste in an email, a proposal, marketing material, or even on your website if the file is intended for a broader audience: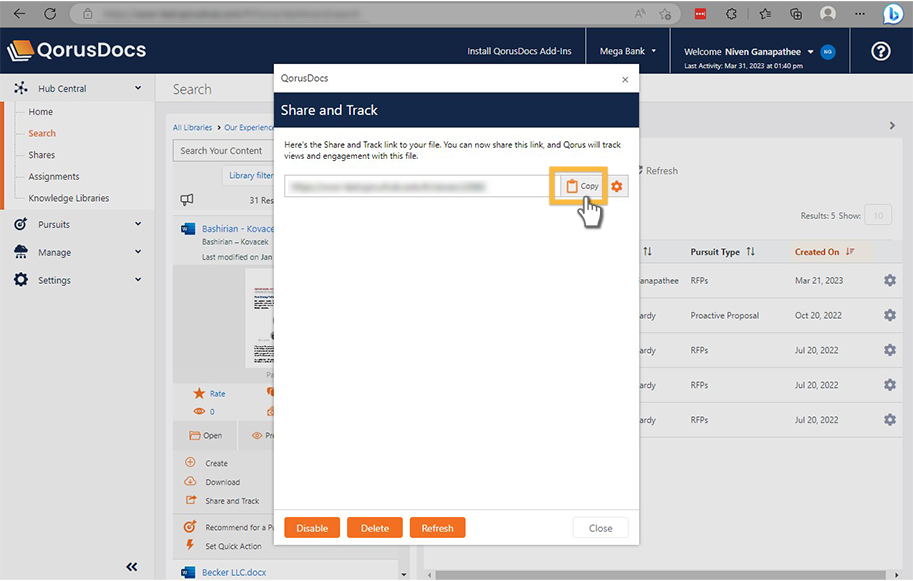 Optionally, you can edit the Share and Track default settings, by clicking on the cog or gear icon: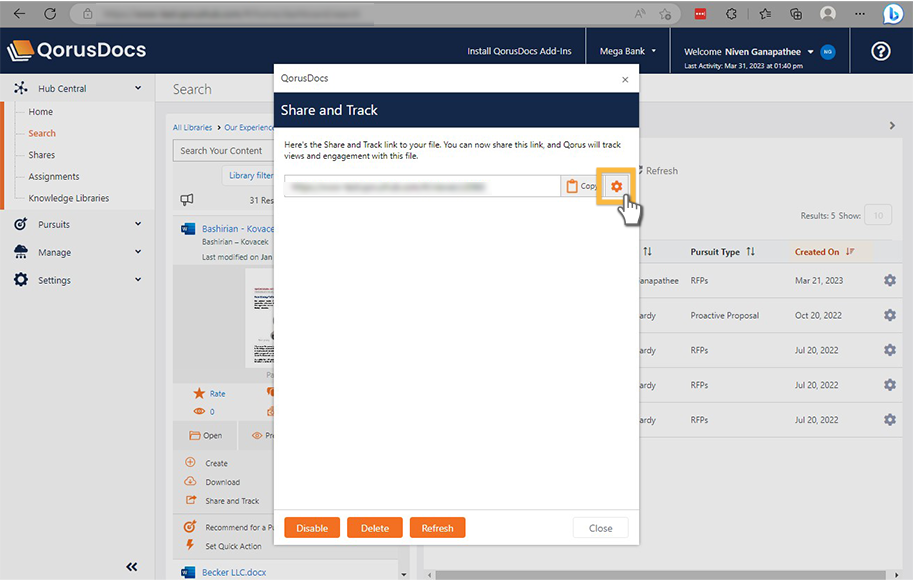 Here are the settings you can configure for your Share and Track link: