This applies to:

 

 

 

 

 

Available with the following QorusDocs Editions:

Enterprise

Premium

Essential

Free
QorusDocs provides powerful search capabilities to help you locate the content you need fast. You can get to the content you need even faster though, with Favorites.
Favorites are shortcuts you can configure to put your frequently used documents, locations, and searches, at your fingertips.
In this article, we'll explain how to add documents, searches and locations to your favorites:
1. How to access your Favorites
When you log in to QorusDocs, whether you're in Hub Central in your browser or in any of the QorusDocs Add-ins for Microsoft Office, the 'Home' pane is the first place you'll land, and that's where you'll find your favorites.
Otherwise, in your browser, click on 'Home' in the left nav under 'Hub Central' to bring it up on your screen: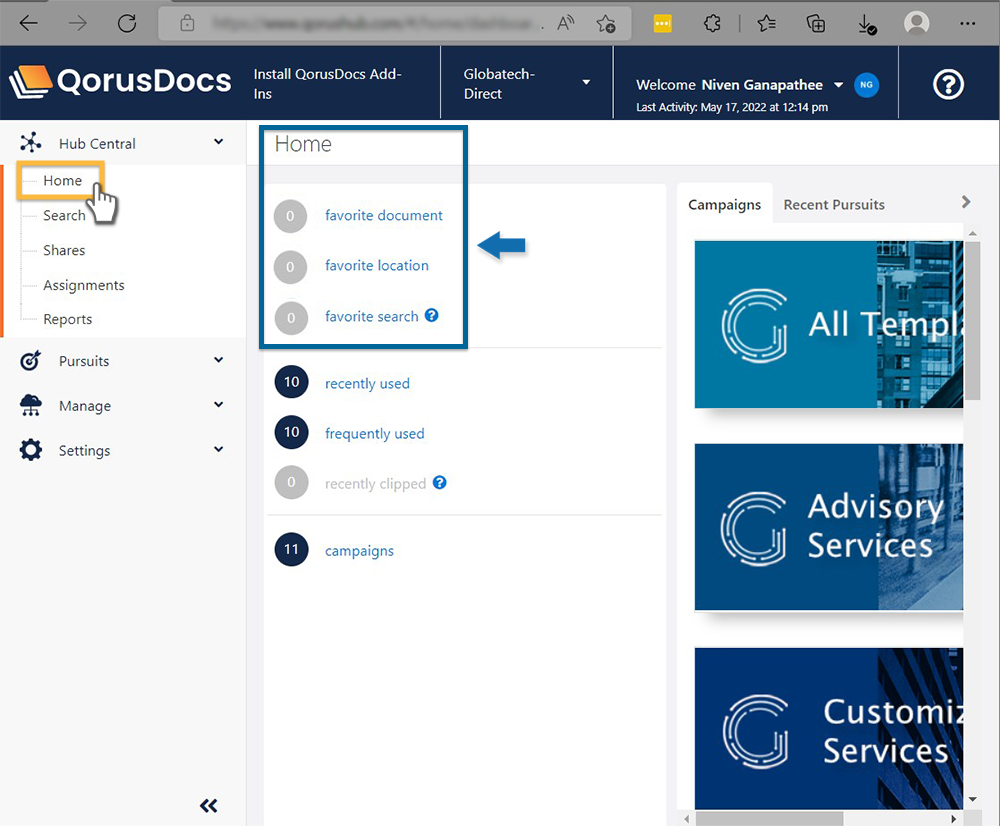 Or if you're in Microsoft Office, click on 'Home' in the top nav in the QorusDocs Add-in: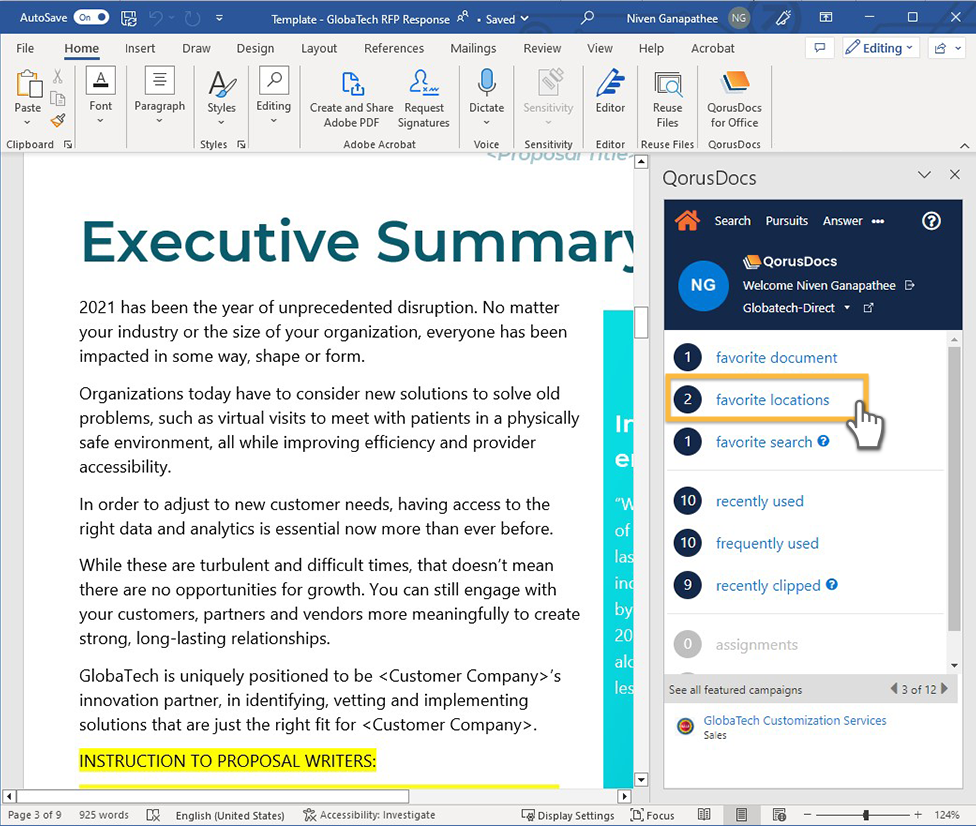 Clicking on 'Favorite documents' will take you to, well, your favorite documents, so that you don't have to search for them.
Similarly, 'Favorite locations' will take you to a library, folder, subfolder, or Teams channel you've favorited, and 'Favorite searches' will allow you to execute a search without having to type any search terms or select any filters at all.
2. Adding a document to your favorites
To add a document to your Favorites, click on the name of the file that you would like to add, and then on 'Favorite':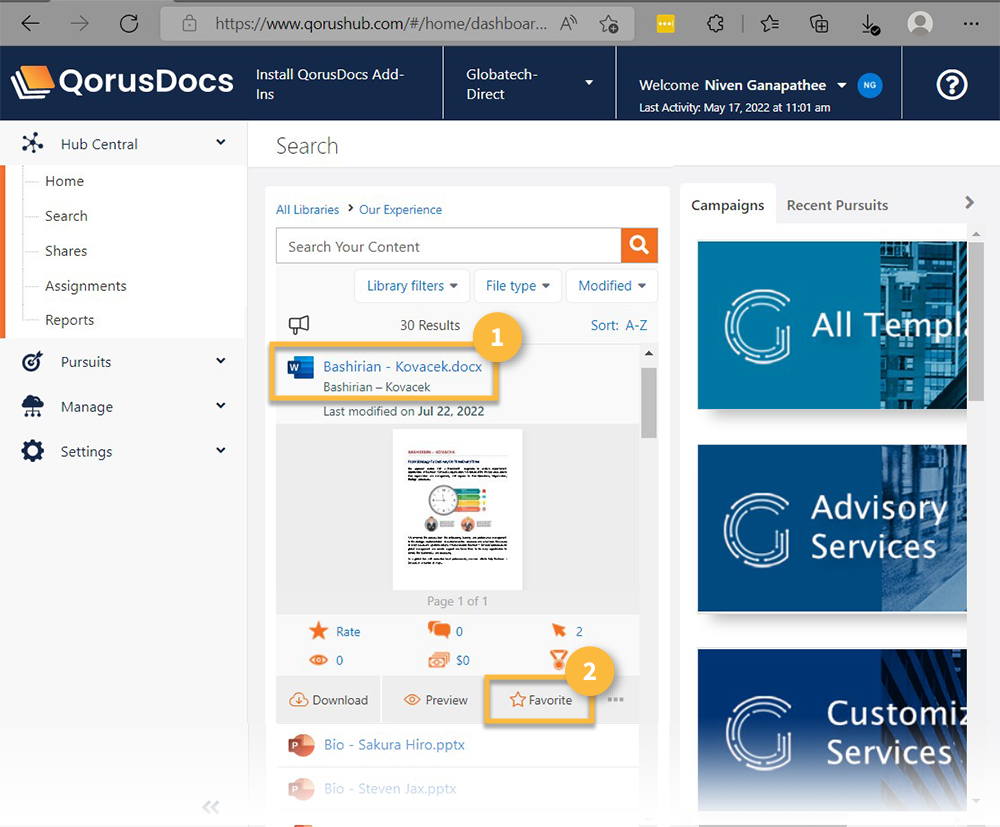 Once you've added a file to your Favorites, you'll see a star icon on the top right of the file icon. This makes it easy to spot your Favorite documents in search results: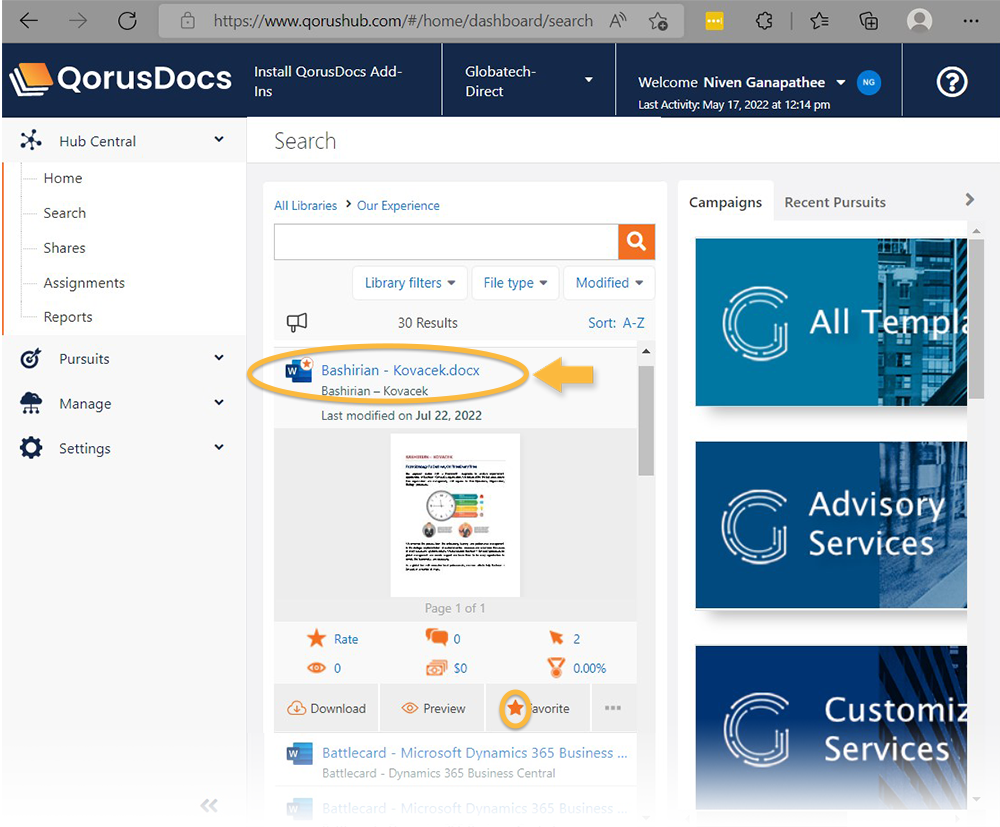 3. Adding a location to your favorites
When you're browsing your connected content in QorusDocs, you can add a library, subfolder, or a Teams channel to your favorites.
To do this, simply hover over the location that you would like to add to your Favorites, and then click on the star icon that appears on the right:
4. Adding a search to your Favorites
After running a search using keywords and/or search filters, you can add it to your favorites so that you can execute this same search in one click, without having to re-enter any search terms or select any filters.
To do this, click on the star icon that appears between the search bar and your search results: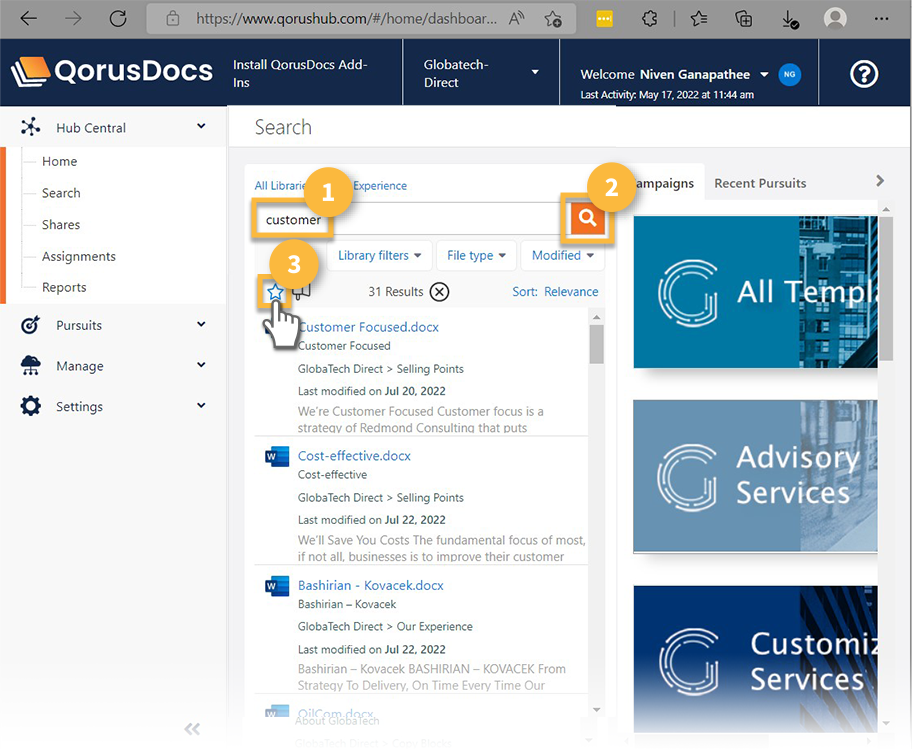 Then, give it a name and optionally a description: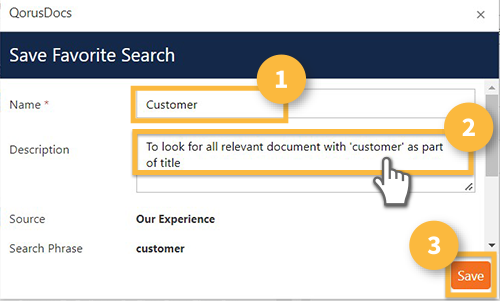 You can then quickly access all your favorites in the Home pane.