This applies to:

 

 

 

 

 

Available with the following QorusDocs Editions:

Enterprise

Premium

Essential

Free
Content Values give you quick and instant insights into how a content item is being used and how well it's performing. Whether you are working in your QorusDocs Add-In or in the Hub Central, your content will display a set of Content Values once you click on the file's name.
In this article, we'll cover the following:
1. The
Content Values ribbon
Default Display
Upon clicking on any document's name in your QorusDocs Add-In or in the Hub Central, a list of Content Values will be displayed in the ribbon, just below the thumbnail image: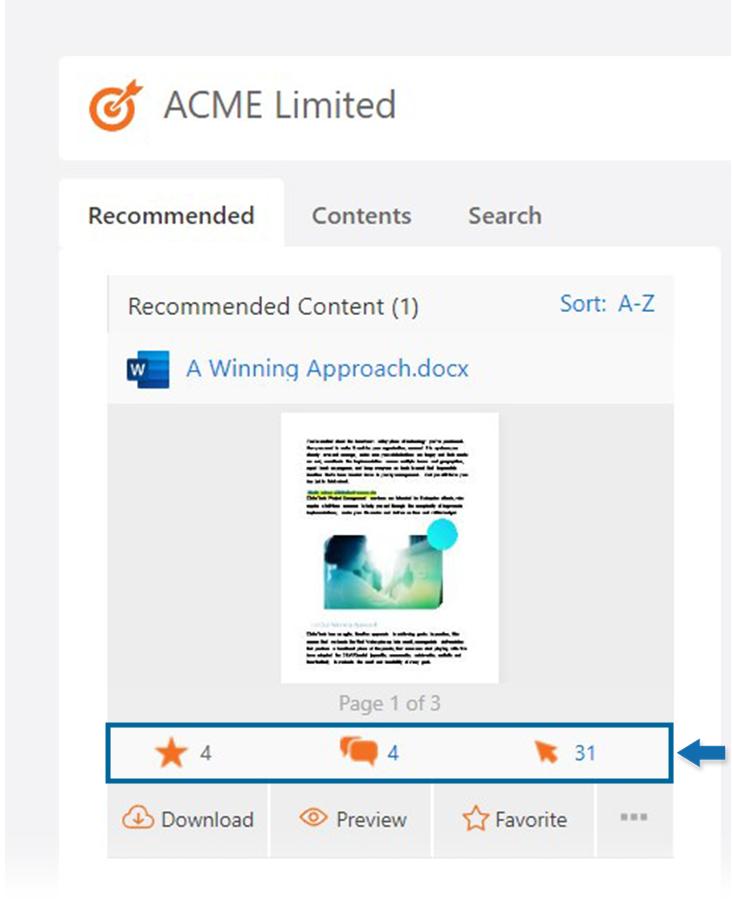 From left to right, these three icons and numbers represent: ratings, comments, and number of times used.
Additional Content Values
If you wish to enable and display more Content Values, go to 'Manage', click on 'Content Sources' in your Hub Central, then click the cog/gear icon, and select 'settings'.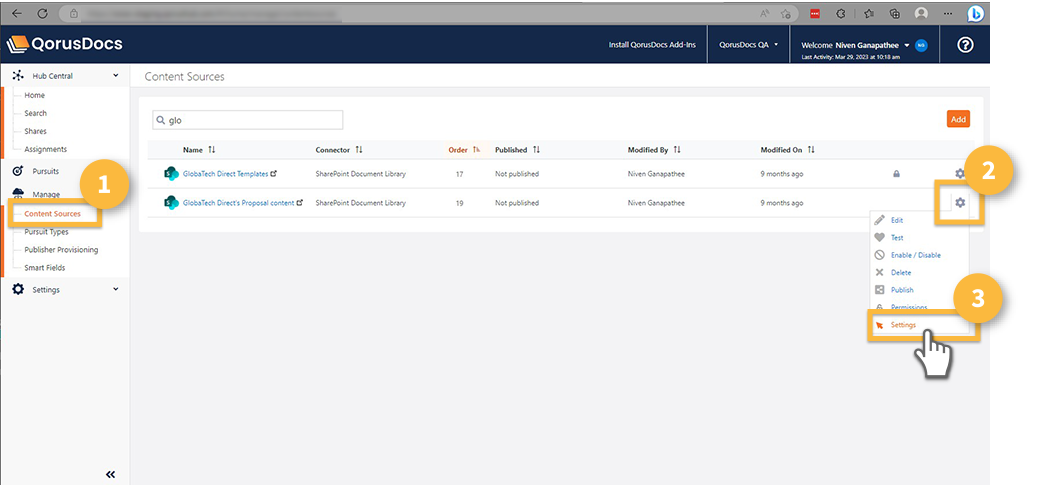 In a new pop-up window, you will be prompted with a list of options. Here, select 'Content values' below 'Display values', then click 'Save'.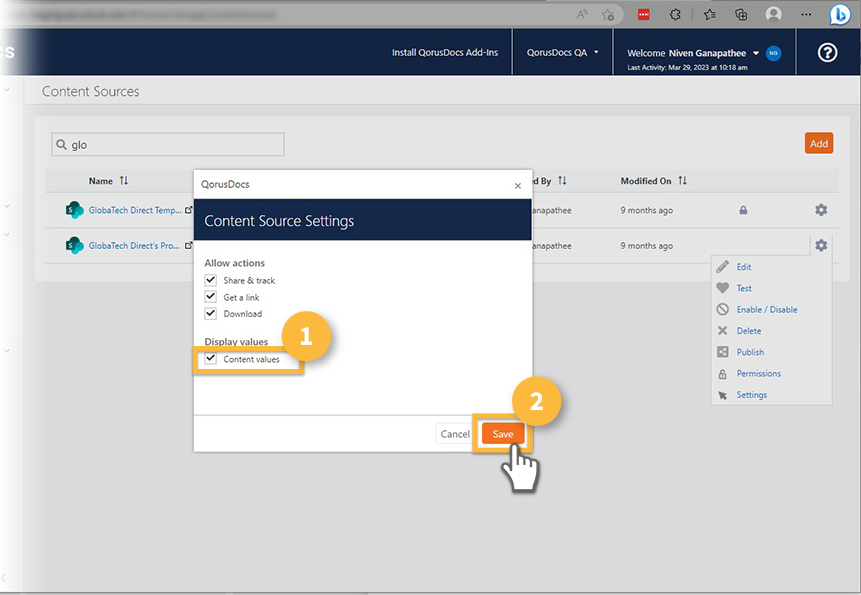 Once this setting has been enabled, the ribbon will be updated with 3 additional Content Values as follows: comments, value, and win rate.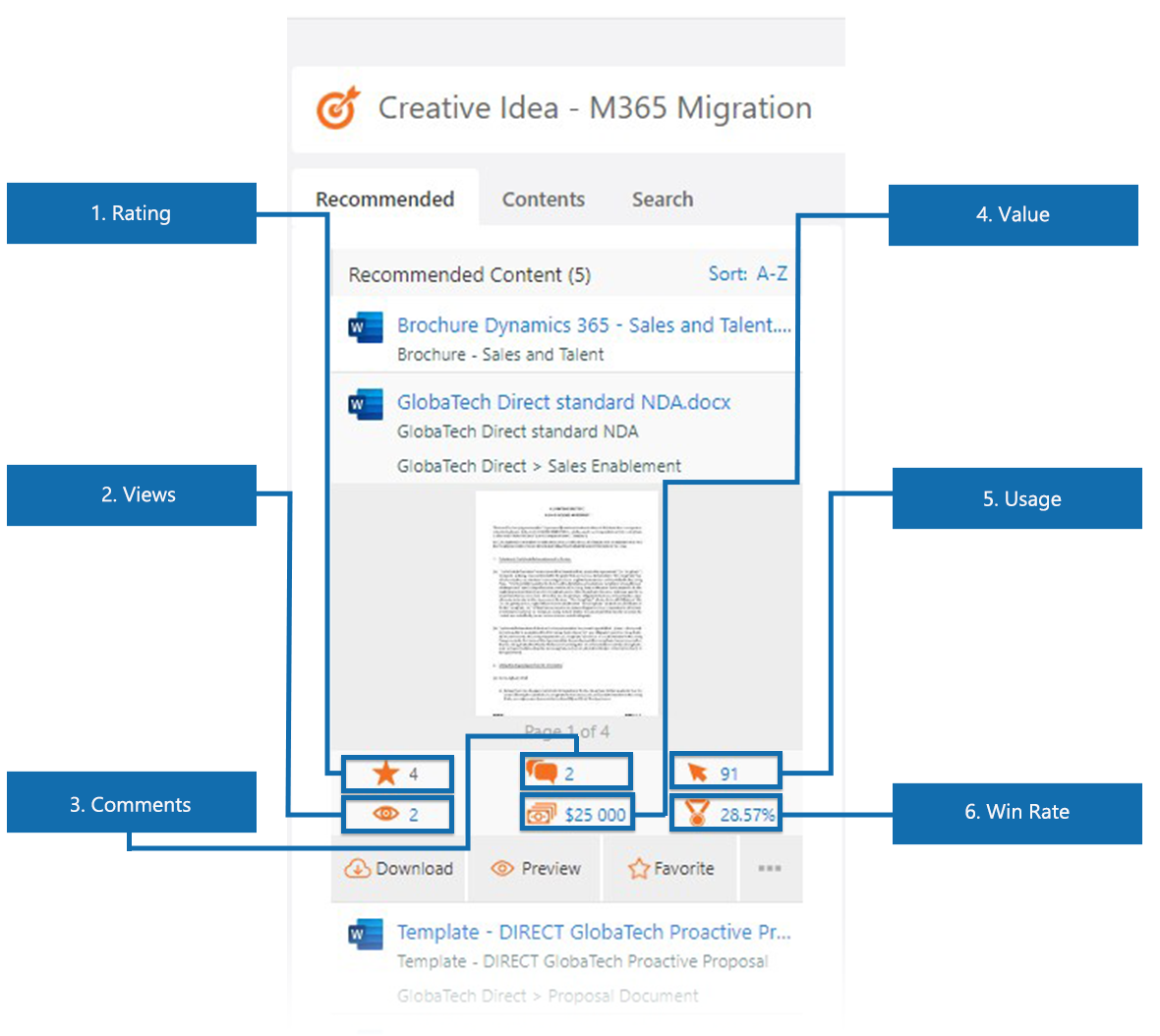 2. Content Values explained
Let's take a closer look at what each of these six values mean.
Rating
The star icon displays the content's rating. The figure, or rating, which appears next to the star icon is the average of all ratings given by users, out of five stars.
When you click on the star icon, you can rate the content on a scale of 1 to 5. The following screen will pop up where you can select the stars (Here, the rating is 3).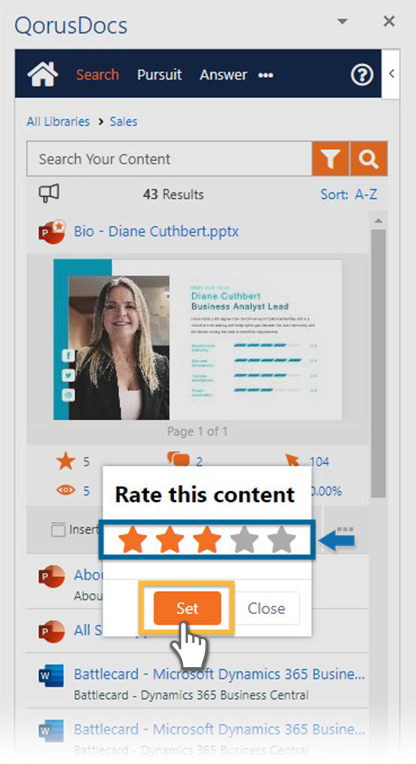 Comments
Clicking on the comments chat bubble icon will open a new pop-up window, where you can view comments by other users as well as post any comments of your own.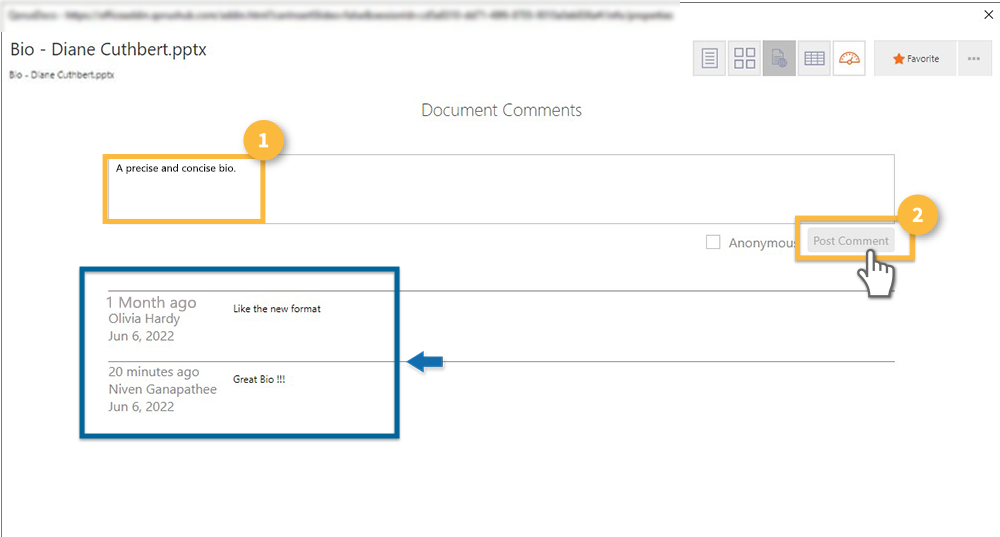 Your comment will then appear in the list of all comments made in this document. For more information on this section click here.
Views
When you click on the eye icon, the following window will be displayed, giving you insights into how many times this document has been viewed when shared with the QorusDocs Share and Track.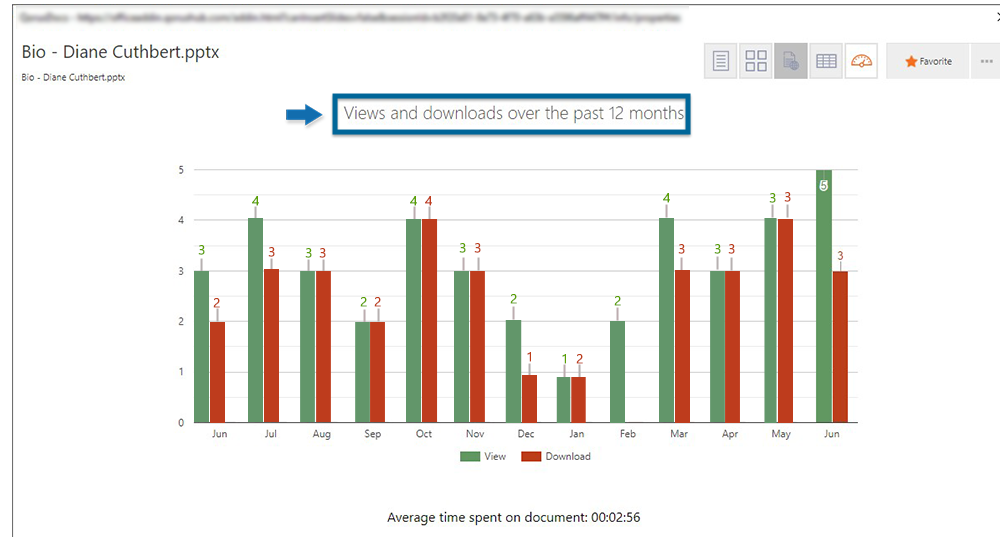 Usage
When you click on the mouse cursor icon, the following pop-up window will be displayed, giving insights into how the content has been used (opened, downloaded, inserted, etc.) over time.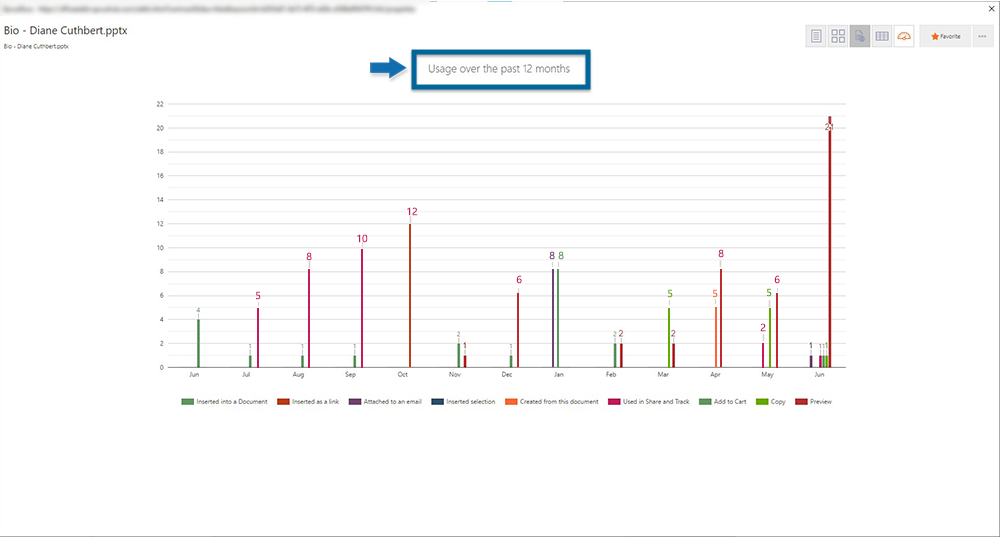 Win Rate and Value
QorusDocs keeps track of the outcome of Pursuits where a piece of content was used, so you can easily identify your most valuable content that is helping you win deals.
Win Rate is calculated as the percentage of Pursuits with an outcome of 'Closed Won' in relation to the total number of Pursuits where the content was used.
Value is calculated as the sum total of the dollar value of all the Pursuits where this content was used and where the Pursuit had an outcome of 'Closed Won'.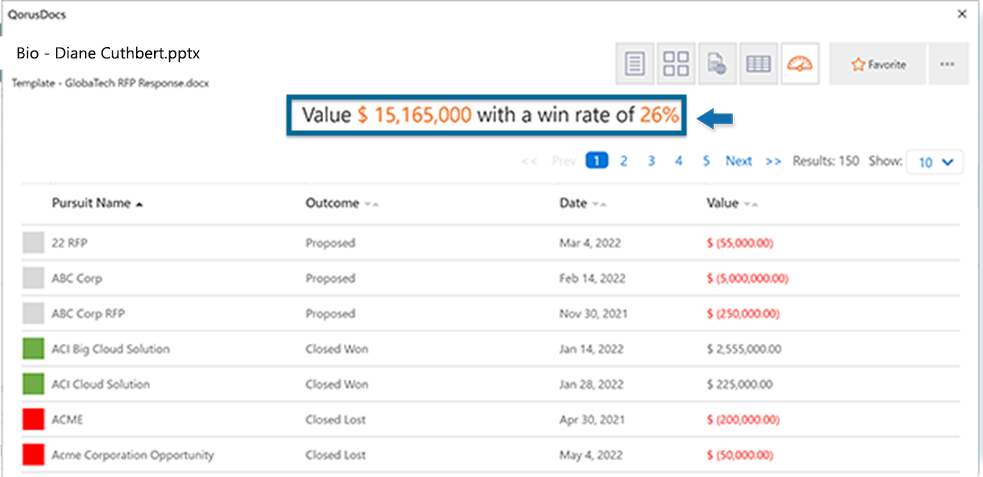 Please note: 
It can take up to five minutes for the latest data to be reflected in the Content Values ribbon, as QorusDocs performs calculations across your files. If you're not seeing the results you expected, try again after waiting a few minutes.