This applies to:

Available with the following QorusDocs Editions:

Enterprise

Premium

Essential

Free
The Auto Answer service requires you (or any QorusDocs Admin user) to synchronize the Content Source in QorusDocs Hub, with the AI-driven knowledge base used to analyze and match questions to answers.
If the Auto Answer needs to be synchronized, users will receive the following error: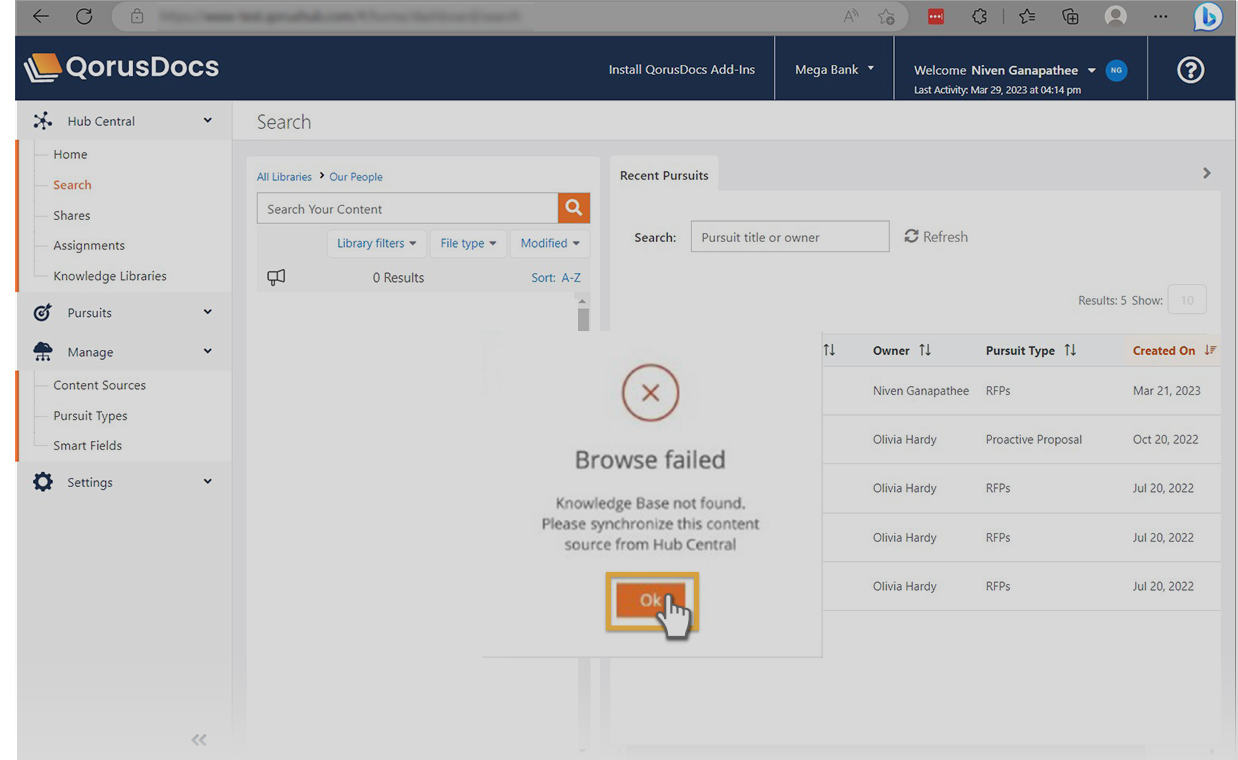 To fix this, login to Hub Central and go to Manage > Content Sources, and click on the cog next to the Auto Answer content source and select 'Change Management'.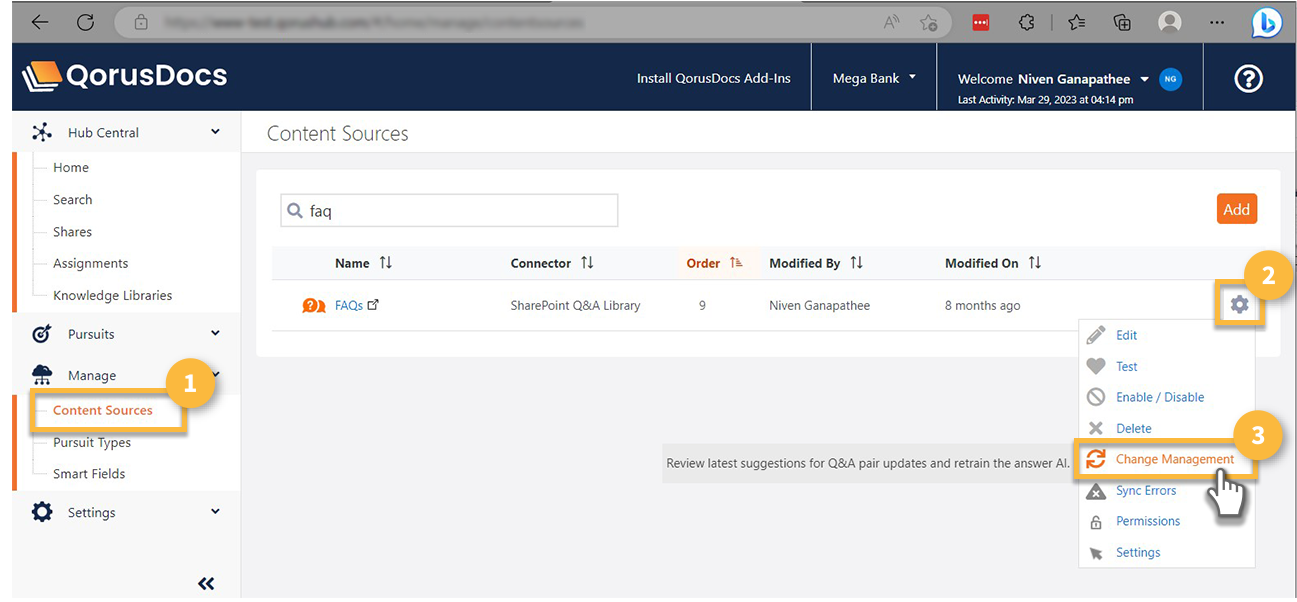 Then on the next screen, click on 'Retrain Answer AI'. Depending on the size of your Q&A library, it could take a few minutes. You will receive a toaster notification once the retraining is completed.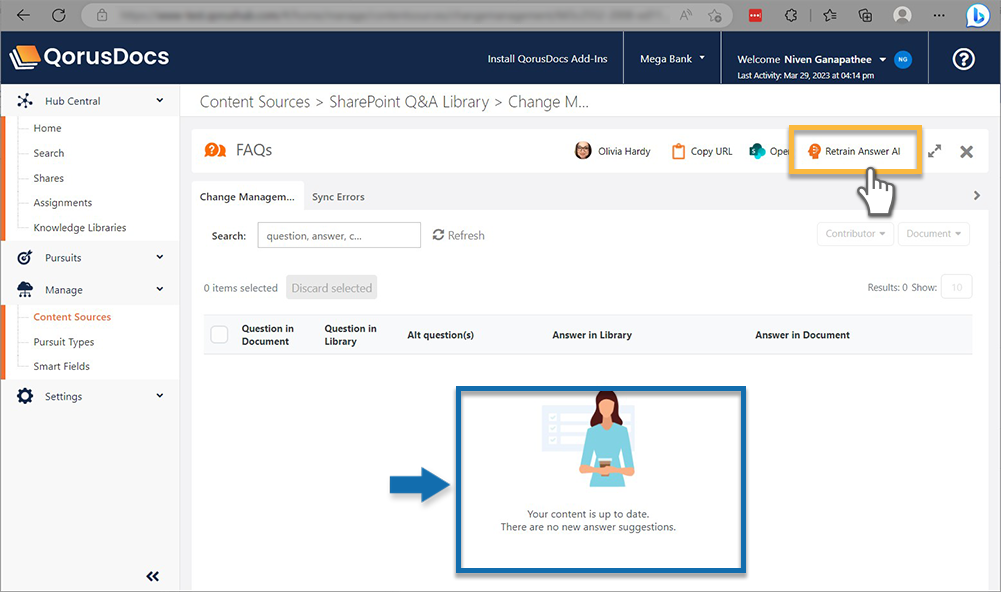 On hover over the 'Retrain Answer AI' button you can see the date when the library was last synchronized with the Q&A cognitive service.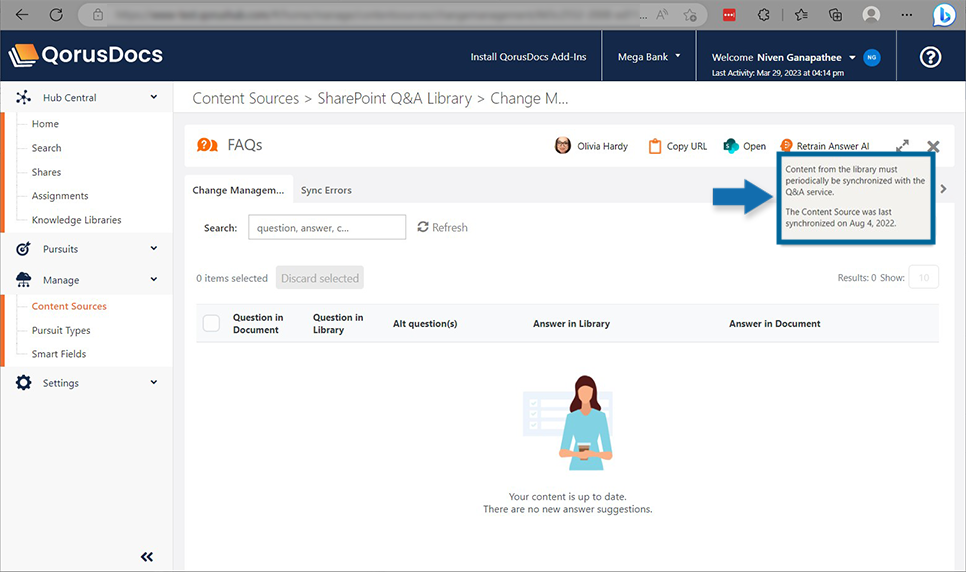 Click here for tips on troubleshooting AI training problems.