This applies to:

 

 

 

 

 

Available with the following QorusDocs Editions:

Enterprise

Premium

Essential

Free
If you belong to the QorusDocs Admin user role, then you can connect Microsoft Teams to QorusDocs in under five minutes.
With the Microsoft Teams integration enabled, users will be able to access and use content stored in the Teams channels they belong to. They will also be able to create and save new documents and presentations to the Teams channels where they have permissions to do so.
Microsoft Teams is a great place to collaborate around Pursuits. 
In this article we will explain how to: 
1. Add the Teams content source to your QorusDocs Content Hub
First, you'll need to login to QorusDocs Hub. When you're there, click on 'Content Sources' in the left nav (under Manage), and then on 'Add' and on 'Microsoft Teams':
QorusDocs will connect to your Microsoft Teams and once it's been successfully added, you'll see this message: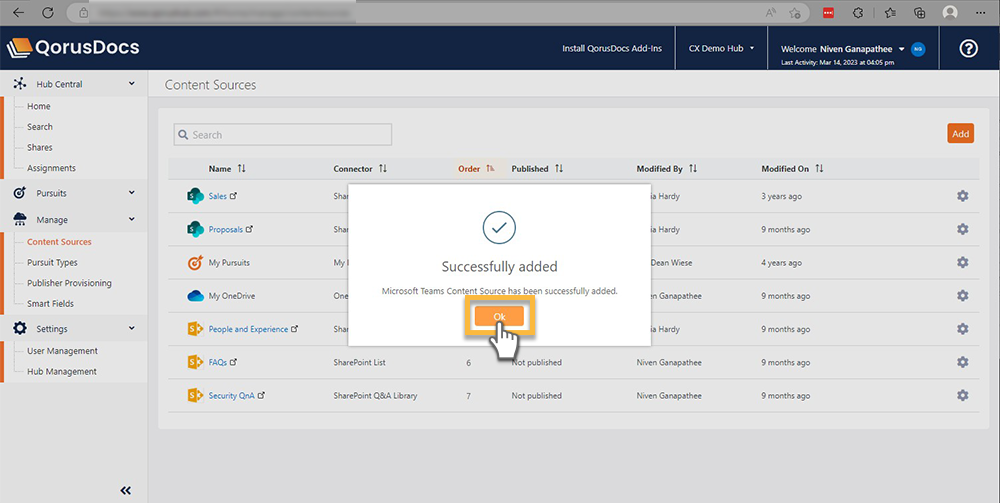 2. Sign into Microsoft Teams while you're in QorusDocs
The next step is to sign into Microsoft Teams.
Go to the Search pane in any one of the QorusDocs Add-ins, or to the 'Search' in Hub Central, where you'll see the newly added Microsoft Teams in your list of content sources, and click on the lock icon: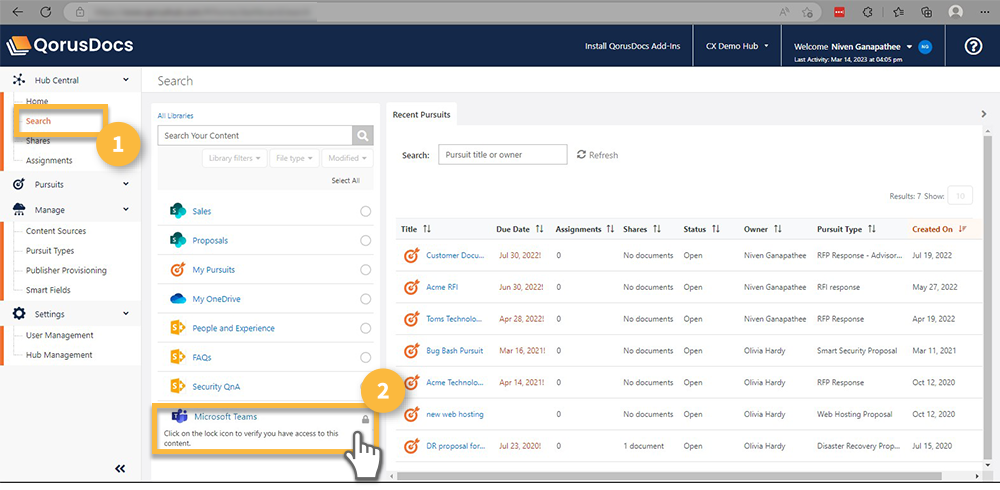 Next, sign into Microsoft Teams using your Microsoft 365 username and password: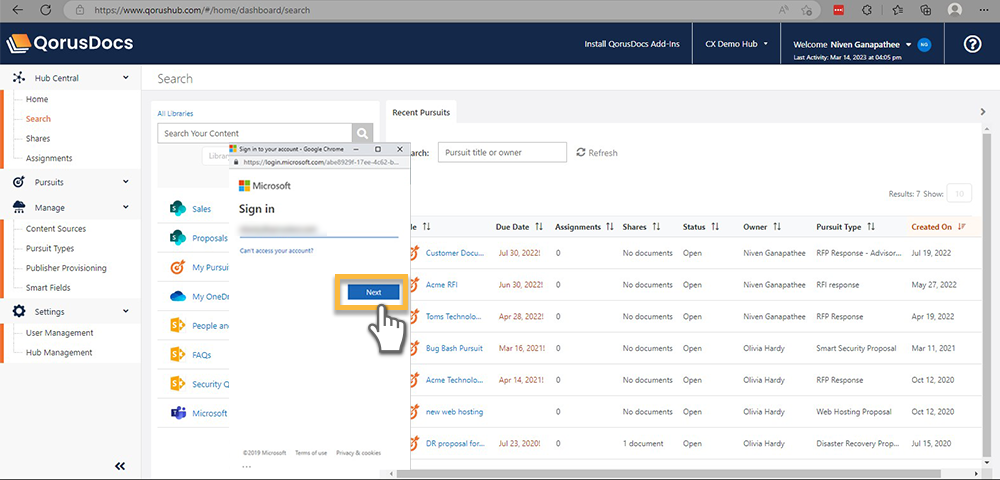 Next, if you get this screen, pick your Microsoft work account: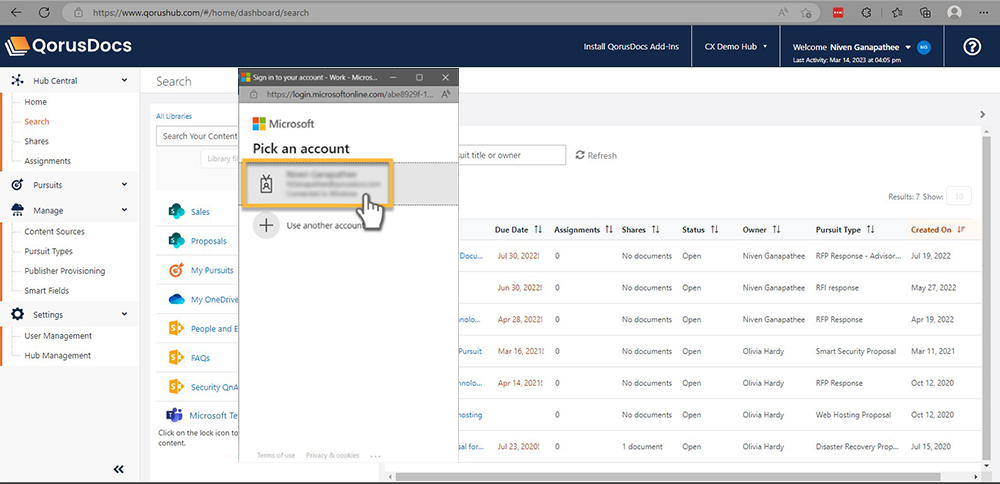 And that's all you need to do. After you've signed in successfully and authorized QorusDocs to access the resources it needs to work with Teams, the lock will disappear, and you'll be able to search and browse your Microsoft Teams files.
3. Search and browse Microsoft Teams files
Back in the Search pane, click on Microsoft Teams to browse through the Teams you belong to: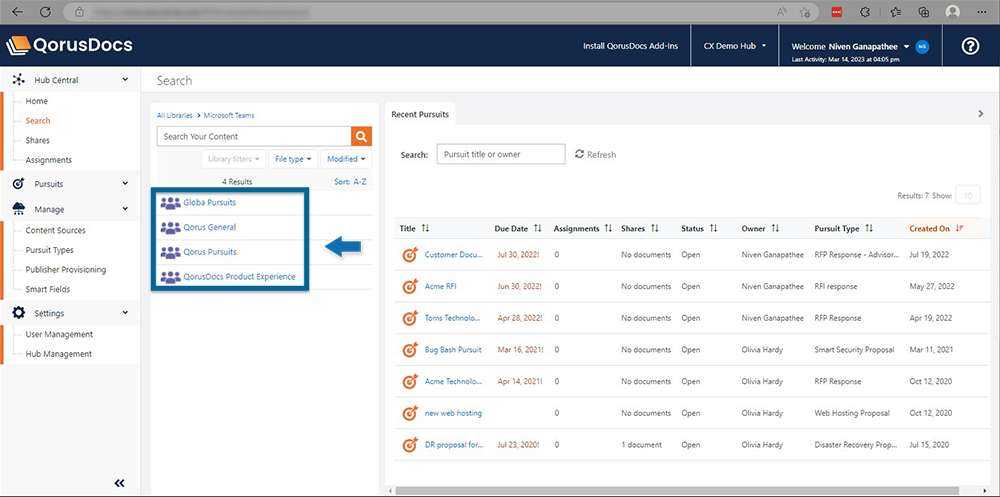 You can also search your Microsoft Teams content, just as you would any other connected content sources.
Please note however that there is no managed metadata in Teams and therefore no custom search filters to use here. You can however still use the file type search filters, and by browsing into a Team, you can limit your search to that Team.