Whether you're browsing your content, or searching the traditional way with the search box, there are instances where you may get a large number of search results.
When that happens, you can end up wasting a lot of time wading your way through the long list of files returned, as you try to locate the file that you need. And this is where search filters come in.
Search filters allow you to filter out unwanted results, and get to the right file much quicker.
Let's have a look at two examples:
Using search filters when searching or exploring the search results from one content source
After searching for the term 'Marketing', there are 72 files in the search return within the 'Qorus Partner Content' content source. To view the search filters available to refine this search, we can click on the filter icon next to the search box :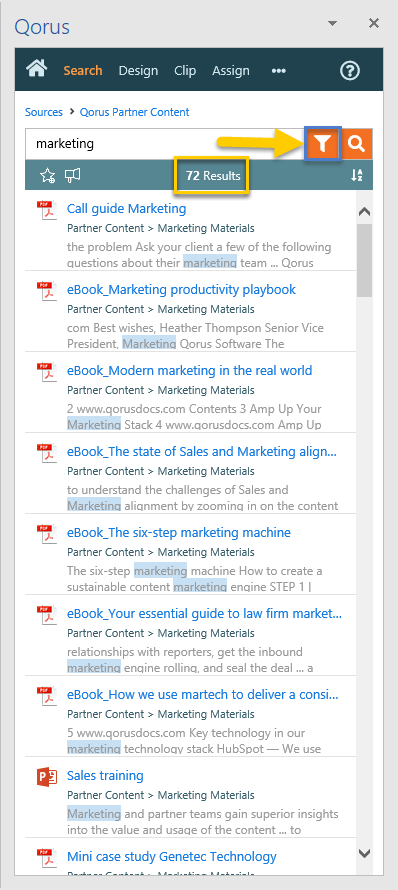 The search view will change to something like this: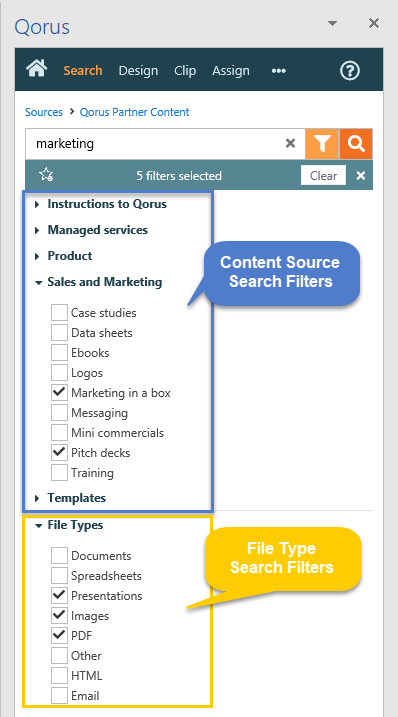 The first group of filters in the screenshot above come from the content source selected, in this case the 'Qorus Partner Content' content source.
All SharePoint Online content sources can have their own unique search filters, tailored to suit the content housed in those libraries and lists, provided those libraries and lists are set up in SharePoint in a way that supports search filters.
These search filters are not available however for OneDrive for Business and Teams content, since OneDrive for Business and Teams do not support this feature. OneDrive for Business and Teams are capable of storing many different types of files however, as are SharePoint Online Libraries, so you are able to narrow the search by file type (the second group of filters in the screenshot above) for these two content source types.
To make use of any of the search filters, simply use the checkboxes and then click on the magnifying glass (or hit the ENTER key on your keyboard) to see the filtered search results: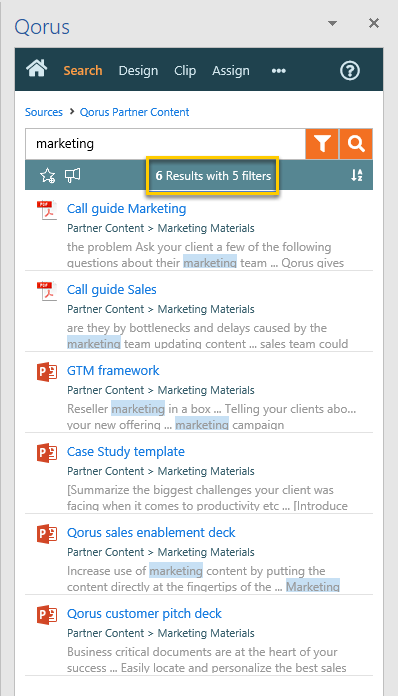 In the above example, applying filters has reduced the number of files returned from 72 to 6.
Using search filters when searching multiple content sources
When there's only one content source being searched (like in the example above with the 'Qorus Partner Content' content source), you can use both content source search filters (if they are any available) as well as file type search filters: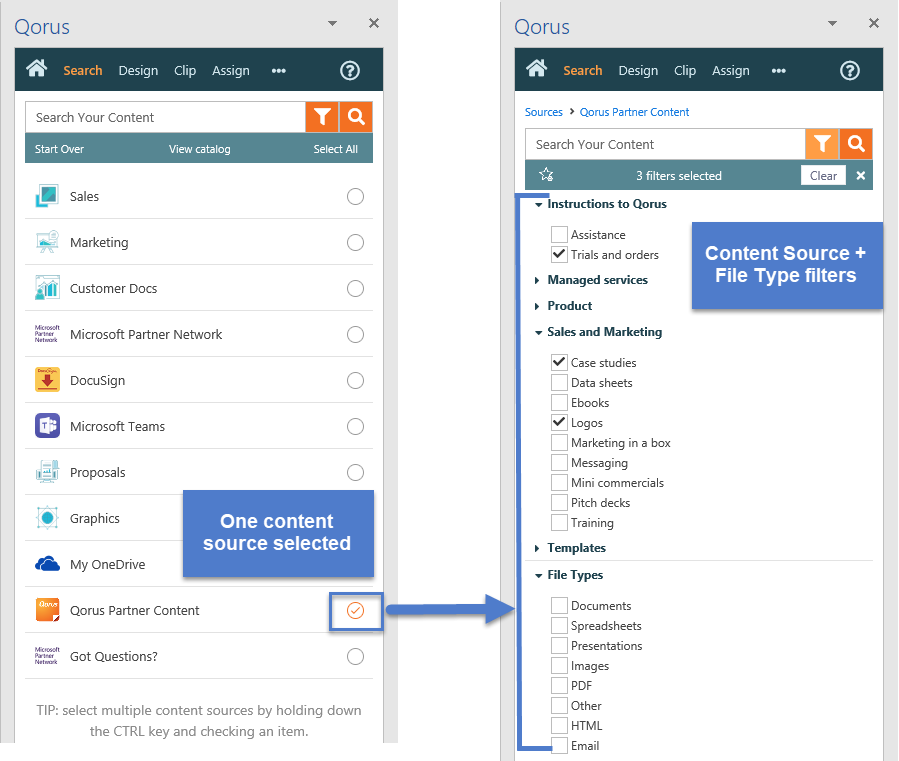 If however you're searching multiple places at once and click on the filter button, you will only see the file type filters: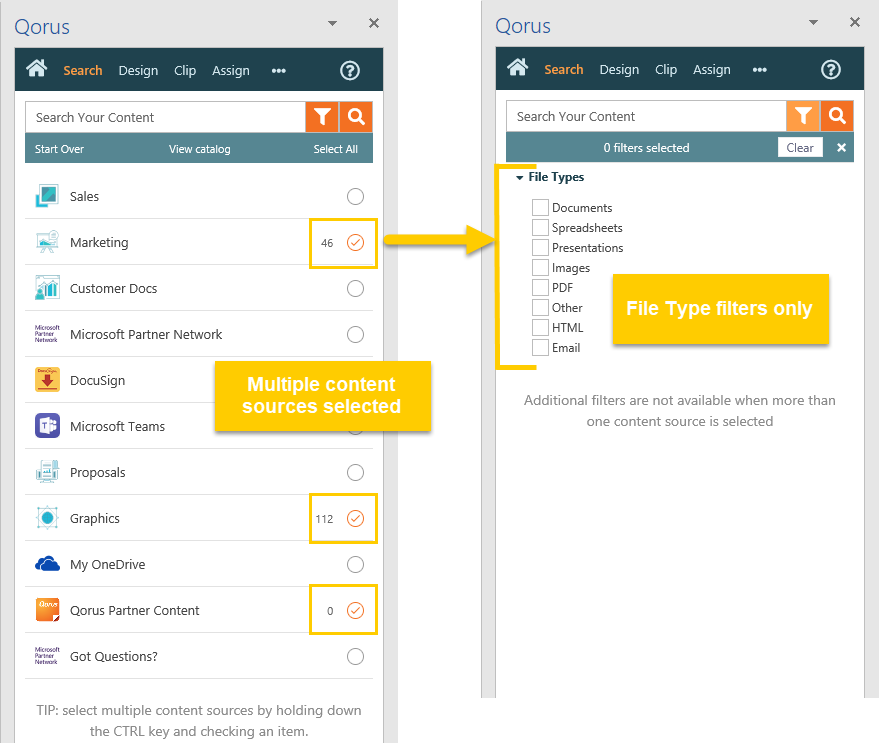 You can at any time change your content source selection, and go from searching multiple content sources to searching just one content source. To do this, simply click on the checkmark icons for the content sources you'd like to unselect. Then when you click on the search filter icon again, the search filters for that single content source you selected will become available.
Sorting results
Once you've gotten results back from the search, you can use the sort options to stack results in the way you would like to display them.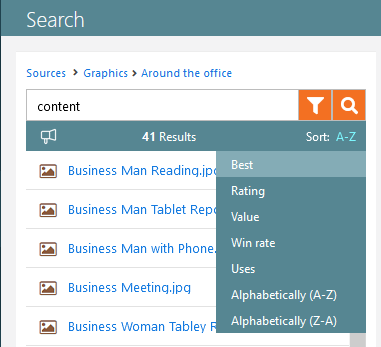 For more information on these options, please see our article on Content Values.