This applies to:

 

 

 

 

 

Available with the following QorusDocs Editions:

Enterprise

Premium

Essential

Free
| | |
| --- | --- |
|   | Before you begin, please make sure that your Office 365 desktop apps meet the minimum requirements that QorusDocs supports. Click here to learn more. |
QorusDocs comes with powerful add-ins for Outlook, Word, PowerPoint, and Excel, which you can all find in the Microsoft Office Store. 
There are a few different ways you can use to get there though, and so here are your installation options:
Regardless of the route you take to get the QorusDocs Add-ins, but depending on how your Office 365 is set up, you are likely to have to accept a few Ts and Cs, and most definitely a Privacy Policy. Click here for QorusDocs' Terms of Service and Privacy Policy.
1.
By first visiting QorusDocs Central
When new users are invited to join your QorusDocs, they will receive an email inviting them to log in to QorusDocs Central for the first time.
When they do so, they will be presented with a welcome screen a bit like this one, with all the right links to install the QorusDocs Add-ins from the Office Store: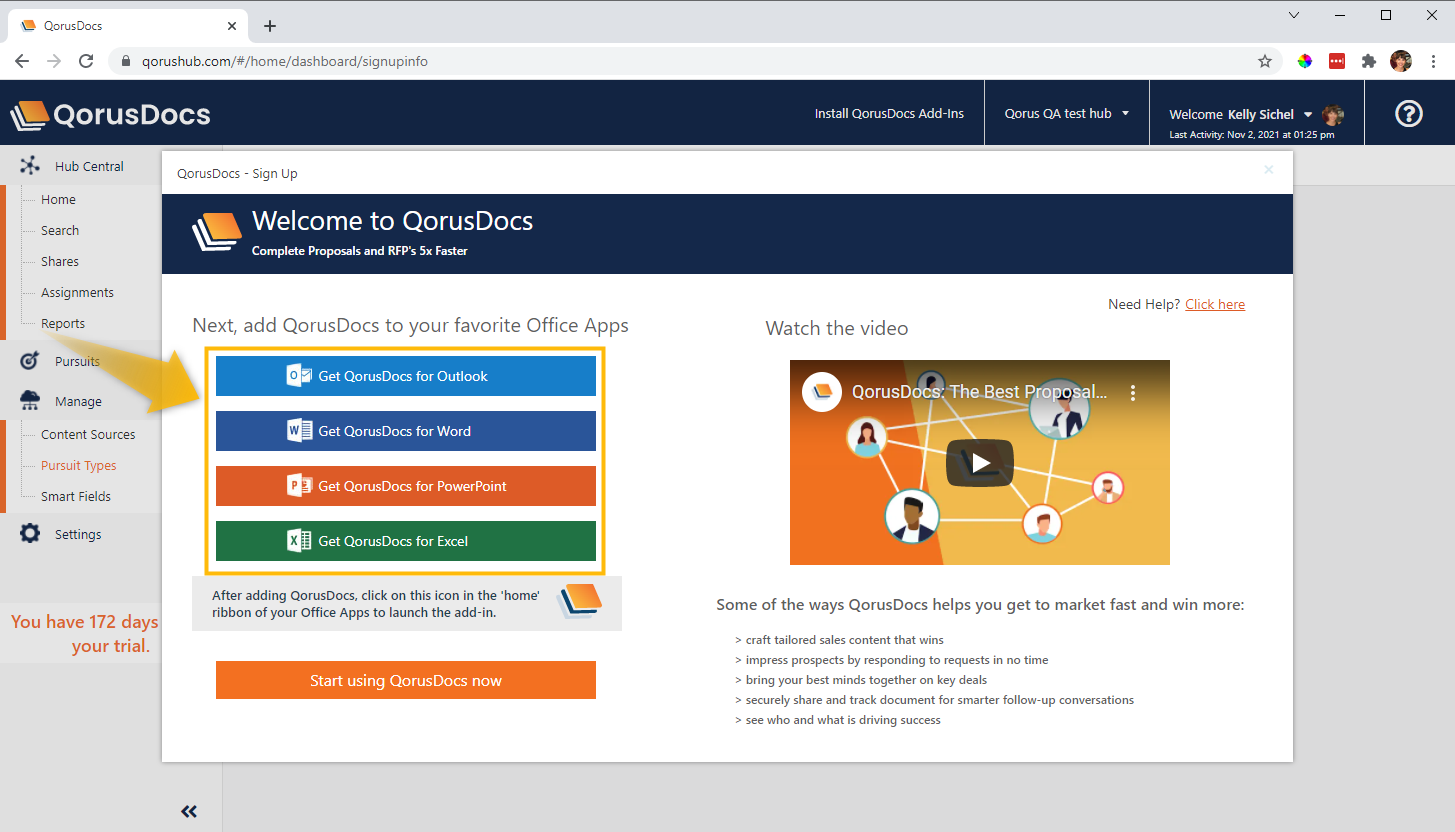 Get QorusDocs for Outlook
Clicking on 'Get QorusDocs for Outlook' will automatically install the QorusDocs Add-in for Outlook: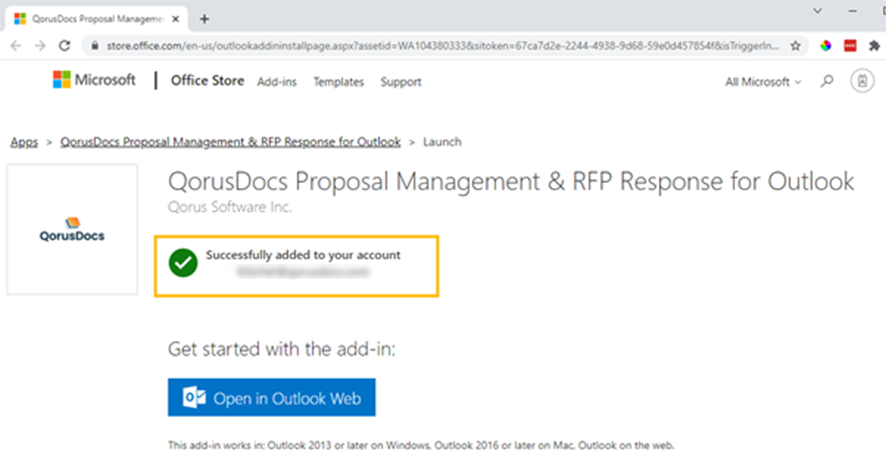 | | |
| --- | --- |
|   | Note: It may seem at first that nothing has happened in Outlook. However, if you reply to an email, or create a new email message, you should see the QorusDocs Content Hub add-in in the top right of the 'Message' ribbon: |
Get QorusDocs for Word, Excel, and PowerPoint
Clicking on any of the above buttons to get QorusDocs for Word, PowerPoint or Excel, will direct you to the following Office Store page: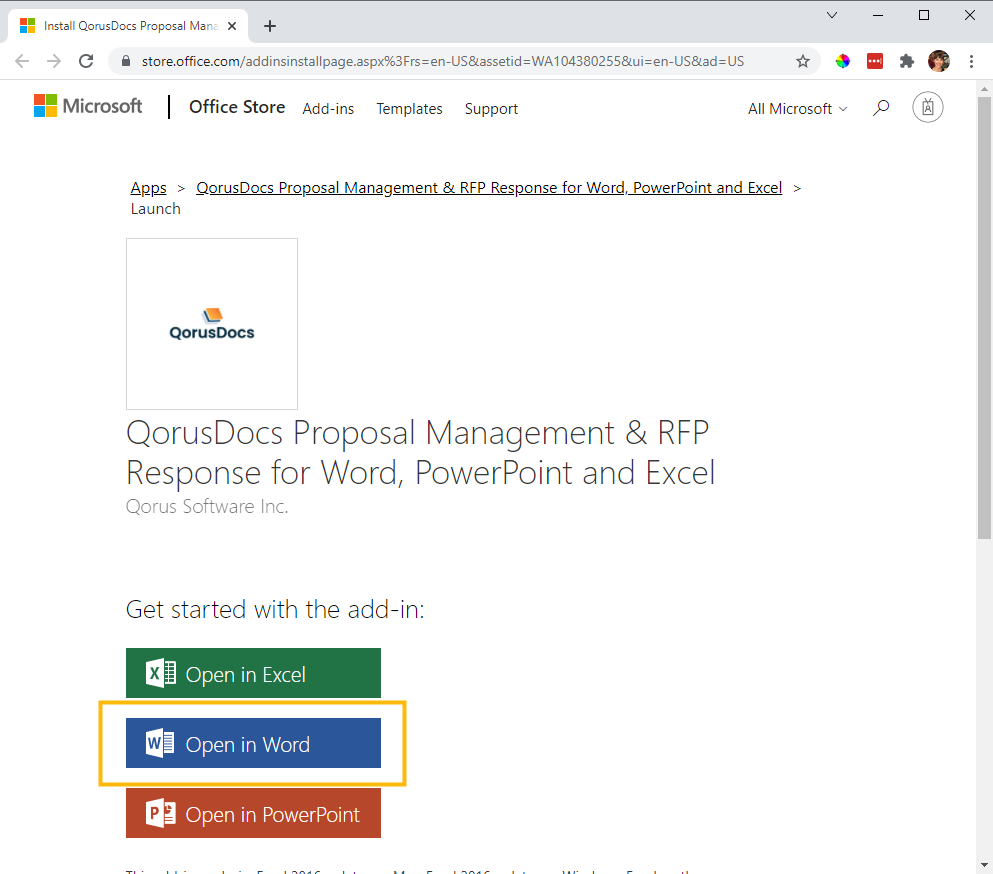 Next, click on the name of the Office App you'd like to use QorusDocs with.
For example, clicking on 'Open in Word' will open up a new document in Word (the desktop version) like this: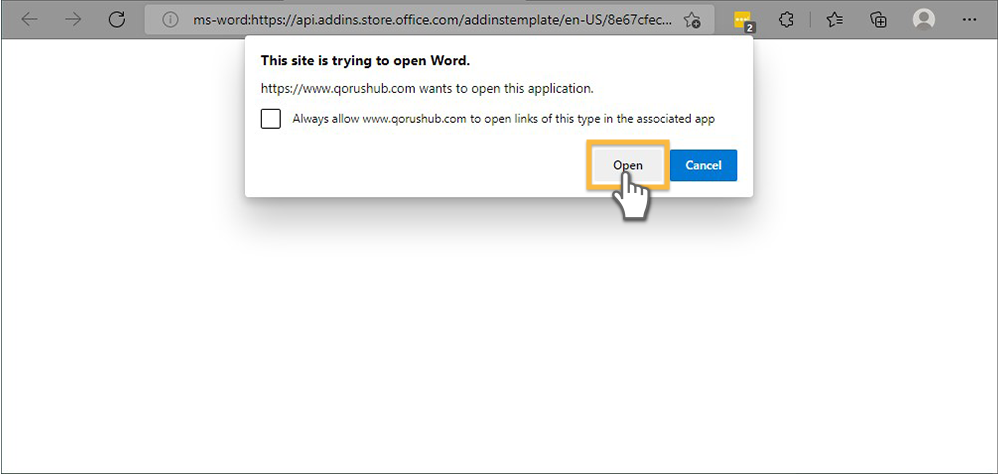 The new Word document will look a bit like this: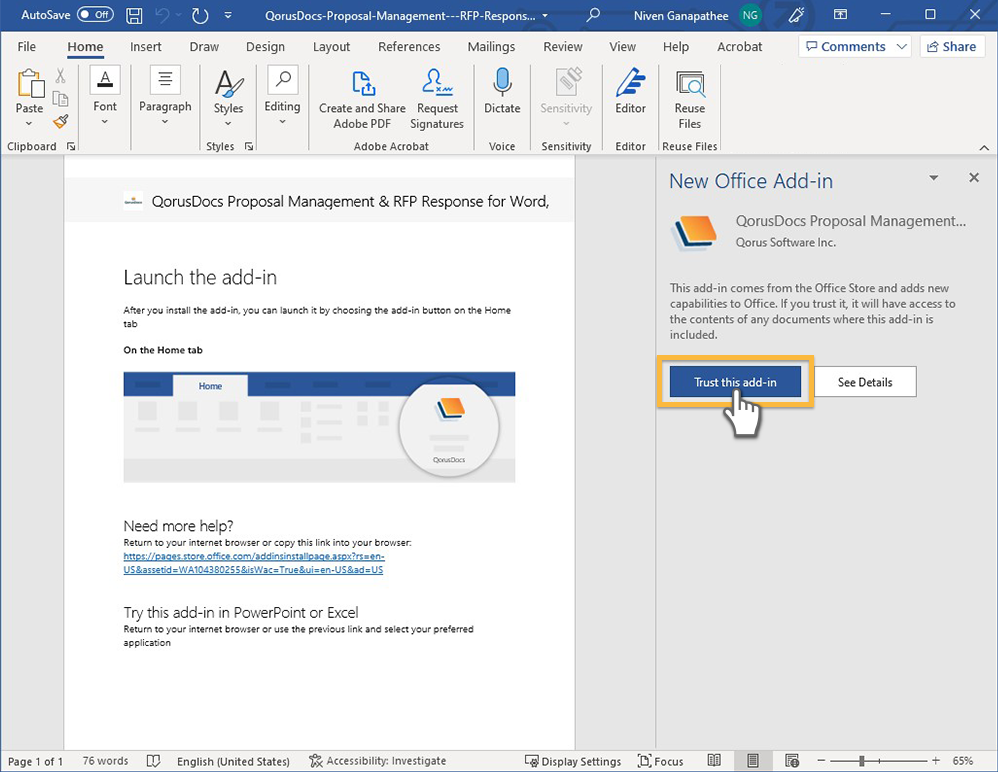 Click on the 'Trust this add-in' button to complete the installation.
The QorusDocs Add-in will be installed in the toolbar ribbon as shown below: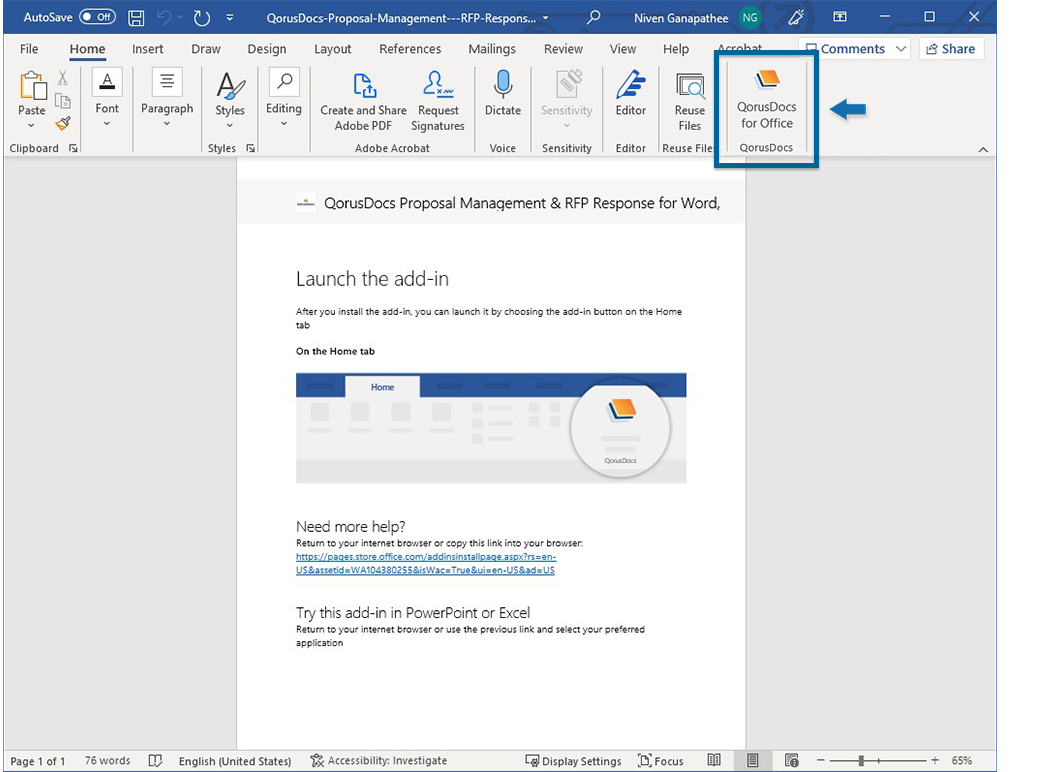 To install the QorusDocs Add-ins for PowerPoint and Excel, repeat the same steps as for Word.
This welcome screen can be accessed at any time by clicking on 'Install QorusDocs Add-Ins' in the top nav in QorusDocs Central: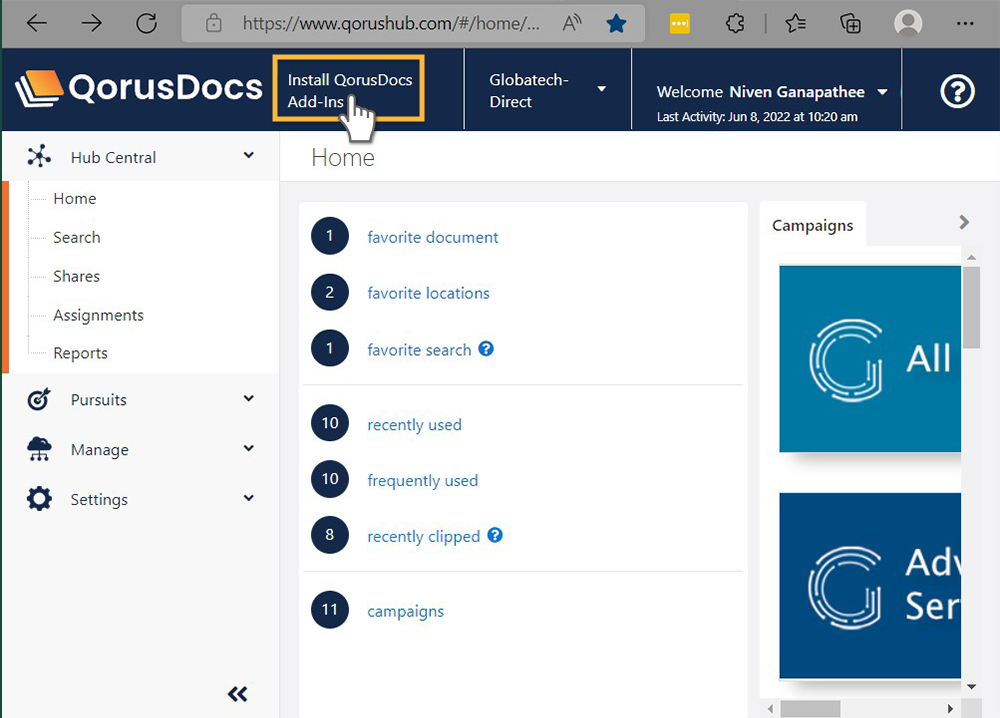 2.
From within your Office Apps
In your Office Apps, follow these steps to access the Office Store:
Click on 'Get Add-Ins'.
Search for 'QorusDocs' in the Store.
Install the QorusDocs Add-ins.  
In Outlook's ribbon, you'll find the 'Get Add-ins' button under the 'Home' tab: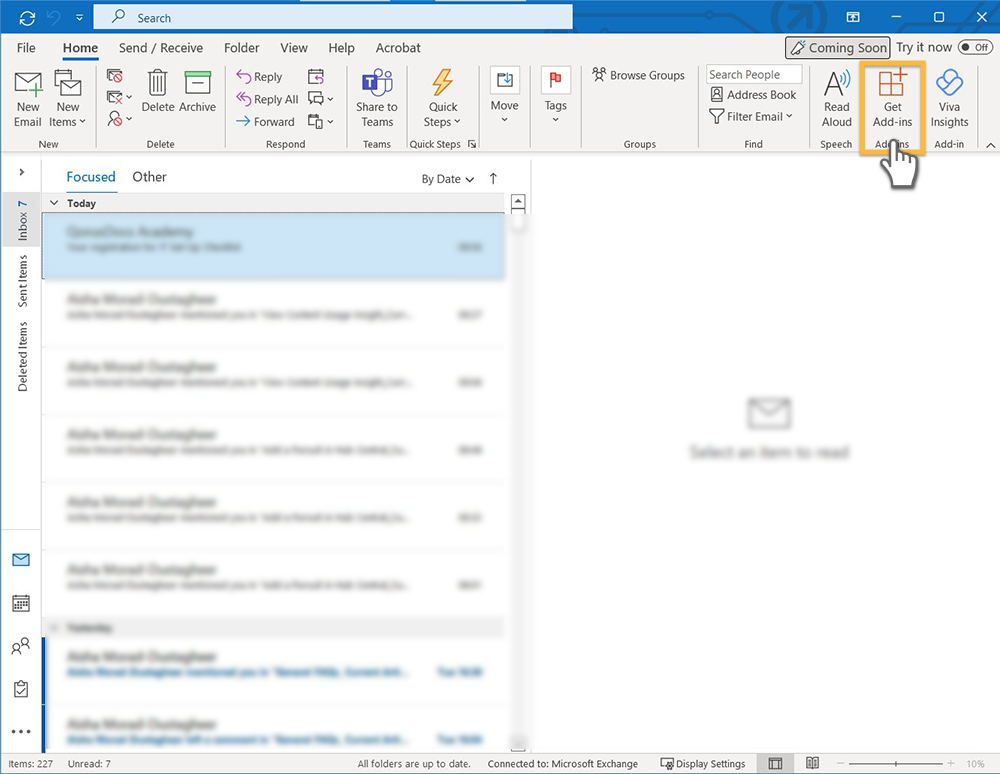 You can use the Search bar to find the QorusDocs Add-In, and then click 'Add' when you're ready to install it: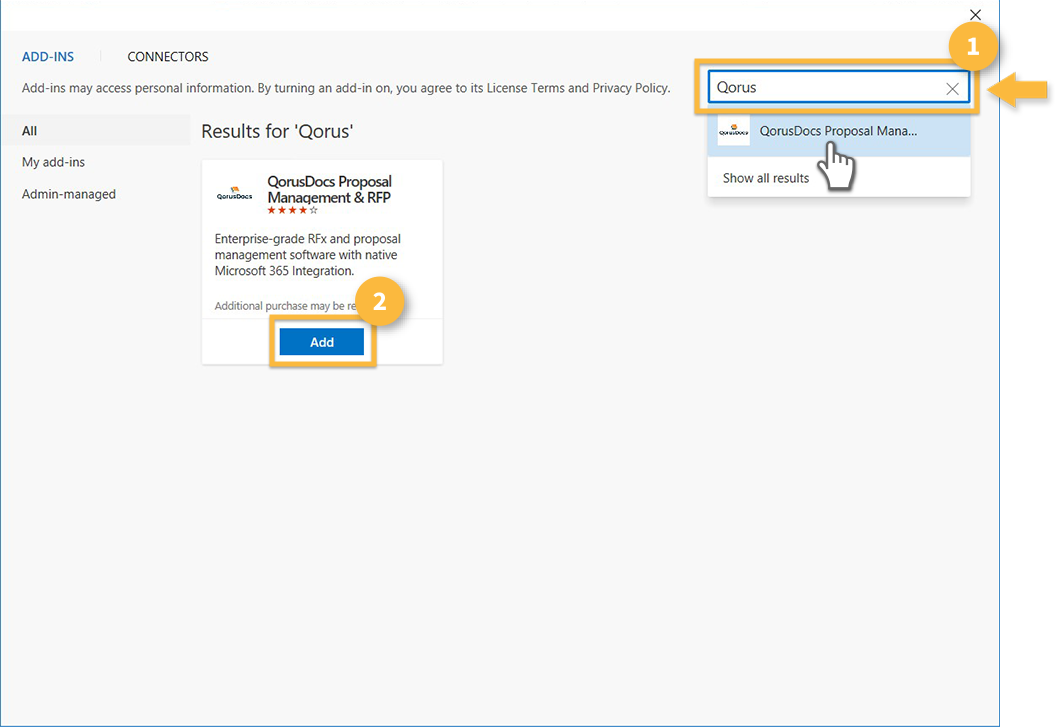 To finish, click on the 'Get Started' button to launch the Add-In.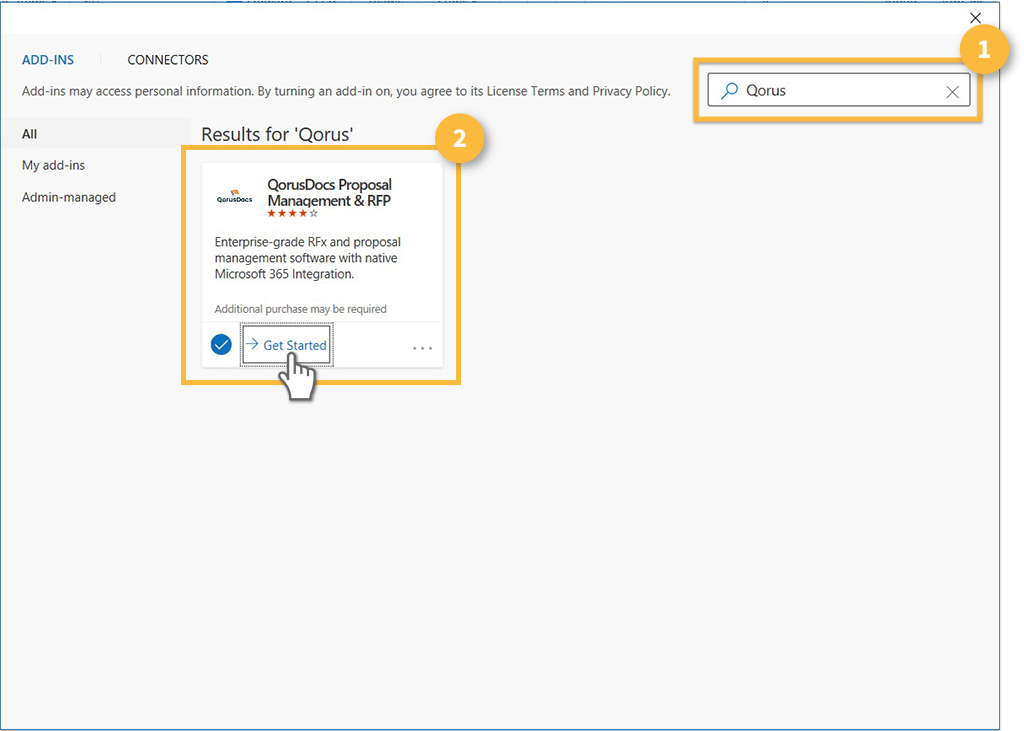 For Word, PowerPoint, and Excel, you'll find the 'Get Add-Ins' button under the 'Insert' tab. Like in Outlook, search for the QorusDocs Add-In in the Search bar and click 'Add' when you're ready to launch: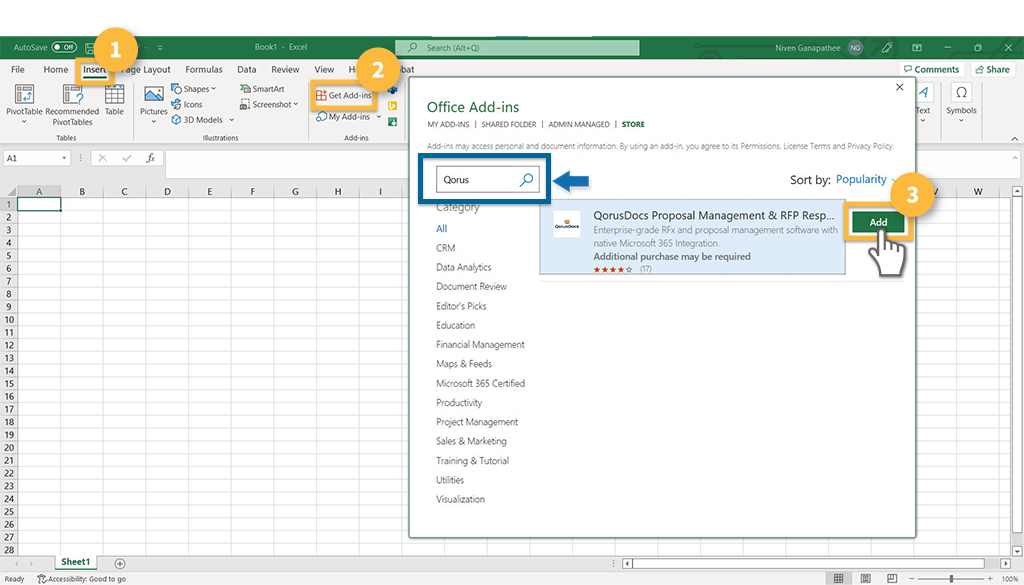 3.
From Microsoft AppSource
If you're unfamiliar with Microsoft AppSource, it's the new destination to help business users find, try and use line-of-business Software as a Service (SaaS) apps from Microsoft and its partners.
Some organizations' IT security policies restrict users from installing Add-ins directly from their Office apps but do allow users to install Add-ins via Microsoft AppSource. 
If that's the case for you, then try the following links: 
You'll be required to sign in to AppSource using your Office 365 username and password, and upon clicking 'Get it now' (see below) - you'll be redirected to the Office Store, where you can follow these steps to complete the installation.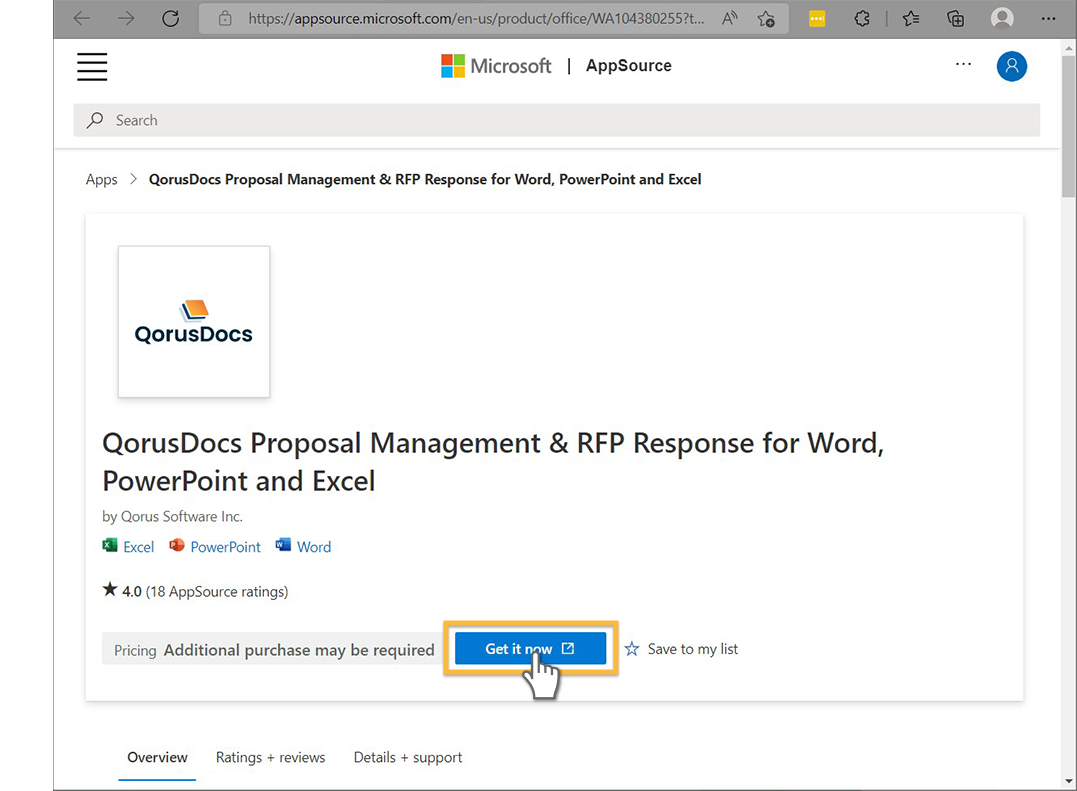 4.    
Centralized Deployment
To deploy using Centralized Deployment please follow these instructions.
When you reach step 4, where you can search for add-ins by name, search for 'QorusDocs'. 
You should have two search results: QorusDocs and QorusDocs for Outlook, and you may deploy them both to everyone or to selected users or user groups.