This applies to:

 

 

 

 

 

Available with the following QorusDocs Editions:

Enterprise

Premium

Essential

Free
To comply with naming conventions, or for other reasons, there may be times where you might want to rename an existing content source within QorusDocs. 
To do this, you'll need to belong to the QorusDocs Admin role and be logged in to your QorusDocs Hub.
In the left navigation, go to "Manage", then click on "Content Sources."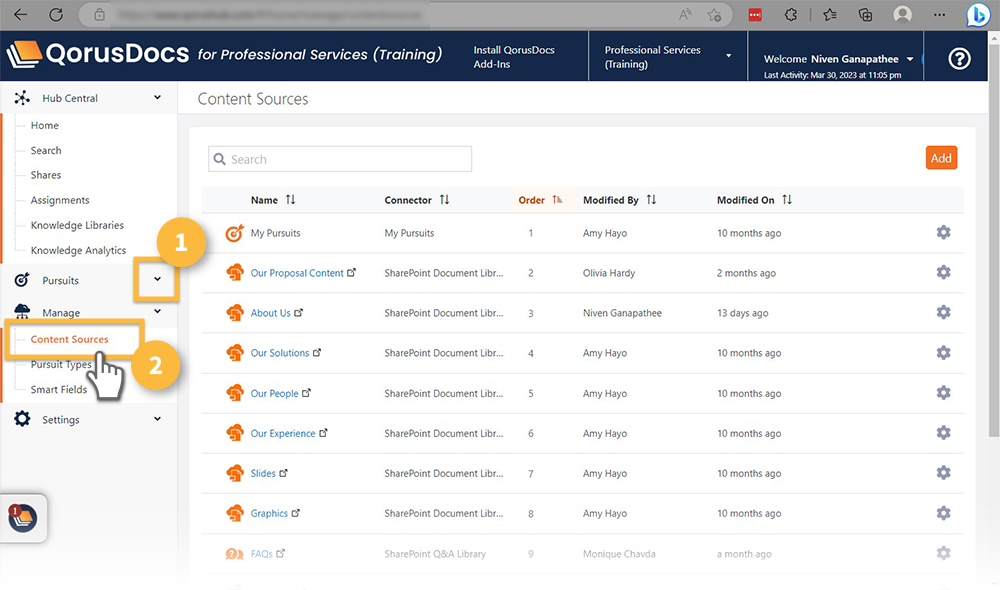 In the main panel, browse through the list of your Content Sources, go to the one you want to rename, click on the gear icon and then click "Edit":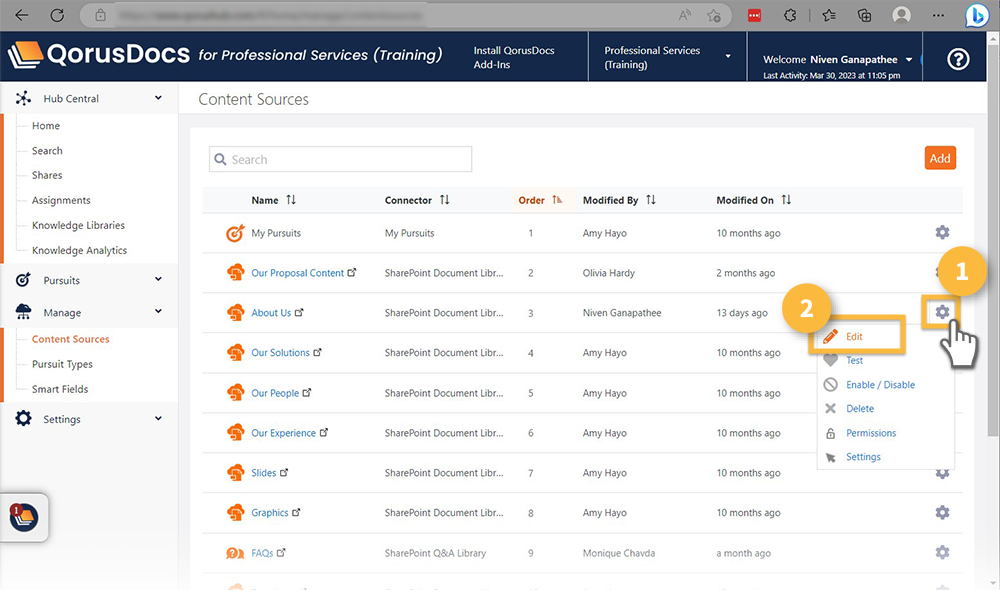 Next to the Content Source name and source URL, click on the "Edit" button: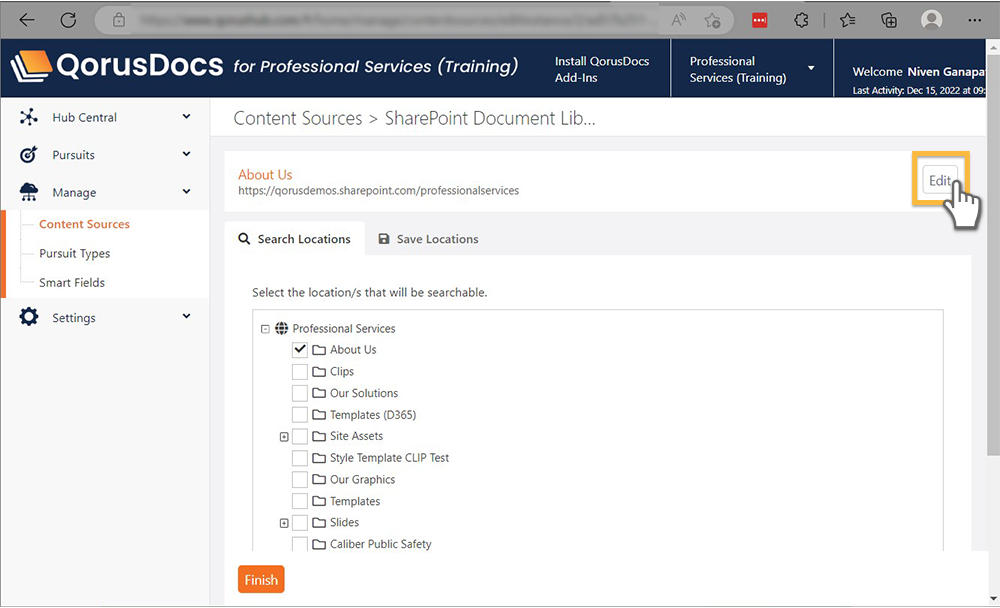 On the screen that comes up next, type a new name for the Content Source in the 'Name' field and then click 'Next':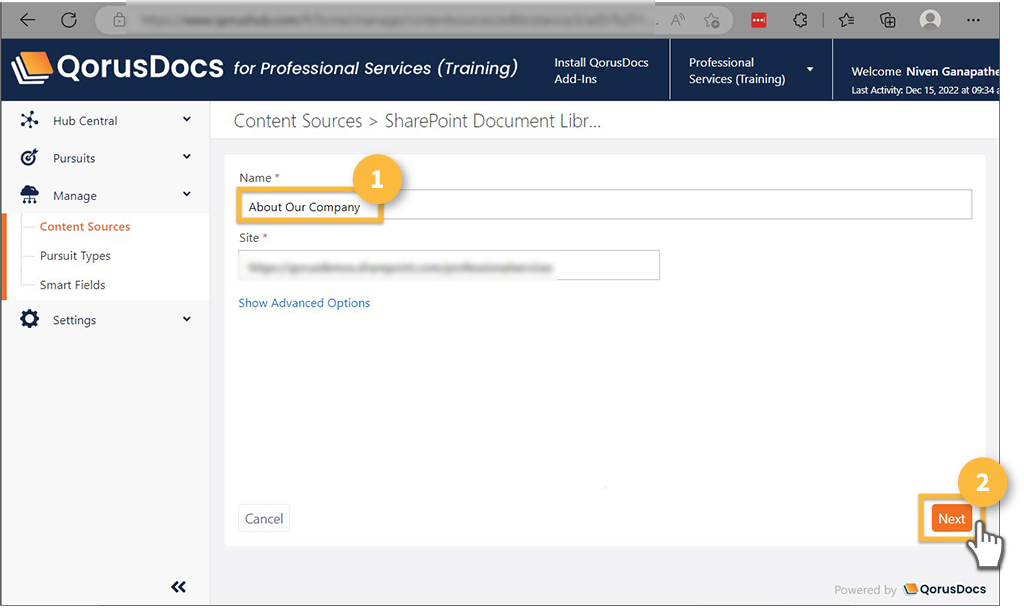 Then, click "Finish":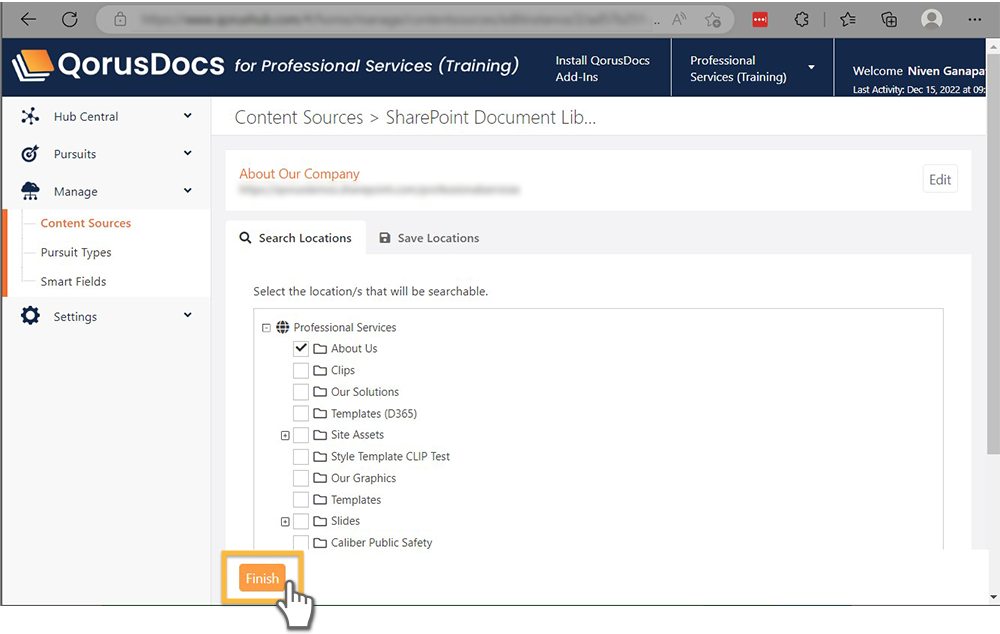 And voila! The name of your Content Source has been updated.