This applies to:

Available with the following QorusDocs Editions:

Enterprise

Premium

Essential

Free
1.

2. Click on Pursuit Smart Fields Query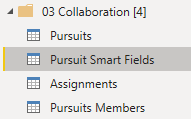 3. Select Column: FieldDisplayName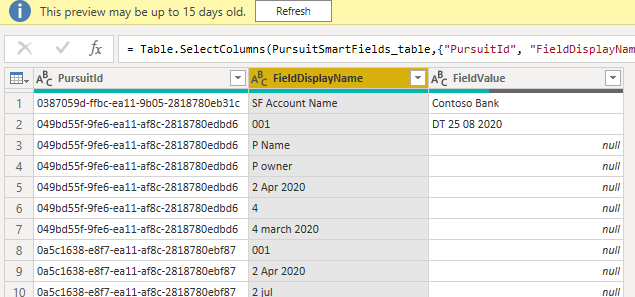 4. Under Transform, click Pivot Column

5. Under Values Column, select FieldValue. Under Advanced options, select Don't Aggregate. Click OK.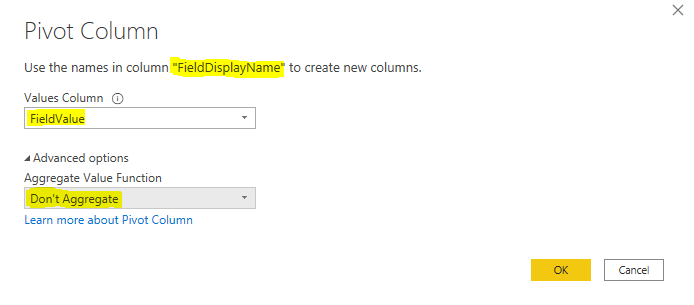 6. Under Home, click Close & Apply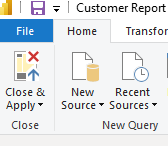 7. Navigate to Data Model

8. Double click on the relationship between Pursuit Smart Fields and Pursuits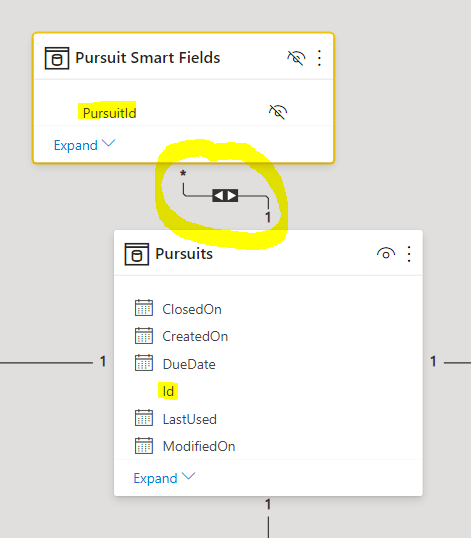 9. Configure the relationship as follows: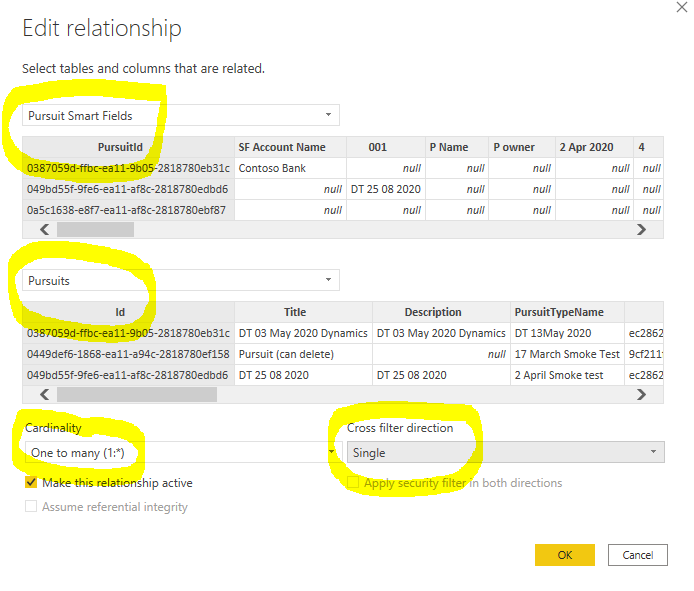 10. Unselect "Hide in Report View"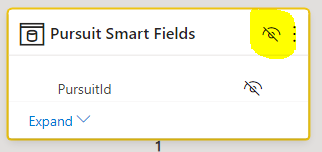 Watch video below: