If after creating assignments in a Word document, that Word document gets moved, copied or 'saved as' another version - you will see this message when you click on the 'Assign' menu: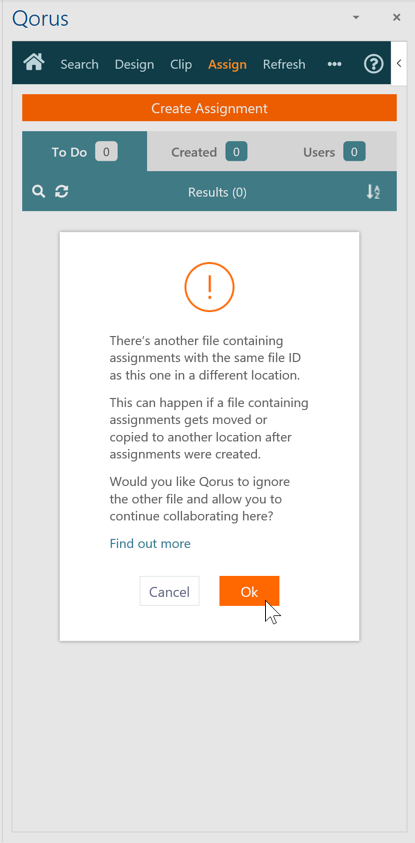 That's because Qorus keeps track of the document through a unique file ID and document link. If the file gets moved, copied or 'saved as', the file ID will remain the same but the document link will change. When you click on 'Assign' in the top nav, Qorus performs a check to be sure that you are collaborating in the right document, and if Qorus finds more than one doc with assignments and with the same file ID, you'll get the message in the screenshot above.
What can you do?
You can click 'ok' and continue collaborating in the document you currently have open.
If you don't have the right copy of the doc open, you can click 'cancel', which will take you back to the 'Home' pane in the Word add-in. Next, go to the location where the correct copy of the doc you want to collaborate in is stored (in Microsoft Teams, SharePoint Online or OneDrive for Business), open it in Word, go to the 'Assign' pane, and then click on 'ok'.