Qorus keeps track of a lot of content, collaboration and hub management activities that take place in your Qorus Hub, so as to provide you with the stats and insights you need to make informed decisions, particularly around content strategy. 
There are three areas within Qorus where you can find insights and/or activity data: 
Content Usage Insights
You can find these insights by clicking on the 'info' button, below any content item in Qorus: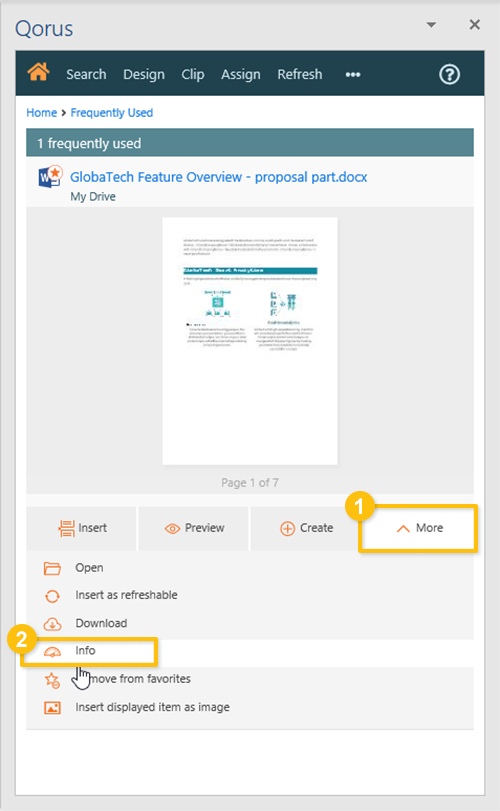 These insights are visible to all Qorus users, except for guests. 
They are also available across all Qorus plans: Free, Essential and Premium. 
Click here to learn more about Content Usage insights. 
Collaboration Insights
To view these insights, go over to the 'Assign' pane in Qorus for Word, then click on the graph button next to the name of a user.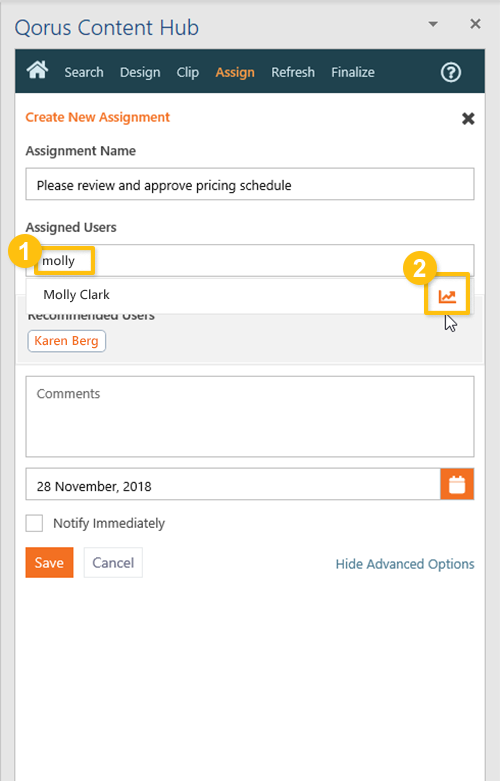 These insights are visible to all Qorus users (except guests), provided that the Qorus licensed role they belong to (standard, designer, or admin) does not have collaboration turned off for them.
These insights are only available on the Premium plan. 
Click here to learn more about Collaboration insights. 
Odata feed
The Qorus Odata feed contains a detailed and comprehensive log of all the activities that Qorus tracks, including login activity, content usage, collaboration and hub management - like adding or modifying content sources. 
This feed is intended to be used along with analytics software, like Power BI or even Excel, where you can build your own custom reports and analyze your data according to your unique business requirements. 
All that is required to access your Qorus Odata feed is to set a username and password within the 'Hub Management' area in Hub Central. Then, in your analytics software, all you need to do is copy and paste the Odata feed URL, and then provide the Odata feed username and password setup in Hub Central.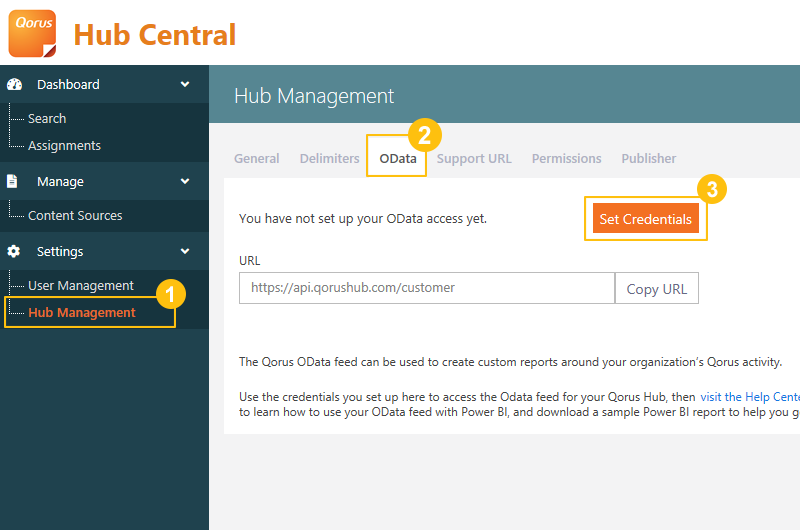 Only users that belong to the Qorus Admin role have the ability to set and manage your hub's username and password, and only people who know the Odata username and password can connect it to analytics software and see the data. 
This feature is available on the Qorus Premium plan only. 
You can learn more about Odata, and download a sample Power BI template to help you get started, right here.