In Hub Central, you have the ability to create a username and password to access an OData service that is specific to your Qorus implementation.
Within this OData feed, you'll find tables that contain detailed information around user activity, collaboration and content usage, including searches and inserts. For your convenience, here's a data dictionary that describes the data served up by the Qorus Odata feed.
In this article, learn how to setup OData access and use it in Power BI to explore your data in ways that meet your particular business requirements. Please note that only users belonging to the Qorus Admin role have the ability to setup OData access. 
In the left nav, under 'Settings', click on 'Hub Management' and then go over to the OData tab: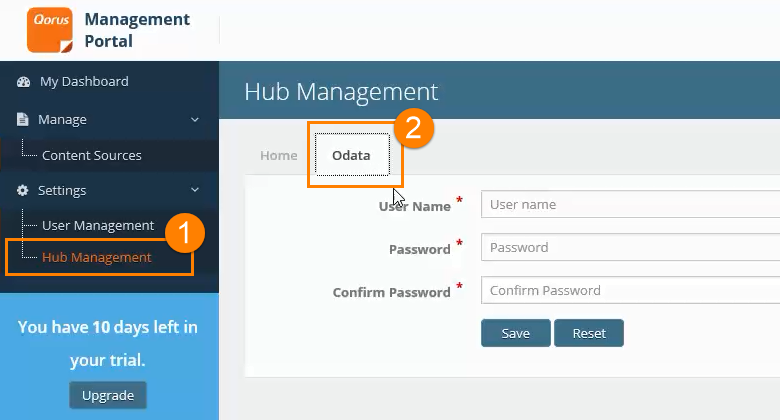 Next, create a user name and password to access your OData feed and click on 'Save' when you're ready. You should get a success message like the one below if your details have been saved successfully: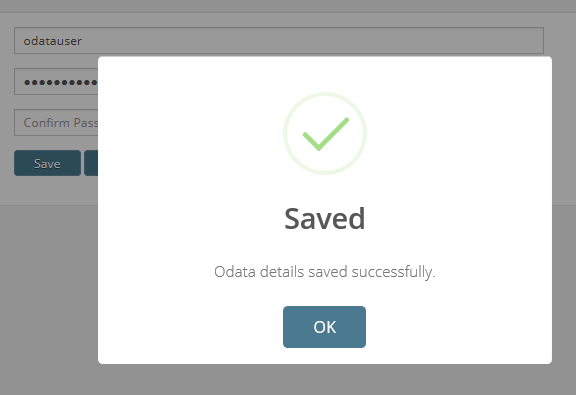 Now that you've setup OData access, you can use it in Power BI to create your own custom reports.
For those familiar with Power BI, when you connect the OData feed to Power BI, please select 'Basic' as your authentication method and enter the user name and password you created in Hub Central.
If you're not sure how to proceed next, we have a sample Power BI file for you to help you get started and instructions below on how to use it. 
Make sure you have Power BI desktop installed, and then download the sample Power BI report here. 
Open the sample report in Power BI desktop, and then under the (1) 'Edit Queries' menu, open your (2) 'Data Source Settings'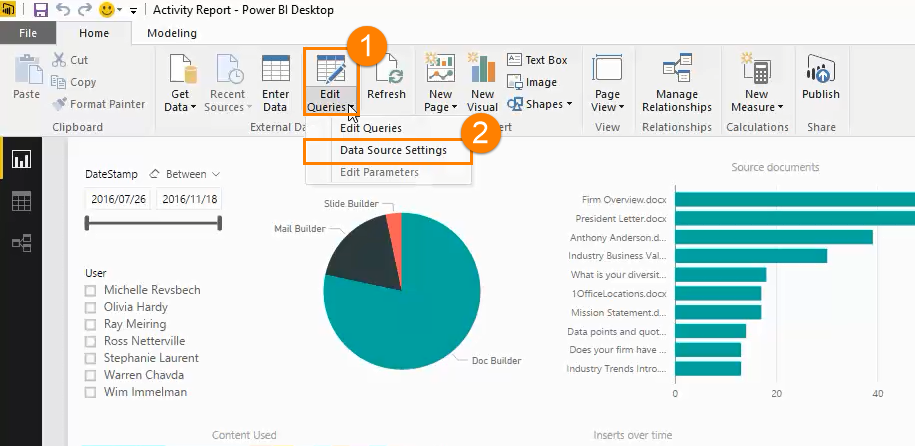 Select the (1) Data source that is currently in the file, and click on (2) 'Edit Permissions' :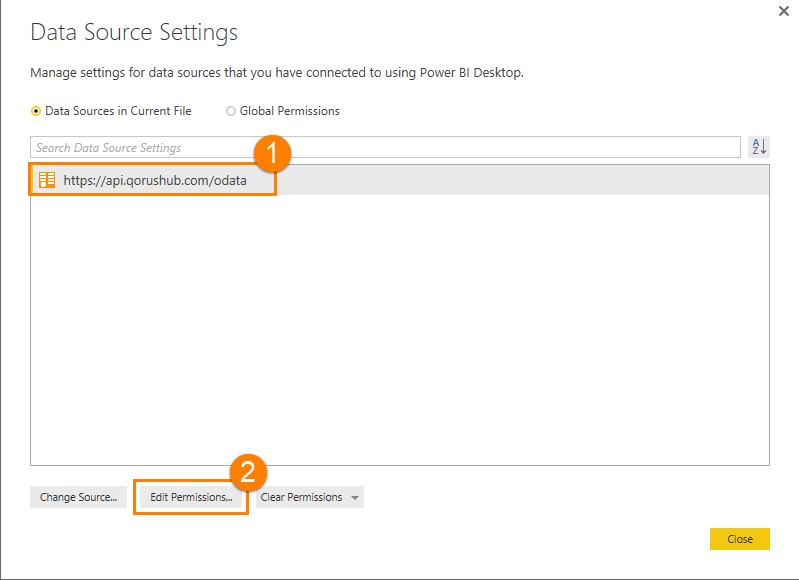 On the next screen, under 'Credentials' click on 'Edit':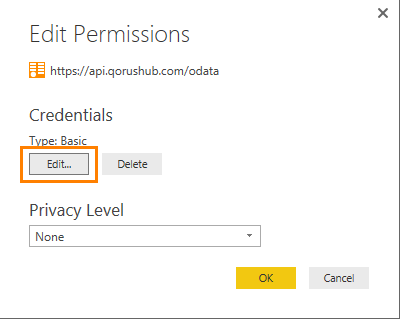 Then under the 'Basic' tab, enter the username and password you created earlier in Hub Central.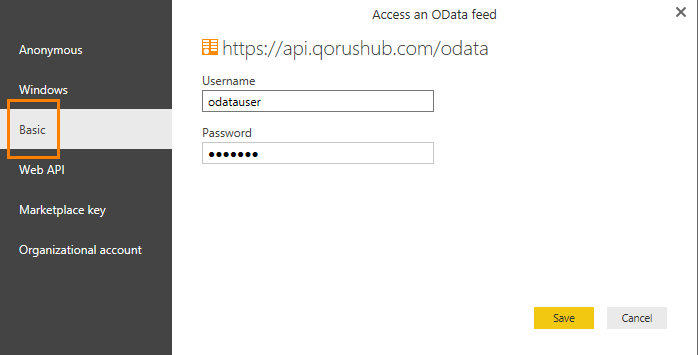 Click on 'Refresh' on the Home ribbon to retrieve data from your Qorus hub. You'll see a 'Refresh' progress window pop up. When the Refresh is complete, this window will automatically close, and the reports will change to display your Qorus hub data instead of the sample data.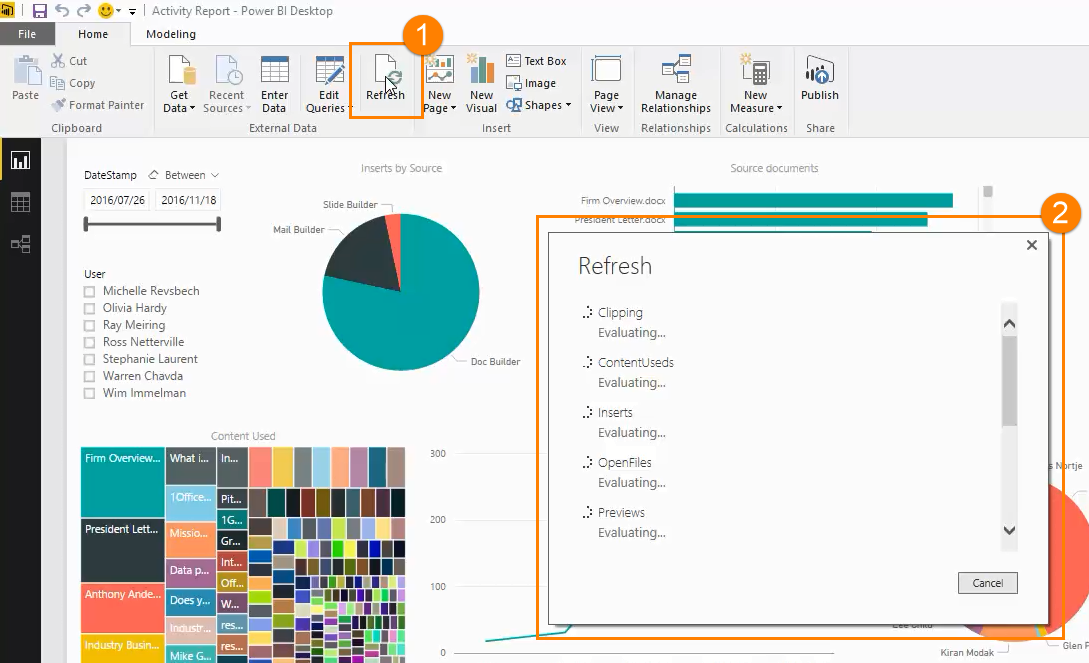 To learn more about Power BI and how to use it, visit the Power BI learning center here. 
Download the sample Power BI report template and data dictionary here: