In Hub Central, you can add coworkers that are either part of your Office 365 subscription, or external users like contractors or partners who are not part of your organization, but with whom places in your SharePoint Online environment or OneDrive for Business have been shared.
For the more technical folks: this means that you can add any user in your Office 365 Active Directory to your Qorus Content Hub. 
You should also know that before you can add users, you need to belong to the Qorus Admin role. 
To get started, log into Hub Central, and go to User Management under Settings, and then click on 'Add New User':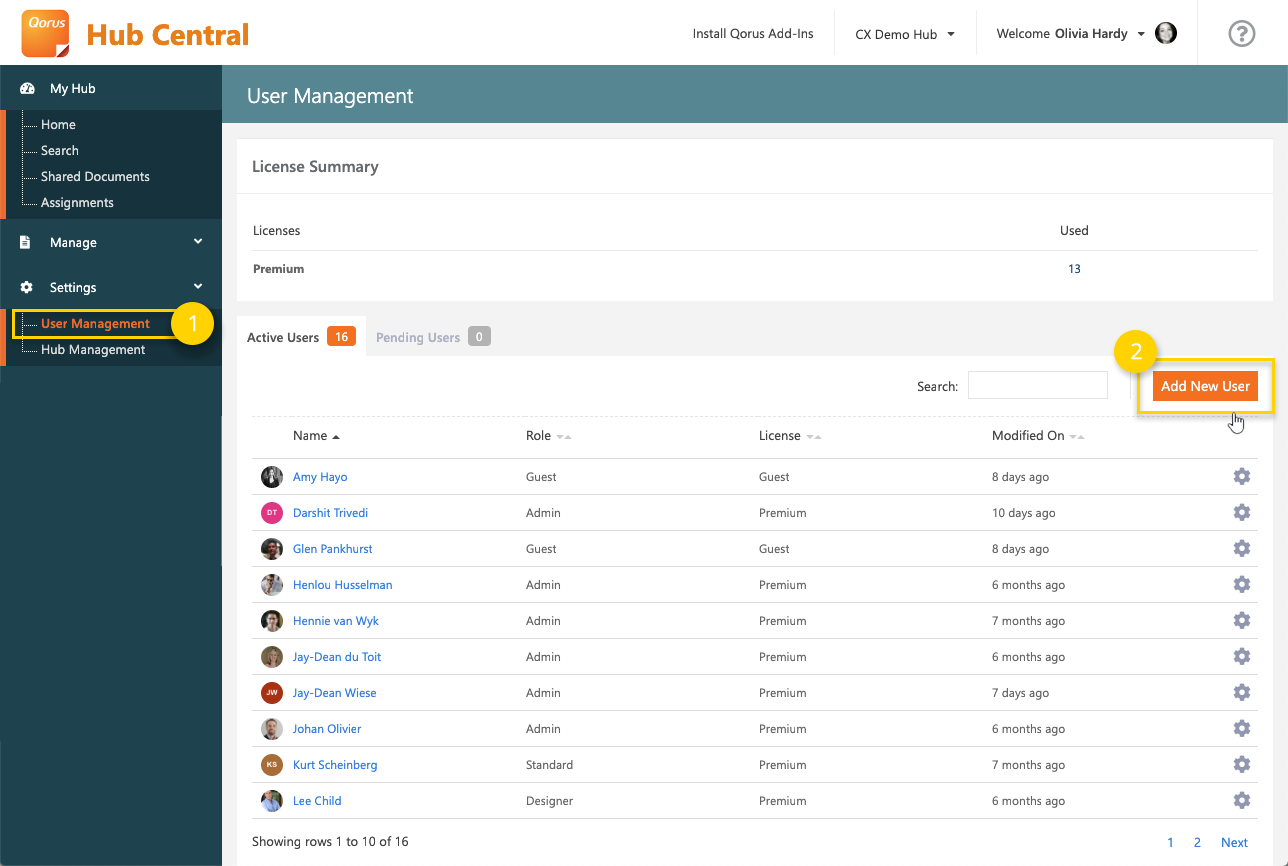 On the next screen, use the search box to type the person's name, part of their name, or even their email address - and then click on 'Search':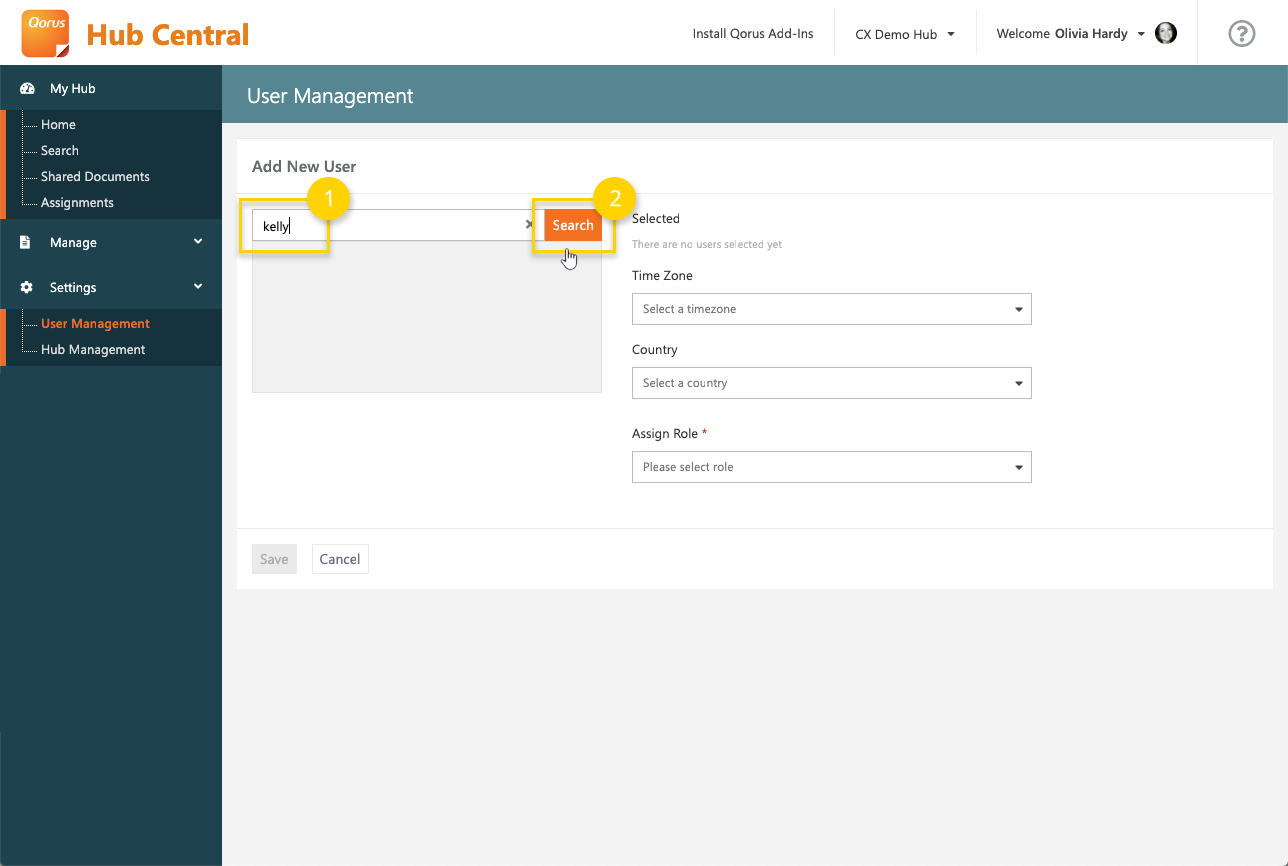 Qorus Content Hub will search for this person and will pop all the matching results into the grey box immediately below.
In this example, we only have one person named Kelly, so we're only seeing one matching result. If there were more matches though, we'd see a list of users here. It's at this step that you would pick the users you want to add from the list by clicking on their name, and then you'd see them show up on the right-hand side of the screen in orange: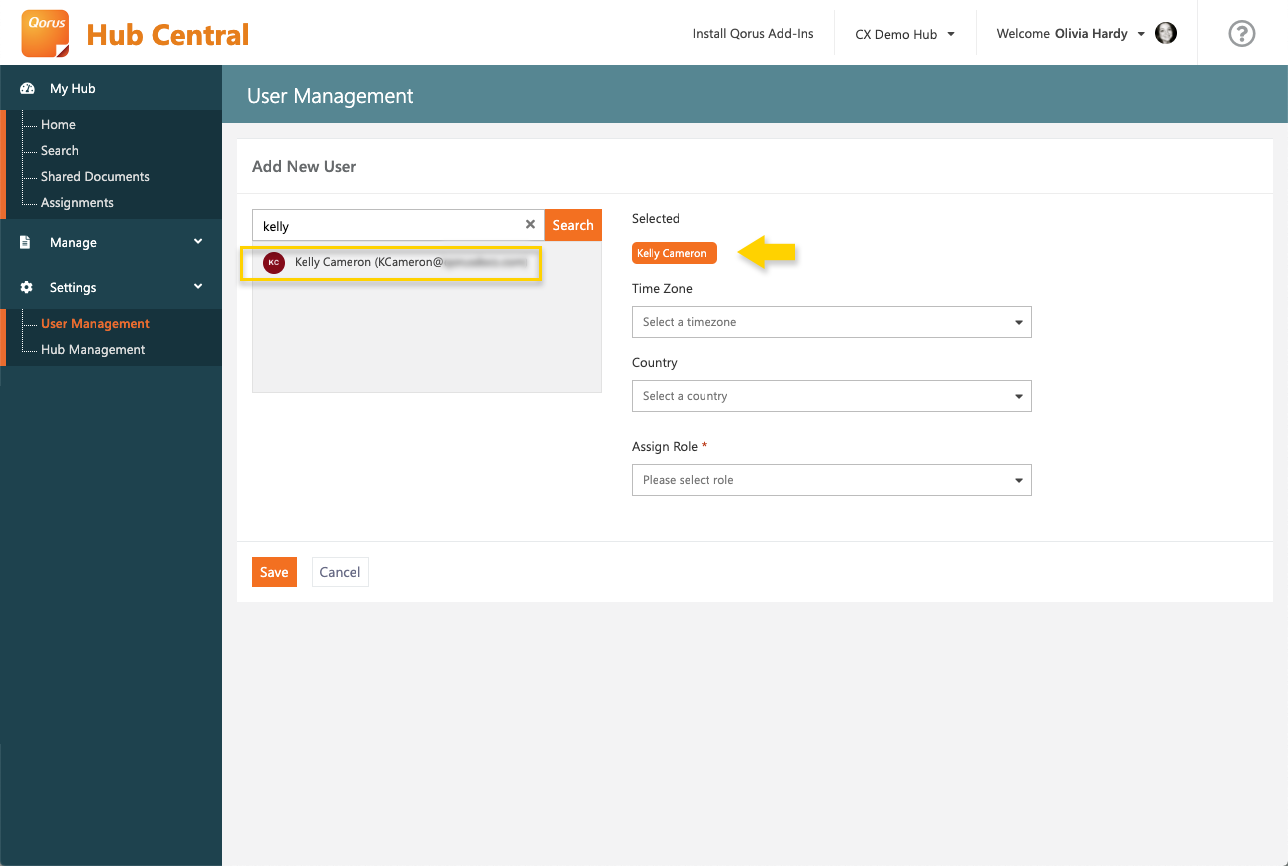 If you'd to add more than one user at a time, you can do so by searching for the next person you'd like to add, and clicking on their name in the grey result box below. In the example screenshot below, you can see we're also adding Tahriq, and his name now shows up next to Kelly's. 
Then next, you can add information about the user's timezone and location, and then pick the user role you'd like to assign to them: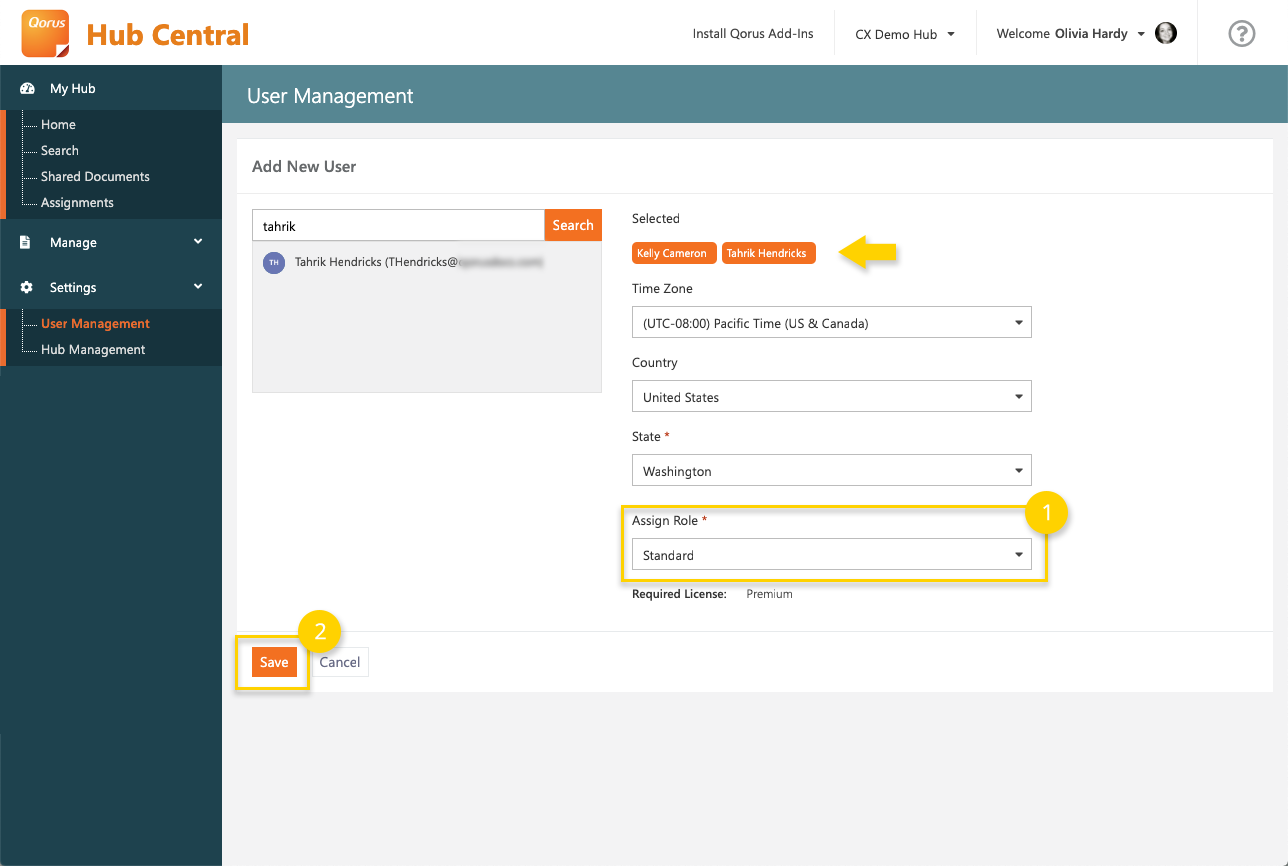 All that's left to do next is to click on save. The new users you add will receive a welcome email from Qorus, like the one below: