Our latest release is here! We've heard your feedback and are pleased to be bringing you improvements that will improve usability and overall user experience.
Here are the highlights:
1. Apply Button on Search Filters
We've found that some users might not be aware that search filters are activated only when the Search button is clicked. To simplify this process, we're introducing a new 'Apply' button directly in the filter dropdown menu. Additionally, we're making some enhancements to the 'Modified' filter for a more seamless usage. Please see below how these updates will appear: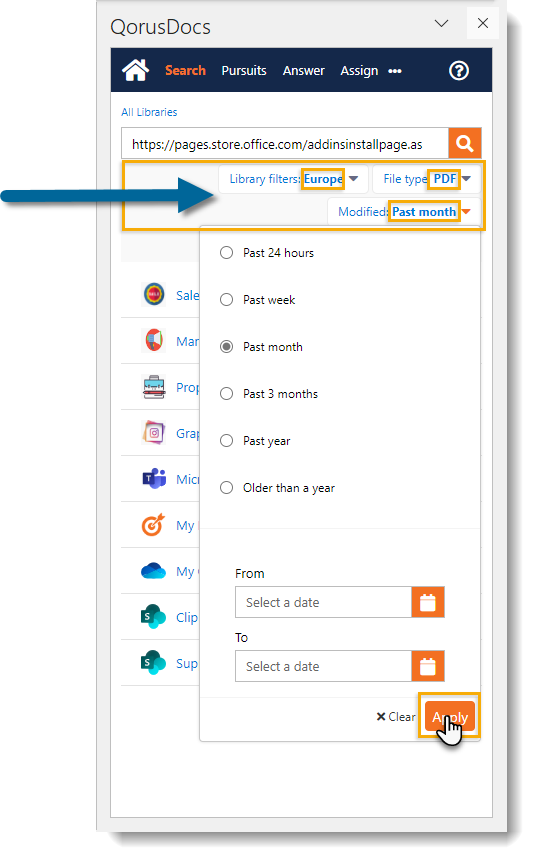 2. Wrapped Titles in Search Results
You will no longer have to worry about long file names being cut short. Instead, we will show the complete file name, with the text neatly wrapping to additional lines as necessary. This means you'll be able to view full file names at a glance, without missing a single detail.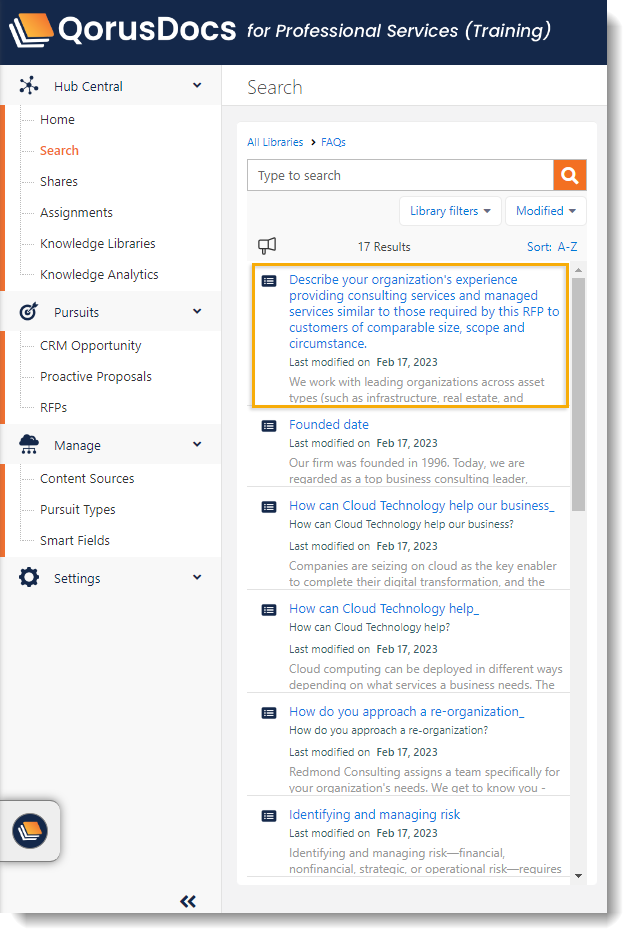 3. Show SharePoint Image in Preview
Previously, if there was an Image column associated with a SharePoint file, that image wasn't displayed on the document properties page in Preview. From now on, we will showcase a thumbnail of the image on that page, along with an option to expand to a full-size view of the image directly in your browser: