In any of the Qorus Add-ins for Word, PowerPoint and Outlook, it's possible to choose one or more content sources to search. This means that you could for instance search your OneDrive for Business, as well as your favorite SharePoint Online libraries, at the same time. 
To select the content sources you'd like to search, first make sure you're in the Search pane, then click on the checkmark icons next to the content sources you'd like to search.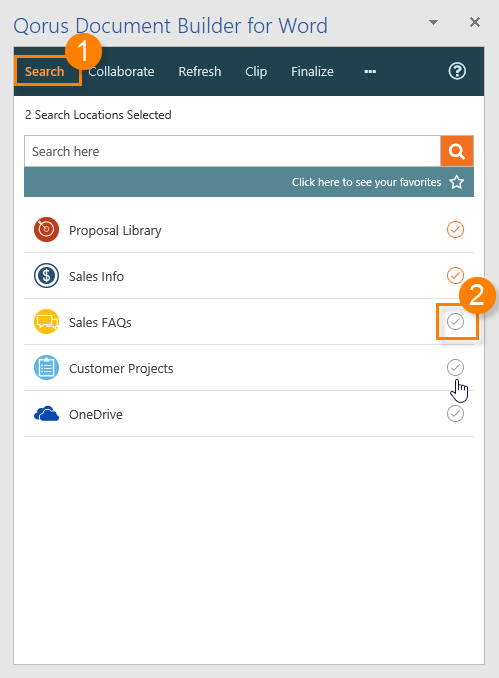 Once selected, the checkmark icon will turn from gray to orange. In the screenshot above, the Proposal Library and the Sales Info content sources are both selected. 
With your content sources selected, type a search term or search phrase in the search box, and hit the enter key. The number of results will appear next to each content source. 
Here's an example of a search for the term 'northwind', across two content sources: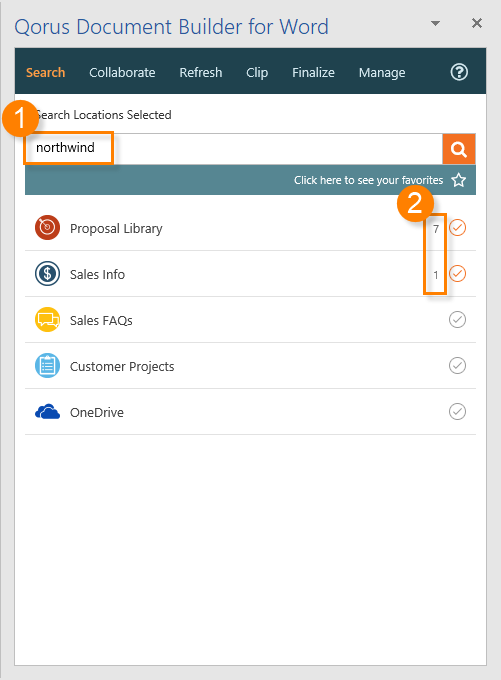 To view the search results, click on the name of the relevant content source. For instance here, to see the 7 search results in the Proposal Library content source, simply click on 'Proposal Library'.