Before you begin, you should know that the steps in this article are applied in the Qorus Management Portal, and you'll need to at least belong to the Admin role in Qorus. 
To help users create better searches and find the content they need faster, you can create one or more sets of keywords for each SharePoint Online Library content source, as well as for OneDrive for Business. Keywords also promote information discovery, which is particularly useful for those who might not be familiar with the content that's been made available as part of a content source. 
As you're thinking about the best keywords to use for your content, you should know that upon running a search, users can select more than one keyword at a time. They can also search using keywords alone, without entering a search term. Keywords can be split into groups, and within a group, keywords can go many levels deep. So there's a lot of flexibility in how you set keywords up, and in how they can be used later by users when searching for content. 
DEFINE KEYWORDS
1. First, you'll need to create your content source in Qorus. For instructions on how to do this for SharePoint Online Libraries, click here. OneDrive for Business should automatically be connected to Qorus immediately, but if not, please click here for instructions on how to connect it manually. 
2. To create keywords, click on the name of the content source, and then on 'New Filter'.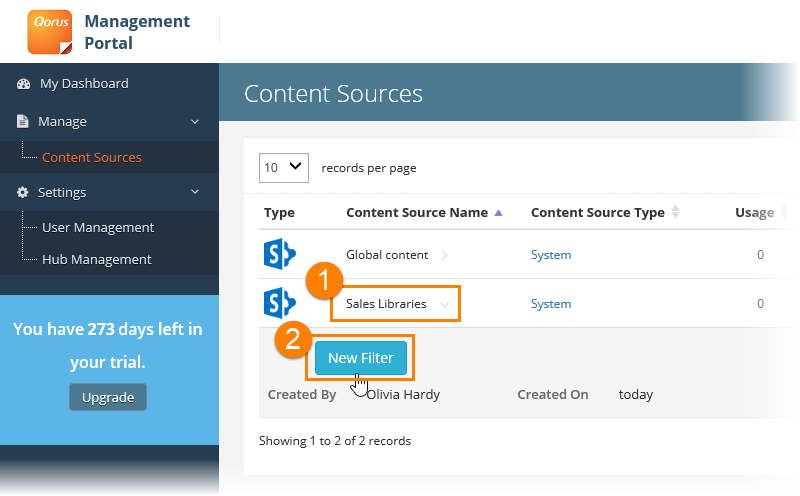 3. In the 'Filters Setup' window that pops up next, provide a name of the keyword filter group you're creating, then click on the check mark on the right.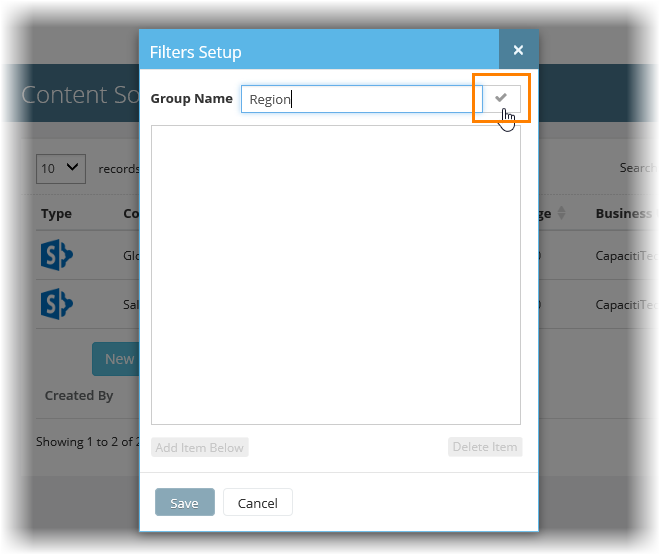 4. To add a keyword to the group, click on the group name first, then on 'Add Item Below'.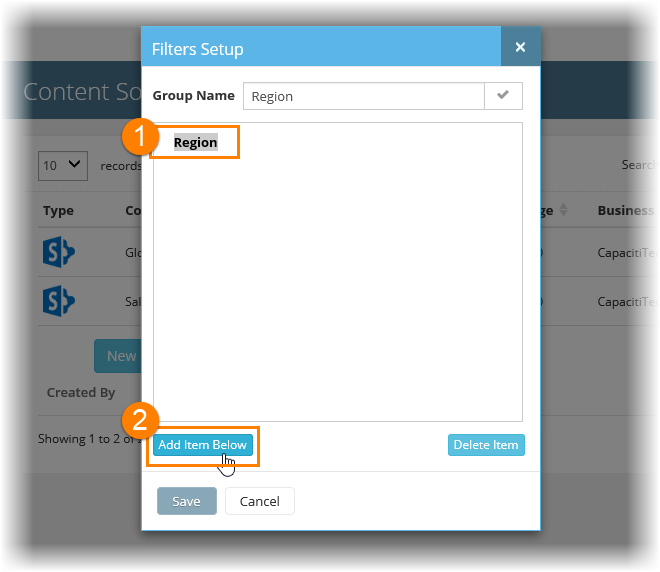 5. Type in the keyword you'd like to add to the group, and click on the check mark to add it.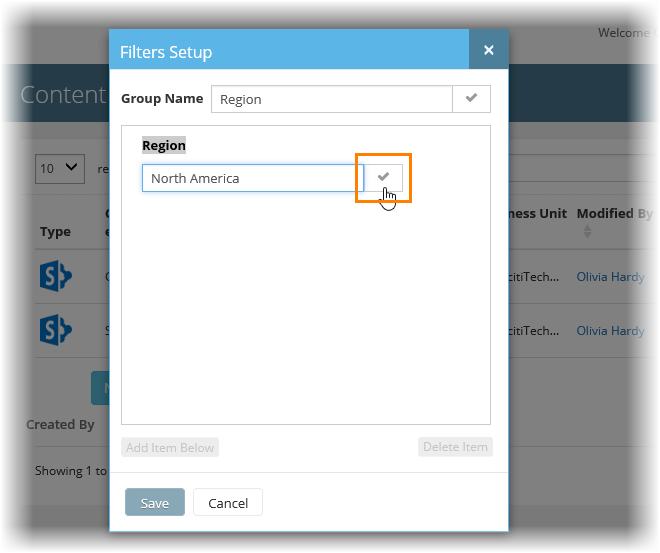 Simply repeat the process to add more keywords. 
In some cases, it may make sense to create logical sub-groupings of keywords within one keyword filter group. To do that, click on the keyword you'd like to make the header of that sub-group, and then on 'Add Item Below'. Here's an example of a 'Region' keyword group: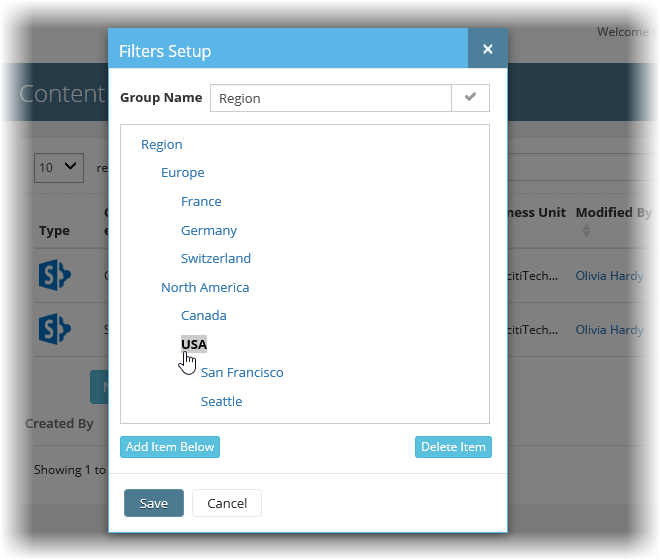 In this example, if someone wanted to use the keyword 'Seattle' when running a search - they would perform the following clicks: Region > North America > USA > Seattle. 
We'd recommend going with a flatter structure rather than a deeper structure given the choice, as deep structures mean more clicks, and can become cumbersome and tedious to work with for users. You can always create more keyword filter groups as needed.
When you're done, hit the 'Save' button. 
MANAGE KEYWORDS
Then to make changes to any of the keywords associated with a content source, first click on the content source name to display the keyword groups.
On the right of each keyword group, there are two icons. Use the pencil icon to make a change to your keywords, or use the x icon to permanently remove that keyword group.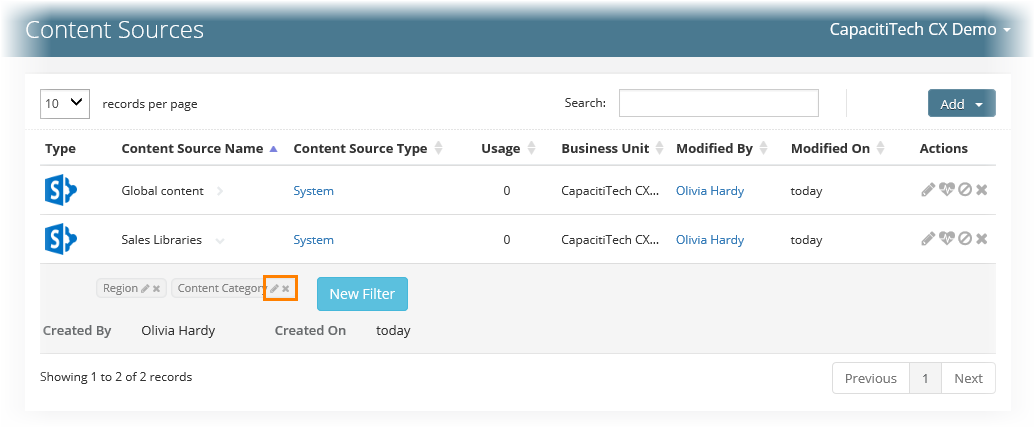 WHAT'S NEXT: 
To see how the keywords you define will show up for users in the Qorus Add-ins, click here.